Food & Farm Film Fest Presents: East Side Sushi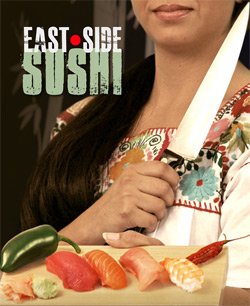 Paired with: Spicy Tuna from TwoXSea
East•Side Sushi introduces us to Juana, a working-class Latina single mother who strives to become a sushi chef.
Years of working in the food industry have made Juana's hands fast—very fast. She can slice and dice anything  you throw at her with great speed and precision. Forced to  give up her fruit-vending cart in order to find a more secure job, Juana lands a position as a kitchen assistant at a local Japanese restaurant. It is there she discovers a new  friendship and a whole new world of cuisine and culture, far-removed from everything she has ever known.
While working in the restaurant's kitchen, Juana secretly observes the sushi chefs and eventually teaches herself to make a multitude of sushi. Her creativity sparked, Juana's re-ignited passion for food drives her to want more from her job and her life.
Eventually she attempts to become a sushi chef, but is unable to because she is the "wrong" race and gender. Against all odds, she embarks on a journey of self-discovery, determined to not let anyone stop her from achieving her dream.
Here's a sneak peek into this lovely narrative:
The films continue throughout the weekend! Join us:

Opening Night Shorts Program!
Friday, April 17, 7pm
Take a journey with us through 18 short films guaranteed to make you laugh, cry, and head for the kitchen. After the films, walk with us to Four Barrel Coffee to celebrate. Tickets: $30

Inhabit (2014)
Saturday, April 18, 4pm
Inhabit is a feature length documentary introducing permaculture. The film is an introduction to a new way of being and a new way of relating to the Earth.  Tickets: $15

Tampopo (1985)
Saturday, April 18, 7pm
Tampopo is a classic surrealist food comedy set at a truck stop ramen shop.  Truly a food classic and not to be missed! Tickets: $15

The Forgiving Earth: Food Justice & Urban Agriculture (shorts program)
Sunday, April 19, 4pm
We are proud to present our third annual Food Justice & Urban Agriculture shorts program, focused on how food and farming can play a role in helping resilient communities heal from social, racial, and economic injustices.  Tickets: $15

The Search for General Tso (2015)

Sunday, April 19, 7pm
Who was General Tso, and why are we eating his chicken? This mouthwateringly entertaining film travels the globe to unravel a captivating culinary mystery.   Tickets: $15
About the Food & Farm Film Fest: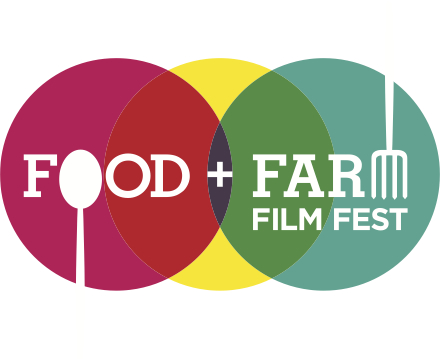 San Francisco's one and only Food & Farm Film Fest offers a place for the food and art worlds of San Francisco to collide. We're in this to have fun, as well as ask tough questions about our food system. The festival is a celebration of food and farming and film, as well as a challenge to our ideas about how we think about food and farms. All proceeds from the Fest benefit our Cooking Matters program.
Many thanks to our partners and sponsors!