Our Team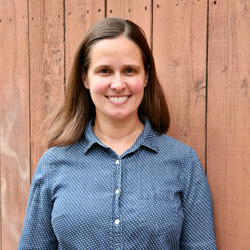 Sarah has worked on food-related projects in the Bay Area since 2008. She launched Cooking Matters in the Bay Area in 2010. In her previous work with Bay Area farmers' markets, she created the Bay Area's first Market Match program, which gives farmers' market customers who use food stamps extra funds to spend at the market, and a Veggie Rx program that helped diabetes patients increase their produce consumption and positive health outcomes. In her youth, she taught yoga and guided bicycle tours in France. In 2011, she founded the nonprofit Three Squares, which merged with 18 Reasons in 2013. She is passionate about cooking, rock climbing, riding her bike, and, yes, her job. She lives in San Francisco with her partner and two daughters.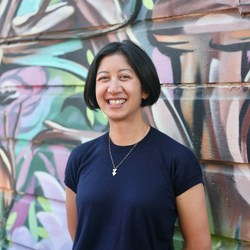 18th Street Kitchen Program Director
A native of Virginia, Theresa's curiosity in food was nurtured by her family, which includes talented cooks, farmers, gardeners, and fishermen. When she moved to the Bay Area in 2013, Theresa became a passionate volunteer with both our 18th Street Kitchen events and Cooking Matters program. She joined the team full time in 2015 and is eager to have everyone walk through the doors of the 18th Street Kitchen and feel connected to their neighbors, friends, and food. When not in the kitchen or at the farmers' market, you can find Theresa reading at Ocean Beach or getting lost in museums.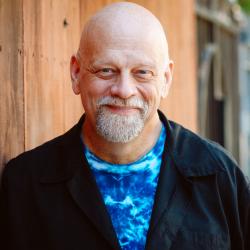 Chef and Culinary Instructor
Born in the Haight Ashbury neighborhood of San Francisco, Mike grew up in suburbs of San Jose, where he discovered cooking as his first profession and lifetime passion. After wandering through typical teenage jobs at pizza joints and ice cream parlors, Mike's first "restaurant" job was with Sambo's Coffee Shops, slinging hash and cooking eggs for the bar rush and Sunday breakfast crowds. He moved on to help open several restaurants, attend the California Culinary Academy, and study under European chefs with Michelin backgrounds. Later, Mike served as an executive chef for catering companies, wineries and country clubs. When his son was born, Mike transitioned his career into teaching, returning to the CCA where he eventually became the Executive Chef and Director of Academics. Having taught for Le Cordon Bleu North America, Mike is thrilled to return to teaching in a neighborhood-based community. When he is not teaching, he tends to his backyard garden, helps his wife to can and preserve food, and loves to cook for his friends and family.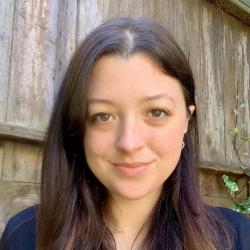 18th St Kitchen Event Coordinator
Alex can't remember a time in her life when she wasn't excited about food. Her father, a professional chef, brought his talents home and helped her foster a love and curiosity for all things culinary from a young age. Following in his footsteps, she began working in a small bakery in her home state of Connecticut, eventually making her way to San Francisco where she's dabbled in everything from creating cakes and custards, handmaking fresh pastas, to curating chocolate + spirit tastings. Alex believes in the transformative powers of food, and that it is never too late to get started in the kitchen. She's thrilled to be a part of the 18 Reasons team and share her passion for food with her Bay Area neighbors. In her free time Alex enjoys reading, exploring the city's hiking trails, discovering new music and going to live shows, and of course, cooking.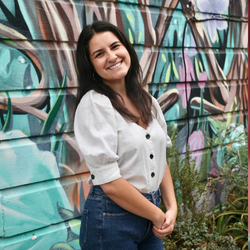 Community Programs Director
Claudia is a strong believer in the ideology that the kitchen is the heart of the home. Her Hispanic background fosters her love of food and culture, and she is especially inspired by the example set by her late abuelita of making home-cooked meals a priority. She completed her B.Sc. in Health Education with a Certificate in Holistic Health Studies at San Francisco State University where she spent most of her time researching issues surrounding food justice. During her time at SF State, she was part of the Community Food and Justice Coalition, where she conducted research on food policy and served on the planning committee for the All-In initiative working to end poverty in Alameda County. When she is not enjoying the company of her wonderful colleagues or class participants, you can find her trying out new recipes at home, practicing yoga, hiking, or on a fun road trip!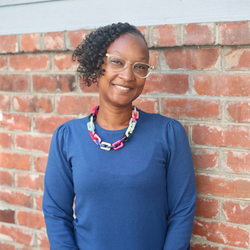 Nourishing Pregnancy Program Director
Briana brings great passion for food and community.  She loves being able to teach others of all backgrounds how to prepare healthy, delicious meals.  Her appreciation for food and experience in culinary arts comes from growing up in her grandmother's kitchen and graduating from the California Culinary Academy's Le Cordon Bleu program.  She completed the Nutrition Assistant Certificate program at City College of San Francisco, and received her B.Sc. in Health Education from San Francisco State University. Briana's favorite people to cook for are right at home, her three growing sons and her loving husband.  When she's not cooking, you'll find Briana exploring new restaurants, enjoying family and friends, or sipping on tea while scrolling through Pinterest.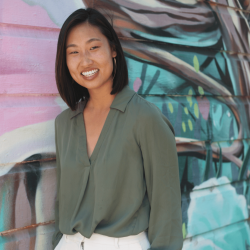 Community Programs Manager, Alameda County
Born and raised in Colorado, Elise grew up in a family where knowing how to use a paring knife was more important than riding a bicycle. This sparked her passion for food and cooking at an early age, and she enthusiastically relocated to the Bay Area to pursue a BA in Nutrition Science at UC Berkeley. Outside of the classroom, Elise helped implement childhood obesity and exercise research with the Nutrition Policy Institute, and also worked as a pastry assistant to fill her free time with galettes and mousses. After graduation, she spent time abroad working on an organic farm where she gained an appreciation for the labor and commitment that goes into producing food everyday. Now, she is excited about being a part of 18 Reasons to merge her gastronomic backgrounds and to share her love of food with the Bay Area community. During the rare moments when she is not eating, Elise can be found trying out new sports, playing and listening to live music, or wandering the aisles of grocery stores and farmers' markets.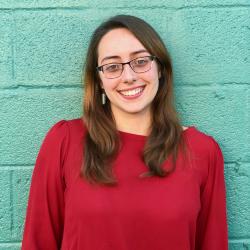 Community Programs Manager, Contra Costa County
Francesca recently moved to the Bay area after completing an M.S. in food systems at the University of Vermont. There, she worked with the Center for Sustainable Agriculture researching child nutrition and dietary practices within refugee families. Now, Francesca is excited to share her love of cooking in support of empowering individuals and communities in accessing fresh, affordable, nutritious, and delicious food, and is looking forward to exploring her new home!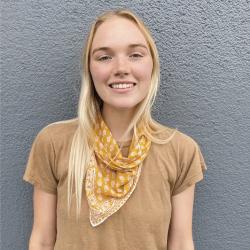 Community Programs Manager, San Francisco County
Anna values building community and connection through the shared experience of good food and is proud to work for a mission-driven organization that shares her values. Anna earned her BA in Rhetoric and Gender Studies from Lewis & Clark College. She received a certificate in Sustainable Food Systems while studying abroad in Rome. Before starting at 18 Reasons, she had the opportunity to work as a winery apprentice, on an organic farm, for a film festival, in data analytics, and in restaurant marketing. In her free time she is probably planning what to cook for whomever is coming over or outside.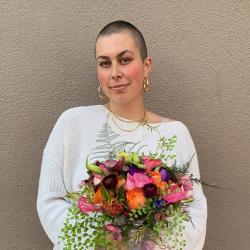 Assistant Program Manager, Alameda County
Abby has always had a passion for eating good food, especially as a child when she would join her grandma and mom in the kitchen making classic Hawaiian, Asian, and Mexican dishes, a blend of her family's cultures. She recently graduated from Santa Clara University, with a major in Environmental Studies and minors in Spanish Studies and Sociology. She became interested in food justice and education her sophomore year, leading her to take opportunities as an environmental education intern in Kolkata, India and a food justice researcher in San Jose, CA.  In her free time, Abby loves to find new hiking and camping spots around the Bay Area and also works weekends at a floral shop in Berkeley.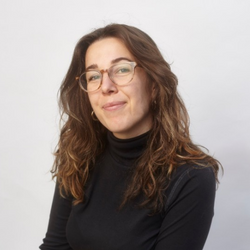 Assistant Program Manager, Contra Costa County
Emma was born and raised in the East Bay in a family who planned their next meal before their plates were clean. After completing a degree in International Studies and Political Science at UC San Diego, Emma worked for a wide range of nonprofits, from providing legal support for asylum seekers to leading digital communications for a sexual and reproductive health organization. She has also spent significant time abroad in Latin America, both through travel and working on youth leadership initiatives in the Dominican Republic. Emma's professional and personal experiences have solidified her belief in access, equity, and community, and she is now excited to marry her passions for food and health equity in her position at 18 Reasons. In her spare time, Emma can be found building community through food, sampling new snacks, writing short fiction, and basking in the mild Bay Area sun.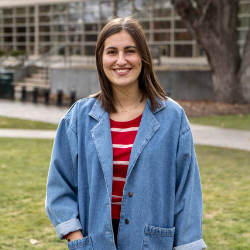 Assistant Program Manager
Helena's work at 18 Reasons is driven by her belief that access to nutritious and affordable food is a human right. Helena grew up in Sacramento, California, where she discovered the power of food as a means of creating community and expressing her care for others. She owes her love of cooking to her parents, both talented cooks themselves, who gave her a cookie cookbook for her tenth birthday. She went on to bake every single recipe in the book, requesting a new cookbook once she'd finished. Her work as a chef and culinary arts educator with Soil Born Farms furthered her lifelong love of cooking and sharing food with others. Helena continued to pursue her passion for food justice while working to increase food access and security for newly arrived refugees with the Internal Rescue Committee. She received her Bachelor's degree in Sociology from Whitman College in Walla Walla, Washington, and is excited to return home to California and use her background in social science to inform her approach to fighting for food justice. When she's not cooking, Helena can usually be found catching up on reading, playing pickleball, carefully crafting playlists, and eating super burritos in the Mission. Helena is someone who passionately believes in the power of food in changing people's lives for the better and is thrilled to be a part of the team at 18 Reasons.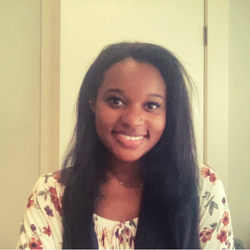 Nourishing Pregnancy Assistant Program Manager
Gia's passion for community service and food equity is essential to her work at 18 Reasons. Her interest in food justice started in high school and continued throughout her college career at UC Berkeley, where she studied Conservation and Resource Studies. Gia expanded her political understanding of food systems at the Othering and Belonging Institute as a Global Justice Fellow. Gia is eager to be a part of the Nourishing Pregnancy team and directly impact the nutrition, education, and support needs of pregnant people in the Bay Area. In her free time, Gia loves to spend time with her friends and family, explore the many hiking trails of the Bay Area, and get creative by painting for her small business.
Assistant Program Manager, Nourishing Pregnancy
Lupita was born and raised in the East Bay. Growing up in a Mexican household, she often saw the time, effort and love that went into preparing food, and came to value how cooking connects us to others as well as past generations, and ultimately creates community. She completed her B.A. in Liberal Studies with an emphasis in Health Education and Multidisciplinary Ethnic Studies at San Francisco State University. She has focused on nutrition, social justice, community organizing, and utilizes her bilingual abilities and cultural background to bridge a cultural and language barrier. Lupita also really loves drawing, spending time with loved ones, and being outside.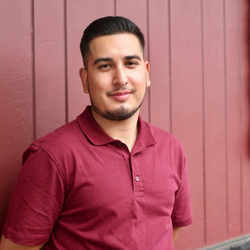 Mauricio Guerrero-Villanueva
Assistant Program Manager, East Bay
Growing up, Mauricio was aware that diabetes was prevalent in his family, starting with his grandparents. When his father was diagnosed as a pre-diabetic, his family altered their diet and lifestyle to support him. As his father's condition improved, Mauricio realized the importance a healthy diet has on one's health. A couple of years later, Mauricio obtained his degree in Clinical Nutrition from UC Davis. At UC Davis, he was a part of the Knights Landing One Health Clinic and became the first Health Education Chair. Mauricio and his colleagues implemented the clinic's health education program, which consisted of appointments and an array of workshops for their patients. Mauricio noticed many similarities between the Knights Landing community and his neighborhood in Oakland, such as the lack of fresh food and access to resources regarding health education. Recently, he obtained his Master's of Public Health, and through 18 Reasons, he hopes to make a difference and make these resources more accessible to the people in his community. Mauricio enjoys watching sports, running, trying new food places, and relaxing with his cat during his free time.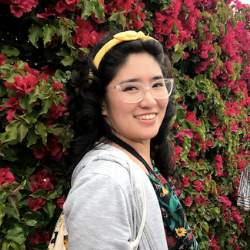 Luisa has lived in San Francisco for about 7 years and graduated from San Francisco State University with a B.S. in Nutrition.
Throughout her years living in San Francisco, she's been involved in food related industries working in a local bakery, catering businesses, and in farmers markets.  
Luisa has always had a passion for food and helping out her community. After volunteering for 18 Reasons, she knew she wanted to continue to carry out the organization's values which is to provide the best quality education when working in unity with diverse groups of people around our community.
She loves being involved with her community and bringing people together through food to help promote a healthier lifestyle.  
In her free time you can find her creating crochet items and roller skating all round San Francisco.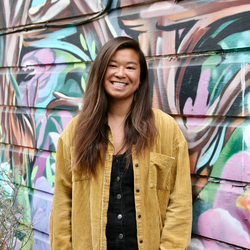 Growing up in a single parent household, Kali was most familiar with fast, convenient foods and rarely ate home-cooked meals for most of her life. While attending school at Occidental College in SoCal, she learned the importance of food in relation to the body through her kinesiology classes and began to learn how to cook. Through cooking and growing food for herself, with friends, and with a community coalition called Food Justice House, Kali found joy, community, and empowerment through the power of home-cooking. Additionally, Kali focused on ways to improve her campus community through access to health resources and lead the implementation of free menstrual products in campus bathrooms. After college, Kali continued learning about local and sustainable food systems through WWOOFing on an organic farm and working with local CSA (Community Supported Agriculture) farms. Her true passions lie within the intersection of increasing access to health resources, building community, and learning about holistic ways of healing. Through her work at 18 Reasons, she hopes to empower folks with the education and resources to help them along their healing journeys and ignite the same passion for cooking that she has found. In addition to cooking, Kali loves climbing, surfing, laying in the sun, and playing board games.
After living in several states and Spain, Hayley fell in love with the Bay Area and has considered it home ever since. They love the diverse array of cultures, identities and of course, foods in the Bay, as well as the beautiful mountains and parks that are surrounding. Hayley graduated from San Francisco State University with a B.S. in Business administration, and spent 5 years as a sexual health educator before realizing thier true passion was food and nutrition. They are currently pursuing a graduate degree in Nutrition and Dietetics with an emphasis on holistic and functional care. They believe that food is a type of medicine and can be a powerful tool in regaining control of one's own health. Hayley's primary focus is in accessibility, food justice, and gender affirming and inclusive care. Outside of work they enjoy all kinds of outdoors activities, consider themself an amature gardener with about a 50/50 success rate, and are a self proclaimed health and science nerd.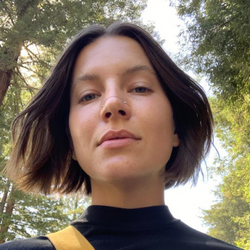 Shay's friends and family know that no visit is complete without collaborating on one veggie-heavy meal. Born and raised in Los Angeles, Shay always loved a messy cooking project, but it wasn't until attending UC Santa Cruz that their passion for growing food, and more importantly, connecting with others over beautiful produce, was sparked. Shay has spent much of the last 5+ years working for organic vegetable and flower farms, simultaneously training college students on broadcast radio production at a community radio station. She's passionate about food justice, connecting through food, and community building. When Shay's not making a Dutch baby pancake, chili crisp, or ramen, they're probably at the farmers market, running, singing, or dreaming up DIY home improvement projects.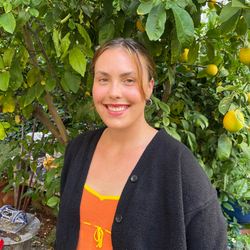 Born and raised in San Francisco, Oona grew up with an appreciation for the food in and around the Bay. Early on she knew eating was one of her greatest passions and that finding good food was going to be a lifelong mission. A third grade teacher who incorporated baking and cooking into everyday curriculum was a game changer for Oona. Quizzing math and sciences in the context of food, made schoolwork not so boring. This teacher even created a project where every student brought a recipe from their culture to cook and share with the entire class, which was then made into a cookbook at the end of the school year. Smelling fresh baked bread wafting through her elementary school definitely was a catalyst in Oona's ongoing food journey, which brought her to SDSU to complete a degree in Foods and Nutrition, and makes cooking in her free time a joyful activity shared with friends and family. Oona is excited to bring some of the inspiration from her childhood to the programming at 18 Reasons.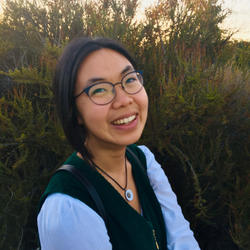 As a San Francisco native, Jennifer grew up nibbling on stone fruit at the farmer's market and perfecting her dumpling folding technique. After earning her Bachelor's degrees in English and Psychology at Carleton College, she's found her niche at the intersection of food and education. Her professional path has zigzagged between training science museum educators, farm-hopping across Ireland while writing a cookbook, and teaching food science in Minnesotan middle schools. She's delighted to bring her passions for food justice, education, and community back to the Bay Area. When she's not cooking, she can be found haunting pottery studios, playing classical guitar, or spelunking through libraries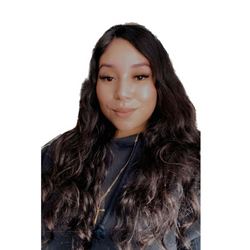 Erika was born and raised in Oakland, California. She graduated from San Francisco State University with a B.S. in Health Education. She has always had an interest in Medicine and learning about the many ways one can take care of their well-being. In her studies, she became aware of the many health conditions people face and the social determinants of health that impact them. She noticed that some common health conditions were Diabetes and Obesity, that correlate with people's lifestyle and eating habits. As someone who has family members with these health conditions and has seen the significant importance of how changing eating habits can help reduce and possibly heal from these conditions, it has inspired her to be a part of this organization, educate herself and her community on how to take care of their well-being through cooking and nutrition. She is now a VISTA Program Coordinator within Alameda County, and is pleased to be a part of a team that shares the same values as she does with the opportunity to give back to her community. In her free-time she bonds with her loved ones by enjoying meals together; either home cooked or going on food adventures, spends time with her pets, spends time in nature and sometimes lifting weights.
Development and Communications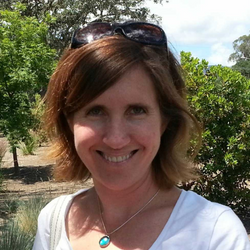 Director of Development and Communications
Ryan comes to 18 Reasons with a deep background in marketing, development, and non-profit operations, plus a passion for all things food. A storyteller at heart, her experience spans advertising, brand and product marketing, and copywriting in the outdoor sports, IT, and hospitality industries. With a pivot to non-profit, Ryan managed teams to increase funding, stabilize systems, and grow community for Girls Inc. of Alameda County and FoolsFURY Theater Company. Always ferreting out new recipes and making a giant mess in her kitchen, Ryan is thrilled to be fusing her love of food with her commitment to equity and health. A California native, she lives, cooks, and rides bikes in the East Bay.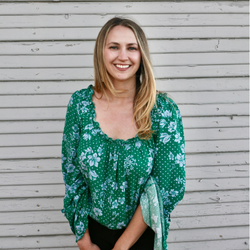 With a background in museum education and nonprofit management, Blair has spent her career empowering individuals and communities through storytelling. Blair is excited to bring her passion for food, culture, and mission-driven work to 18 Reasons. In her free time, she finds herself at the dog park with her puppy, Walter, exploring Napa, and creating flower bouquets from the farmers market.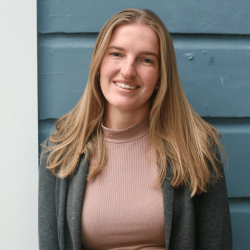 Kayla believes that food is a love language, and her multicultural marriage has made home food even more special. Professionally she has sought to understand issues of food policy and food security from a variety of angles. From researching and designing an after-school cooking and nutrition education program as part of her graduate capstone, to monitoring federal SNAP policy through a food bank internship, to coordinating Cooking Matters series, she has a passion for ensuring access to healthy and affordable food. After work, she can be found experimenting with new recipes in the kitchen, or running and hiking her way through the Bay Area. 
Patricia Farrar-Rivas is a founding principal, as well as the CEO, of Veris Wealth Partners. She has been providing investment advisory and wealth management services since 1992. Patricia is a principal consultant to the Envestnet Sustainability Platform and was a member of the Envestnet Advisory Board. Patricia's previous Board experience includes As You Sow, a nonprofit organization promoting corporate responsibility through shareholder advocacy, grant making, and innovative legal strategies. She also served as a member of the Standards Council for the Sustainability Accounting Standards Board (SASB), a nonprofit that works on developing and disseminating industry-specific sustainability accounting standards for material, nonfinancial (ESG) information.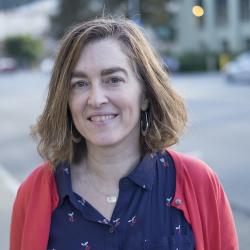 Shannon's earliest memories are of her extended Texas family coming together over white bread, frozen vegetables, and great barbeque. Today, she's happy for her local farmers market and for the many ways in which we build community around food. Shannon acts as an advisor and coach to mission-based organizations and their leaders and has led development teams at local nonprofits. Shannon is a trustee of the Urban School of San Francisco and a member of the Jamestown Community Center Council and has also served on the board of the San Francisco Friends School. She and her partner Doug live in San Francisco with their dog and two nearly-grown children. She holds a law degree from Columbia Law School and a B.A. in English from Brown University.
Bob Rosner is founder, managing member, and portfolio manager of Buena Vista Fund Management. He is on the board of the UCSF investment company and serves on UCSF's Faculty and Student Life Committee. He is passionate about building an equitable Bay Area, running, and his dog. He earned his bachelor's degree from the University of California, Santa Cruz, and his MBA from the Stanford Graduate School of Business.
Marian has a lifelong love of cooking and baking, and enjoys creating meals that bring people together.  She is a Vice President and shareholder of Dodge & Cox, a San Francisco investment management firm, where she has worked for over 30 years. Marian currently serves on the Board the Bay School of San Francisco and served on the board of The San Francisco School for 11 years, serving as chair of the Finance Committee and Advancement Committee, and as Chair of the Board. Marian has a BA in religion from Dartmouth College.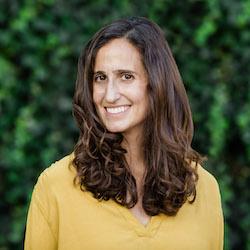 Priya Fielding-Singh is a sociologist and ethnographer. She is currently an Assistant Professor of Family and Consumer Studies at the University of Utah. Her research and writing examine issues of social, economic and racial justice, with a focus on food and nutrition equity alongside maternal and child health. Her first book, How the Other Half Eats: the Untold Story of Food and Inequality,draws on years of field research she conducted on families' diets in the San Francisco Bay Area to illuminate the complex drivers of diet disparities. Priya received her PhD in Sociology from Stanford University and completed her postdoctoral fellowship as a National Institutes of Health Scholar in Cardiovascular Disease Prevention at the Stanford University School of Medicine.
Following a career as a chef, Sam Mogannam re-opened Bi-Rite Market in San Francisco's Mission District in 1998 in the space his family had operated since 1964. Since then he's opened Bi-Rite Creamery, founded 18 Reasons, and tilled ground on Bi-Rite's own Sonoma farms. Sam co-authored Bi-Rite Market's Eat Good Food: A Grocer's Guide to Shopping, Cooking & Creating Community Through Food (Ten Speed Press, 2011). He volunteers on the Board of Directors for the National Association of the Specialty Food Trade (NASFT), for the Good Food Awards, and the Community Alliance with Family Farmers (CAFF). He's the proud father of two girls.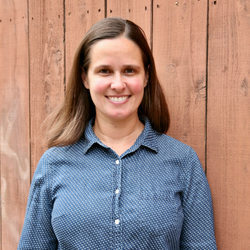 Sarah Nelson has worked on food-related projects in the Bay Area since 2008. She launched the Bay Area's first Market Match, which gives farmers' market customers who use food stamps extra funds to spend at the market, and a Veggie Rx program that helped diabetes patients increase their produce consumption while measuring positive health outcomes. Previously, she taught yoga and guided bicycle tours in France. In 2011, she founded the nonprofit Three Squares, which merged with 18 Reasons in 2013. She is passionate about cooking, rock climbing, riding her bike, and, yes, her job. She lives in San Francisco. Contact her at sarah@18reasons.org.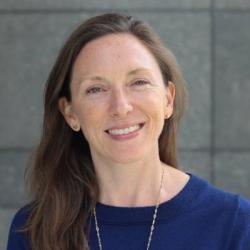 Suzy has spent over 20 years working in the healthcare industry and would love to see a world in which food is the first line of defense when it comes to taking care of our health and wellness.  She currently leads a Digital Innovation team at Myovant, a biopharmaceutical company, and has spent her career designing and launching new healthcare solutions.  Suzy has a BA in Psychology from Harvard and an MBA from UC Berkeley Haas.  She lives in San Francisco with her husband and experiments in their backyard "farm" with short cycle seed-to-table microgreens, French intensive gardening, and the variety of exotic seeds they've been introduced to through 18 Reasons classes.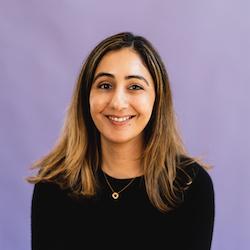 Poonam Singh comes from a family that has always planned vacations, holidays, and weekends around what to eat next and where. After exploring the world and setting up her home kitchens from Tanzania to New York, she now lives in her hometown of San Francisco, where both the amazing produce and community focus on food equity make her feel lucky every day. A longtime 18 Reasons volunteer, in her day job she works as a corporate lawyer advising on public company governance, M&A, U.S. securities law and corporate finance. She holds a B.A. in Religious Studies and a J.D. from New York University and an M.A. in Religion from King's College London.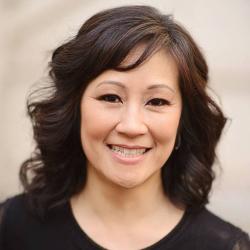 Rosabel has a had a life-long passion for eating – and more recently, Instapot home cooking. She believes that cooking, sharing food, and eating together builds relationships, promotes cultural understanding, and leads to better health. In addition to being an expert at eating, Rosabel specializes in corporate transformation. She helps bold ideas take root through creative, interdisciplinary marketing and communications programs to reimagine and elevate brands, products, and services. She lives in San Francisco's Fillmore district with her husband and Goldendoodle fur-baby.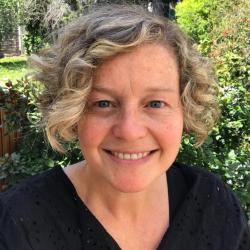 Merritt is a joyful home cook who loves bringing family and friends together around a meal. Merritt's 30 years in education have included teaching, mentoring teachers, helping to found the Center for Childhood Creativity, curriculum development, and educational consulting. Merritt is the Interim Development Director at Enterprise for Youth, a non-profit which places young people  in paid internships throughout the Bay Area. Merritt's previous development work has included fundraising for the San Francisco Friends School, Lick-Wilmerding High School, SCRAP, and Juma Ventures. She has a Master's in Educational Leadership from Mills College, a BA in Art History from Duke University, and credentials in teaching and school administration in California. Merritt is also the proud mama of three San Francisco teens with adventurous palates and a love of great food.
Calvin Tsay has always been at home in the kitchen, gathering inspiration from Julia Child and cooking meals for the family.  With over twenty years of strategic planning, financial analysis, and operations management experience, he has served as a consultant at Booz Allen & Hamilton, director of strategic planning at Macy's, and general manager at Joie de Vivre Hospitality.  He has a BS and MBA from Stanford University and attended the Cordon Bleu in Paris where he learned that the key to any dish is to monter au beurre!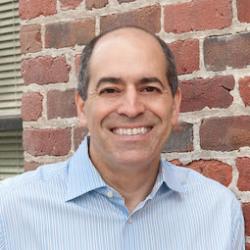 Bill enjoys making meals with friends and learning about how different cultures prepare food.  Bill is an experienced executive with technical and business expertise. He has helped develop sales channels, strategy, drive innovation, create products, align teams, and leverage industry partnerships/acquisitions at both startups and fortune 500 companies including Adobe, Macromedia, THX, SRI International and AIKON a blockchain startup. Bill holds a Bachelor in Mechanical Engineering from Georgia Institute of Technology and an MBA & Masters of Engineering Degree from Cornell University.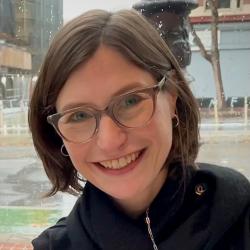 Food has been a defining aspect of Wendy's life since her essay on baking a Bon Appetit cover recipe got her into college. Since then, she's worked with large companies, entrepreneurs, non-profits and public sector agencies on product development, business analysis, and strategy. Her passion lies with exploring the intersection of economic, social, and health benefits that come from more robust regional food networks and, more recently, in advancing novel, non-extractive avenues for underserved entrepreneurs (in food and elsewhere) to efficiently access capital.
In addition to her consulting work, Wendy has taught courses on the food industry, entrepreneurship, and business strategy and is a founding board member of the Good Food Foundation, creator of the Good Food Awards, She has a BA from Harvard College and a MA in Sustainable Public Policy from Presidio Graduate School. A longtime resident of the Mission District of San Francisco, Wendy was thrilled her husband hailed from Oakland, enabling a bicoastal lifestyle that provides easy access to the best food on both sides of the Bay.
Sarah was born and mostly raised in rural Kansas.  She is a longtime community volunteer and advisor in the Bay Area, focused on helping organizations and people convert good intentions into real actions. Sarah is a Trustee of the College Preparatory School, a member of Full Circle Fund, and a member of the Dean's Advisory Council of the Harvard Radcliffe Institute.  She has recently served as a Board member of La Cocina and as a Trustee of the San Francisco Friends School.  Sarah holds degrees in Soviet Studies from Harvard/Radcliffe Colleges and in International Business from SIPA at Columbia University.  She enjoys travel, food, books, maps, and being outdoors, and lives in San Francisco with her husband and two sons.
Board Alumni
Claudia Ossa
Marjorie Freedman
Naomi Starkman
Rachel Pringle
Nínive Calegari
Susan Norris
Hollie Greene
Anna Ghosh
Juri Sanchez
Susanna Poon
Isaac Buwembo
Maggie Spicer
Aaron Hardisty