Food & Farm Film Fest Presents: Inhabit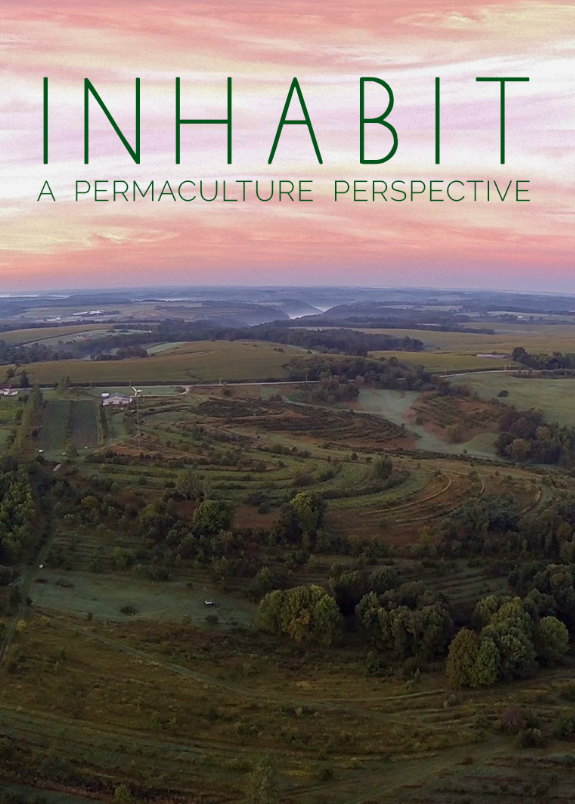 Inhabit (Costa Boutsikaris & Emmett Brennan, 2014)
Paired with: Kale Chips 
Introduced by: Christopher Shein
Co-Presented by Eat Drink Films
Inhabit is a feature length documentary introducing permaculture: a design method that offers an ecological lens for solving issues related to agriculture, economics, governance, and on. The film presents a vast array of projects, concepts, and people, and it translates the diversity of permaculture into something that can be understood by an equally diverse audience. For those familiar, it will be a call to action and a glimpse into what's possible - what kind of projects and solutions are already underway. For those unfamiliar, it will be an introduction to a new way of being and a new way of relating to the Earth. For everyone, it will be a reminder that humans are capable of being planetary healing forces.
Focused mostly on the Northeastern and Midwestern regions of the United States, Inhabit provides an intimate look at permaculture peoples and practices. During the Spring, Summer, and Fall of 2013, film makers Costa Boutsikaris and Emmett Brennan documented over 20 sites in a range of rural, suburban, and urban environments. They explored a breadth of response to local and global challenges from issues of food, water, and medicine, to governance, economy, and culture.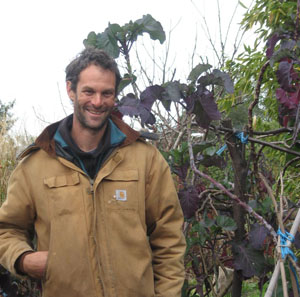 Christopher Shein is an East Bay California permaculture designer, landscaper, gardener, and author whose gardening and social activism roots run deep. After graduating from UCSC in 1993, Christopher spent three years initiating Spiral Gardens and a year in British Colombia at Linnaea Farm studying ecological gardening from David Buckner, and permaculture design from Liz Richardson and Brent Howie. After landing in Oakland, Christopher helped launch BASIL (Bay Area Seed Interchange Library) and stayed actively involved in community gardens, school gardens, and public space food gardens. In 2002, he was invited to teach at Merritt College in the Landscape Horticulture Department, and now, Merritt has an acre of developing food forest. Christopher's book, The Vegetable Gardener's Guide to Permaculture: Creating an Edible Ecosystem, was published by Timber Press in January, 2013. Christopher's busy schedule includes his landscaping business, Wildheart Gardens, teaching and speaking about permaculture, growing food in his backyard garden, and spending time with his wife and two daughters, Gitanjali and Bija Sol, his two most important long-term crops.
The Festival continues throughout the weekend! Join us:

Opening Night Shorts Program!
Friday, April 17, 7pm
Take a journey with us through 18 short films guaranteed to make you laugh, cry, and head for the kitchen. After the films, walk with us to Four Barrel Coffee to celebrate. Tickets: $30

Tampopo (1985)
Saturday, April 18, 7pm
Tampopo is a classic surrealist food comedy set at a truck stop ramen shop.  Truly a food classic and not to be missed! Tickets: $15

East Side Sushi
 (2015)
Saturday, April 18, 9:30pm
The story of an unlikely young Latina woman determined to become a sushi chef. Tickets: $15

The Forgiving Earth: Food Justice & Urban Agriculture (shorts program)
Sunday, April 19, 4pm
We are proud to present our third annual Food Justice & Urban Agriculture shorts program, focused on how food and farming can play a role in helping resilient communities heal from social, racial, and economic injustices.  Tickets: $15

The Search for General Tso (2015)

Sunday, April 19, 7pm
Who was General Tso, and why are we eating his chicken? This mouthwateringly entertaining film travels the globe to unravel a captivating culinary mystery.   Tickets: $15
About the Food & Farm Film Fest: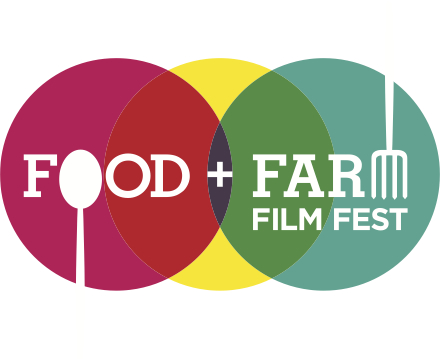 San Francisco's one and only Food & Farm Film Fest offers a place for the food and art worlds of San Francisco to collide. We're in this to have fun, as well as ask tough questions about our food system. The festival is a celebration of food and farming and film, as well as a challenge to our ideas about how we think about food and farms. All proceeds from the Fest benefit our Cooking Matters program.
Many thanks to our partners and sponsors!