Food & Farm Film Fest Presents: Forgiving Earth: Food Justice & Urban Agriculture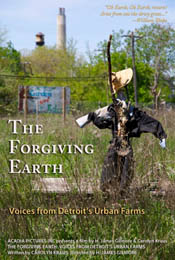 Food Justice & Urban Agriculture Shorts Program
Paired with: Salad from Alemany Farm
Co-Presented by SPUR and Garden for the Environment
We are proud to present our third annual Food Justice & Urban Agriculture shorts program, focused on how food and farming can play a role in helping resilient communities heal from social, racial, and economic injustices.
Short films take us from Haiti to India and from Ferguson to Oakland, showing us the ravages of industrial food and social systems worldwide, and how local activists work with food and the land to restore their communities.  
Our final film, the 30-minute documentary The Forgiving Earth, documents the voices of Detroit's 21st century urban farmers as they toil, against all odds, to transform a bankrupt city into a "green and pleasant land."  Each voice in the film tells a singular story of restoring the earth in order to overcome the effects of drug abuse, incarceration, racism, injustice, poverty, or neglect. Ultimately, these voices converge in a chorus of private dreams, public outrage and hopes for Detroit's regrowth.
The films will be followed by a panel discussion moderated by SPUR's Eli Zigas, with Doria Robinson of Urban Tilth, Doron Comercho of LifeLab, Cat Chang of the Oakland Food Policy Council, and Jamie DeWolf of The Bigger Picture Project.
FILMS
Kombit (Jeff Reichert and Farihah Zaman, 2014) (Sundance Short Film Challenge Winner)
At Needle Point (Jamie DeWolf, 2014) (Real Food Media Contest Winner)
Better Chicken (Raegan Hodge, 2014)
#Plant4PeaceSTL (Corinne McAfee, 2014)
Dear Dilla (Konee Rok, 2014)
Hunger in India  (Neerav Doshi, 2014)
The Last Scream (Alex Ogou, 2012)
The Forgiving Earth: Voices from Detroit's Urban Farms (H. James Gilmore, 2013)
About the speakers:
Doria Robinson is 3rd generation Richmond resident, California and the Executive Director of Urban Tilth, a community based organization rooted in Richmond dedicated to cultivating a more sustainable, healthy, and just food system. Doria has also worked on organic farms in Western Massachusetts where she attended Hampshire, at Veritable Vegetable a women owned organic produce distribution company, Real Food Company and Mixed Nuts Food Co-op. She is passionate about exploring how physical, social and economic health is dependent upon ecological health; how the restoration of one depends on the restoration of the other. Doria was recognized as Environmental Advocate of the Year for Contra Costa County and as Woman of the Year for Contra Costa County in 2010 and in 2011 she was presented with a Community Resiliency Leadership Award from Bay Localize. Doria currently lives in the neighborhood she grew up in in Richmond with her wonderful11 year old twins.
Jamie DeWolf is an American slam poet and spoken word comedian from Oakland, California. DeWolf is a writer, poet, editor, producer, photographer, and director. He is best known for his work with the slam poetry trio The Suicide Kings, hosting Tourettes Without Regrets at the Oakland Metro OperaHouse, and for his work as a producer on NPR's Snap Judgment. DeWolf has appeared on HBO's Def Poetry. DeWolf directed, wrote and starred in the feature film Smoked. Jamie is also a mentor for Youth Speaks, the nation's leading presenter of Spoken Word education. He's performed and lead writing workshops at over 130 universities, high schools and juvenile detention centers across the U.S, and hosted the first-ever slam poetry competition at San Quentin Penitentiary.
Doron Comerchero is the founder and director of "Food, What?!"-- a youth empowerment and food justice organization using food and sustainable agriculture, as the vehicle for young people to grow and cultivate their power and resiliency. Roots deep in the East Coast, Doron spent most of his 20's in the South Bronx as a community organizer for GreenThumb, NYC's community gardening program, supporting community efforts to protect local gardens that the Guiliani administration was seeking to destroy. Rich soil called, and he found himself having transitioned from city life to living in a tent on a beautiful piece of farmland in Santa Cruz as an apprentice at the UCSC Farm and Garden.  Back East for one season, Doron decided to try on his hat farming full time as part of a crew on a 50-acre site in Western Massachusetts called Food Bank Farm then returning to Cali in 2007 to start FoodWhat. Doron also is in long time service on the council that nourishes Rooted in Community, a national grassroots network of programs like FoodWhat that empowers young people from historically excluded communities to take leadership through food, justice, and local economic development.
Cat Chang leads an Oakland-based architecture and urban design firm, Andrews + Chang, focused on supporting and creating regenerative ecological, agricultural and cultural footprints within cities. As an Architecture and Community Design professor at University of San Francisco, she leads students in developing local and international community-based projects, many of which include food production and preparation. Her research seeks to understand how infrastructure in cities can incorporate sustainable measures for intermodal transportation, stormwater management, food production and increased bio-diversity while enriching neighborhoods. Recent projects include creekside parks, urban farms and propagation facilities, portions of the Bay Trail and green schoolyards. She provided residents of South Prescott in West Oakland with new landscape designs as a part of a groundbreaking EPA toxic lead treatment project. Cat also serves on advisory committees and speaks at public appearances for various Bay Area cities, media outlets and institutions.
The films continue throughout the weekend! Join us:

Opening Night Shorts Program!
Friday, April 17, 7pm
Take a journey with us through 18 short films guaranteed to make you laugh, cry, and head for the kitchen. After the films, walk with us to Four Barrel Coffee to celebrate. Tickets: $30

Inhabit (2014)
Saturday, April 18, 4pm
Inhabit is a feature length documentary introducing permaculture. The film is an introduction to a new way of being and a new way of relating to the Earth.  Tickets: $15

Tampopo (1985)
Saturday, April 18, 7pm
Tampopo is a classic surrealist food comedy set at a truck stop ramen shop.  Truly a food classic and not to be missed! Tickets: $15

East Side Sushi
 (2015)
Saturday, April 18, 9:30pm
The story of an unlikely young Latina woman determined to become a sushi chef. Tickets: $15

The Search for General Tso (2015)

Sunday, April 19, 7pm
Who was General Tso, and why are we eating his chicken? This mouthwateringly entertaining film travels the globe to unravel a captivating culinary mystery.   Tickets: $15
About the Food & Farm Film Fest: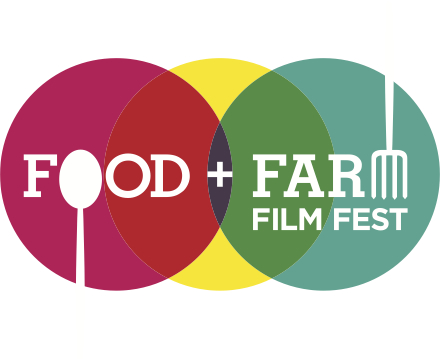 San Francisco's one and only Food & Farm Film Fest offers a place for the food and art worlds of San Francisco to collide. We're in this to have fun, as well as ask tough questions about our food system. The festival is a celebration of food and farming and film, as well as a challenge to our ideas about how we think about food and farms. All proceeds from the Fest benefit our Cooking Matters program.
Many thanks to our partners and sponsors!