Food & Farm Film Fest Opening Night Shorts Program!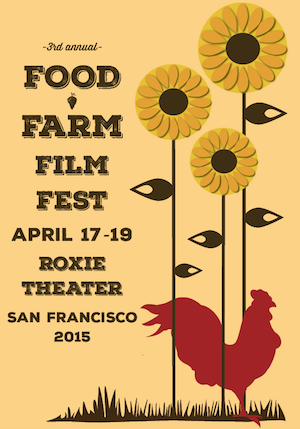 Our third annual Food & Farm Film Fest opens with an incredible program of short films, followed by a celebration at Four Barrel Coffee. Your ticket includes admission to the films and after-party. 
Are sugar executives the new drug dealers?
What's the best way to eat tomatoes while jogging?
How do sheep dogs learn to herd sheep?
What is radical mycology?
Is ice cream good for you?
All these and so many more mind-expanding questions will be asked and answered during this year's opening night shorts program. Take a journey with us through 18 short films guaranteed to make you laugh, cry, and head for the kitchen. After the films, walk with us to Four Barrel Coffee at 375 Valencia Street to continue the conversation. 
FILMS
Man In The Maze (Phil Buccellato, 2014) (WINNER, Sundance Short Film Challenge)
The Dealer (Jamie DeWolf, 2014)
Little Haleh The Traveler Doll (Mohsen Rezapour, 2013)
Fungiphilia Rising (Madison McClintock, 2014)
Bread Elegant (Holly Hey, 2014)
Sugar Rush (Yvonne Zacharias, 2014)
Guardians of Apricot Lane (John Chester, 2014)
Tomatan (International Business Times, 2015)
Ice Cream (Healthy Eating) (Jeremy Galante & David Cowles, 2014)
FOOD (Siqi Song, 2014) (Real Food Media Contest Finalist)
Steadfast (Jay Castro, 2014)
The Goat (James Button, 2013)
Lola's (Philip Abraham, 2014)
The Taste of Korea (Jaebin Han, 2013)
Verrückt: The Snail Farmer of Vienna (Kevin Longa, 2014) (Real Food Media Contest Finalist)
A Craftsman (The Perennial Plate, Daniel Klein and Mirra Fine, 2014)
Seeding a Dream (Bridget Besaw, 2014)
Biochar (The Lexicon of Sustainability, Douglas Gayeton & Laura Howard-Gayeton, 2014)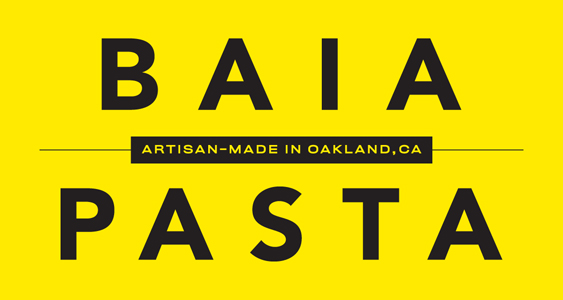 Films paired with: Spring Pasta from Baia Pasta
The Food & Farm Film Fest Continues! Join us throughout the weekend: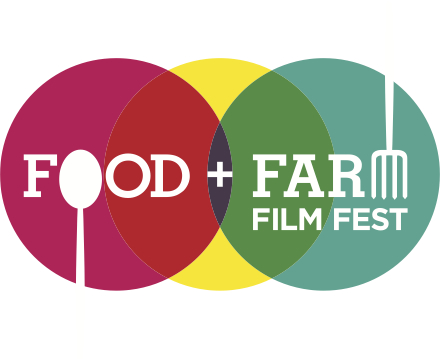 Festival Pass
Don't want to miss a thing? Grab your All-Access Pass for just $95 ($85 for 18 Reasons members!)

Inhabit (2014)
Saturday, April 18, 4pm
Inhabit is a feature length documentary introducing permaculture. The film is an introduction to a new way of being and a new way of relating to the Earth.  Tickets: $15

Tampopo (1985)
Saturday, April 18, 7pm
Tampopo is a classic surrealist food comedy set at a truck stop ramen shop.  Truly a food classic and not to be missed! Tickets: $15

East Side Sushi
(2015)
Saturday, April 18, 9:30pm
The story of an unlikely young Latina woman determined to become a sushi chef. Tickets: $15

The Forgiving Earth: Food Justice & Urban Agriculture (shorts program)
Sunday, April 19, 4pm
We are proud to present our third annual Food Justice & Urban Agriculture shorts program, focused on how food and farming can play a role in helping resilient communities heal from social, racial, and economic injustices.  Tickets: $15

The Search for General Tso (2015)

Sunday, April 19, 7pm
Who was General Tso, and why are we eating his chicken? This mouthwateringly entertaining film travels the globe to unravel a captivating culinary mystery.   Tickets: $15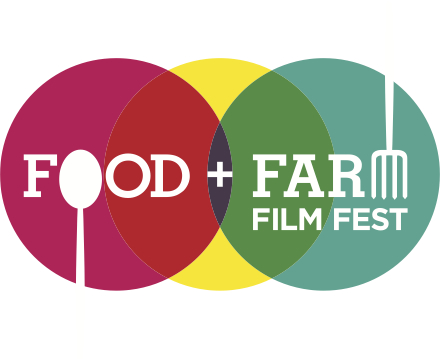 San Francisco's one and only Food & Farm Film Fest offers a place for the food and art worlds of San Francisco to collide. We're in this to have fun, as well as ask tough questions about our food system. The festival is a celebration of food and farming and film, as well as a challenge to our ideas about how we think about food and farms. All proceeds from the Fest benefit our Cooking Matters program.
Many thanks to our partners and sponsors!