Our Chef Instructors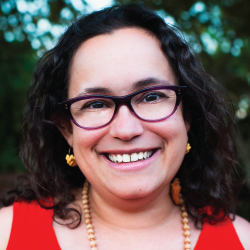 Annelies Zijderveld teaches with a California twist, bringing the brightness of Bay Area produce onto the plate. Proudly Mexican-Bolivian-Dutch American, she specializes in Mexican (including TexMex + CalMex) and Bolivian cooking classes and private classes. If you're looking to eat vegetarian/vegan, check out one of her eat more meatless cooking classes with ideas for omnivores and plant-based eaters. Author of Steeped: Recipes Infused with Tea, a Los Angeles Times notable book, she writes about food for epicurious, the Kitchn, Simply Recipes, EatingWell, and others.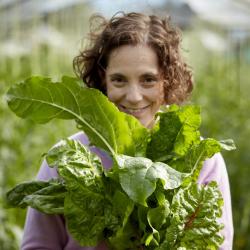 Camila Loew holds a Ph.D. in Humanities and is a Certified Nutrition Consultant. Originally from Buenos Aires, she grew up in California and has lived alongside the Mediterranean for over two decades. She believes that the best cooking relies on simple preparations with outstanding ingredients. Her love for teaching in all formats runs deep: Camila founded and directs Sobremesa Culinary Tours as well as the Food Studies & Gastronomy International Program at the University of Barcelona. Camila has been sharing her love of cooking at 18 Reasons since 2014. Camila's specialties include regional Spanish and Mediterranean cuisines, though she has a soft spot for all things Japanese and is an Omotesenke tea practitioner. Her cookbook The Sobremesa Cookbook was published in 2020. 
Instagram: @sobremesa_life 
Website: www.sobremesa.life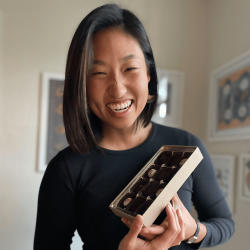 Elise Hayashi wears two hats at 18 Reasons: she is a Program Manager supporting our free Community Programs in Alameda County, and she is also an 18th Street Kitchen instructor. You can check out her bio on our team page! Elise's specialties include Japanese cuisine, Korean cuisine, baking and desserts, and youth classes.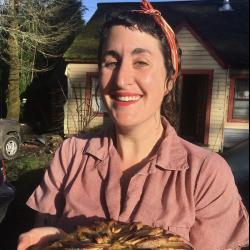 Gracie Schatz has been in the food industry for over a decade. In her career, Gracie has worked in a variety of places: as a baker and private chef in Eugene, OR, farming and cooking in Italy, raising pigs in the Sierra Foothills, butchering at the Fatted Calf in San Francisco, managing Avedano's in Bernal Heights, and cooking at Bay Area restaurants Molina and Cala and her own pop-up restaurant, Bread and Bones Supper. Today, Gracie lives in Eugene, Oregon where she has started Heart of Willamette Cooking School, inspired by her time teaching at 18 Reasons. Gracie's specialties include animal butchery and cookery, Jewish and Eastern European cuisines.
Instagram: @HowCookingSchool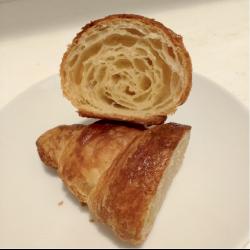 Jennifer Altman began her culinary journey at age eight, baking and cooking for her family and friends. After a career in science, she followed her passion to become a pastry chef. She loves anything to do with food—cooking, gardening, recipe development, and especially teaching. In a nod to many of her students' baking anxieties, Jennifer demystifies the process by teaching baking fundamentals, allowing her students to return home with the confidence to create their own masterpieces. Jennifer's specialties include baking and desserts.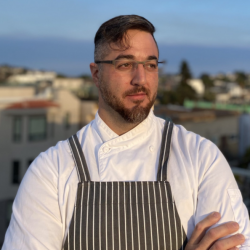 Justin Fertitta began working in professional kitchens at the age of 15. After graduating from the Culinary Institute of America, Justin honed his craft in the trenches of the renowned New York City restaurant scene. Justin traveled extensively throughout Southeast Asia, exploring the many regional cuisines and wet markets, where he draws much of his culinary inspiration. Throughout his career as a chef, teaching those around him has always been a primary focus and passion. Justin's specialties include fish and chicken butchery, Southeast Asian cuisines, and private classes and dinners at 18 Reasons.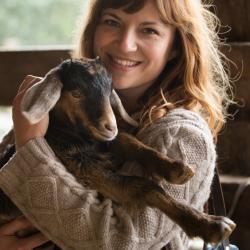 Kirstin Jackson, author of It's Not You, it's Brie: Unwrapping America's Unique Culture of Cheese, is a cheesemaking teacher, wine and cheese educator, and writer. She loves teaching people how to make ricotta and creamy burrata pillows as much as she adores pairing her new favorite local cheese with wine. She blames her parents who took her on trips to the California dairy country at a very young age for feeding her current obsession. Kirstin's specialties include wine and cheese tasting seminars and cheesemaking classes.
Instagram: @kirstinjackson1
Twitter: @itsbrieblog
Learn more: itsnotyouitsbrie.com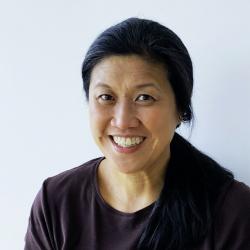 Linda Tay Esposito is a teaching chef whose food represents a tribute and a commitment to the authenticity of the cuisines of the Pacific Rim.   For the last 18 years, Linda has shared her passion and knowledge of South East Asian cuisines by using approachable techniques that students can recreate at home.  Linda teaches at 18 Reasons and Milk Street Kitchen. Previously, she taught at the San Francisco Cooking School, Cavallo Point, and several other cooking schools in the Bay Area.
Outside of teaching, Linda is a food business consultant with a focus on placemaking and building equitable food systems through the intersectional lens of food, sustainability and equity.  She currently leads the food program at the Presidio Tunnel Tops.  She led the development of La Cocina Municipal Marketplace, an innovative model of conscious, community-led development, offering economic opportunity for low income, women entrepreneurs, while creating jobs and delicious, affordable food for the community.  Her past experience includes growing Hodo Foods from an artisanal producer to nationwide distribution, as well as a long career in product development and marketing in consumer technology, banking and CPG.   
Linda is a member of the Good Food Foundation Advisory Board, and sits on their equity task force.  In her free time, she plants hard-to-find Asian herbs at the community garden at Fort Mason.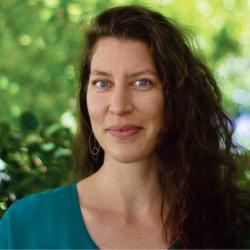 Marie Brennan is a vegetable enthusiast, keen fermenter and an avid traveler. Her explorations are fueled by the desire to find her next pantry staple and learn yet another way to use onions. Her culinary focus is vegetarian, Californian cuisine that is imbued with global flavors. Her classes are known for their healthyish and punchy flavors as well as her non-dogmatic and enthusiastic approach to food. 
Marie graduated from the University of Wisconsin with a degree in Dietetics and in 2014 moved to the Bay Area to attend culinary arts school. She stayed for the produce and the sunshine. Marie lives in Berkeley California and works as an educator, consultant, private chef and recipe developer. You can learn more about Marie at www.hedonistinmoderation.com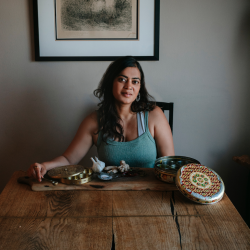 Through her company, Crimson Kitchen, Meghna Agarwal teaches Indian cooking classes, caters parties, runs her private chef business, and occasionally feeds the hungry souls of San Francisco's numerous startups. When asked about her culinary background, Meghna notes with a smile that she comes from a culture that has been focused on food for the past five thousand years! With a heritage of food as the epicenter of most occasions, she is driven to find and replicate the countless traditional tastes of India - from Mumbai's modern restaurants to the street food of tiny villages. 
Meghna regularly visits India, where she works with Indian restaurateurs and chefs to keep abreast of their evolving cuisine. Upon return to her San Francisco kitchen, she infuses the latest trends with ancient traditions and techniques to pass along to her students. Meghna can now be found teaching cooking classes in collaboration with 18 Reasons, San Francisco Cooking School, The Civic Kitchen, and her own company Crimson Kitchen. You can find more information on her at www.crimsonkitchen.com or follow her food journey on instagram @crimsonkitchen.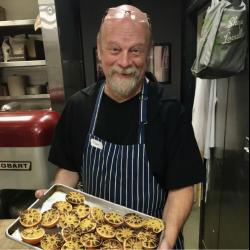 Mike Weller is 18 Reasons' resident Chef and Culinary Instructor. You can check out his bio on our team page! Mike's specialties include fundamentals classes and much, much more, plus private classes and dinners at 18 Reasons.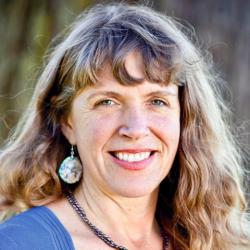 Dr. Nishanga Bliss, D.Sc., L.Ac.
Nishanga Bliss, DSc, DAIM, LAc, is a holistic doctor and educator who believes that personal and planetary health are interdependent. She teaches Chinese and integrative medicine at the Acupuncture and Integrative Medicine College in Berkeley, California, where she practices in the community clinic, offering nutrition consults, herbal medicine and acupuncture. She is passionate about protecting the planet and is active in the climate movement.
A former chef, Nishanga loves kitchen medicine and practicing the ancient healing art of fermentation. Her book, Real Food All Year: Eating Seasonal Whole Foods for Optimal Health and All-Day Energy (New Harbinger Press, 2012) dives deeply into the practice of eating with the seasons, weaving the ancient wisdom of Chinese medical nutrition together with nutrition science and real-world culinary know-how. 
Visit her website at: https://nishangabliss.com
Viola Buitoni, chef instructor and food writer, was born in Rome and raised in Perugia, Italy. With stories and knowledge from six generations, her dishes cross the best of California agriculture with the finest Italian food imports. After moving to the US to attend NYU, Viola started Buitoni & Garretti, a catering kitchen and Italian fine foods shop in New York City. She later moved to San Francisco where she began lecturing and teaching Italian food tradition workshops at the SF Italian Cultural Institute and Italian Consulate. She teaches Italian cooking remotely for Boston-based Milk Street, and in person for 18Reasons and The Civic Kitchen in San Francisco. She leads immersive foraging and cooking workshops in off-the-beaten-path Italy. She has contributed to La Cucina Italiana US and to italysegreta.com. Her opera prima, Italy by Ingredient, is due out in fall 2023 (Rizzoli). In 2020 the President of the Italian Republic awarded her the title of Cavaliere dell'Ordine della Stella d'Italia for her work to further the culture and business of Italian food. She lives in SF's Mission District with her husband, son, and tiny dog.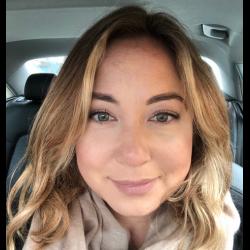 Zoé McLaughlin was born in Paris and raised in San Francisco. She graduated from Le Cordon Bleu in Paris and worked in restaurants in France while she wrote and published her first cookbook – a collection of family recipes influenced by her multicultural upbringing. She now lives in San Francisco, where she works in the non-profit culinary world and hosts online cooking demonstrations. She has a passion for bringing together the diverse flavors and culinary traditions of the Bay Area with the time tested techniques of classical French cooking.
Instagram: @zoesfrenchtable