Cooking Matters and Planned & Prepped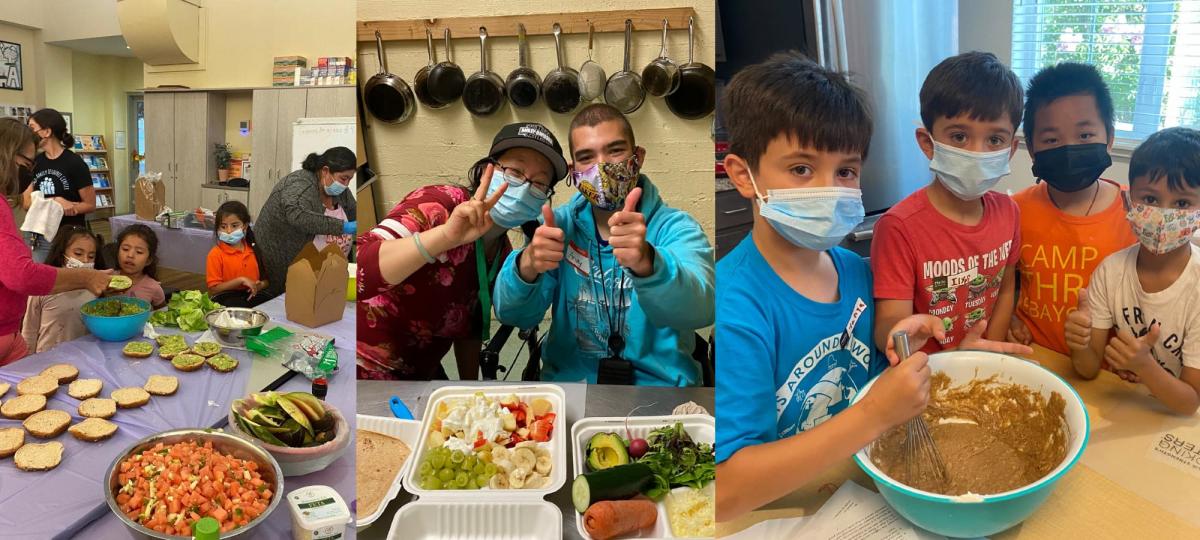 18 Reasons teaches food-insecure households to plan, buy, and cook good food on a limited budget. While food distribution programs are a key part of alleviating food insecurity, community members also need the confidence and skills to plan and prepare delicious meals that their families will love. By providing both free groceries and cooking skills education, our programs teach households to tap into their ingenuity and make the best possible use of their food resources.
Cooking Matters
Cooking Matters is a 6-week series that pairs hands-on cooking practice with culturally appropriate nutrition discussions and healthy grocery donations.
Participants meet weekly to learn cooking skills, discuss nutrition topics, and prepare a meal together. As food choice is both cultural and deeply personal, classes choose their ingredients and recipes from a wide array of options. Our students thrive when they are learning new recipes and techniques for the types of food they love.
In addition to hands-on practice, we integrate discussion and peer to peer problem solving to increase student confidence and engagement. Combined with practical food skills education, this confidence empowers many to make long lasting changes to the way they shop, cook, and eat.
Curriculum Highlights
Learning about nutrition labels, food groups, and balanced eating
Vegetables, whole grains, and fruits - what are healthy AND delicious choices
Beverages and the importance of water
Grocery store tour and shopping trip with the class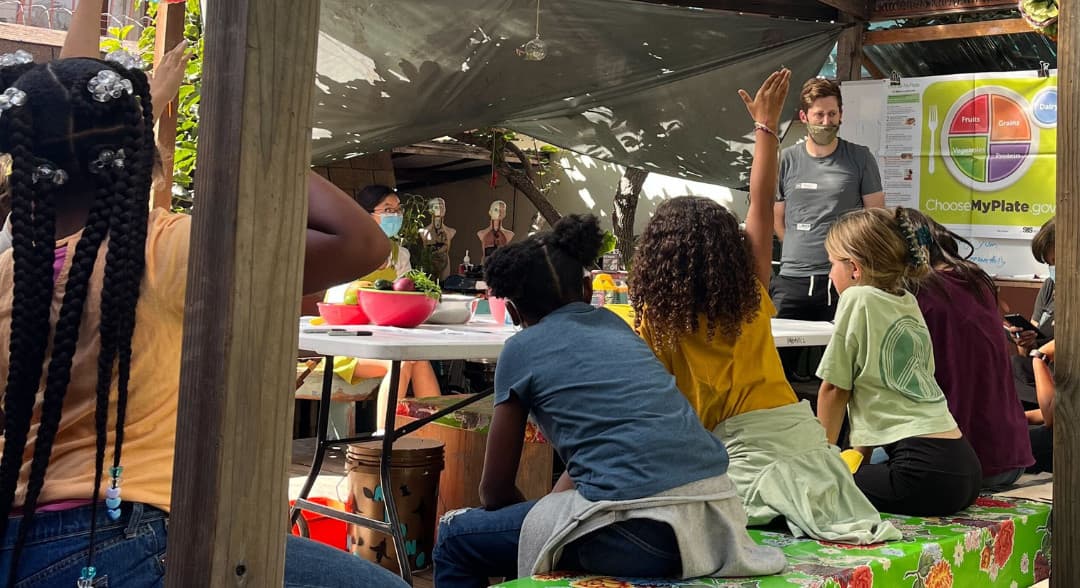 Volunteer Max discusses MyPlate and balanced eating with an elementary class.
I'm starting to feel more confident about what to do with fruit and vegetables. I've always known I should be eating them, but I've never known how to prepare them in a way that tastes good. I loved what we made today, and I feel like they are things I can make on my own and share with friends and family.
Maria, Cooking Matters for Adults participant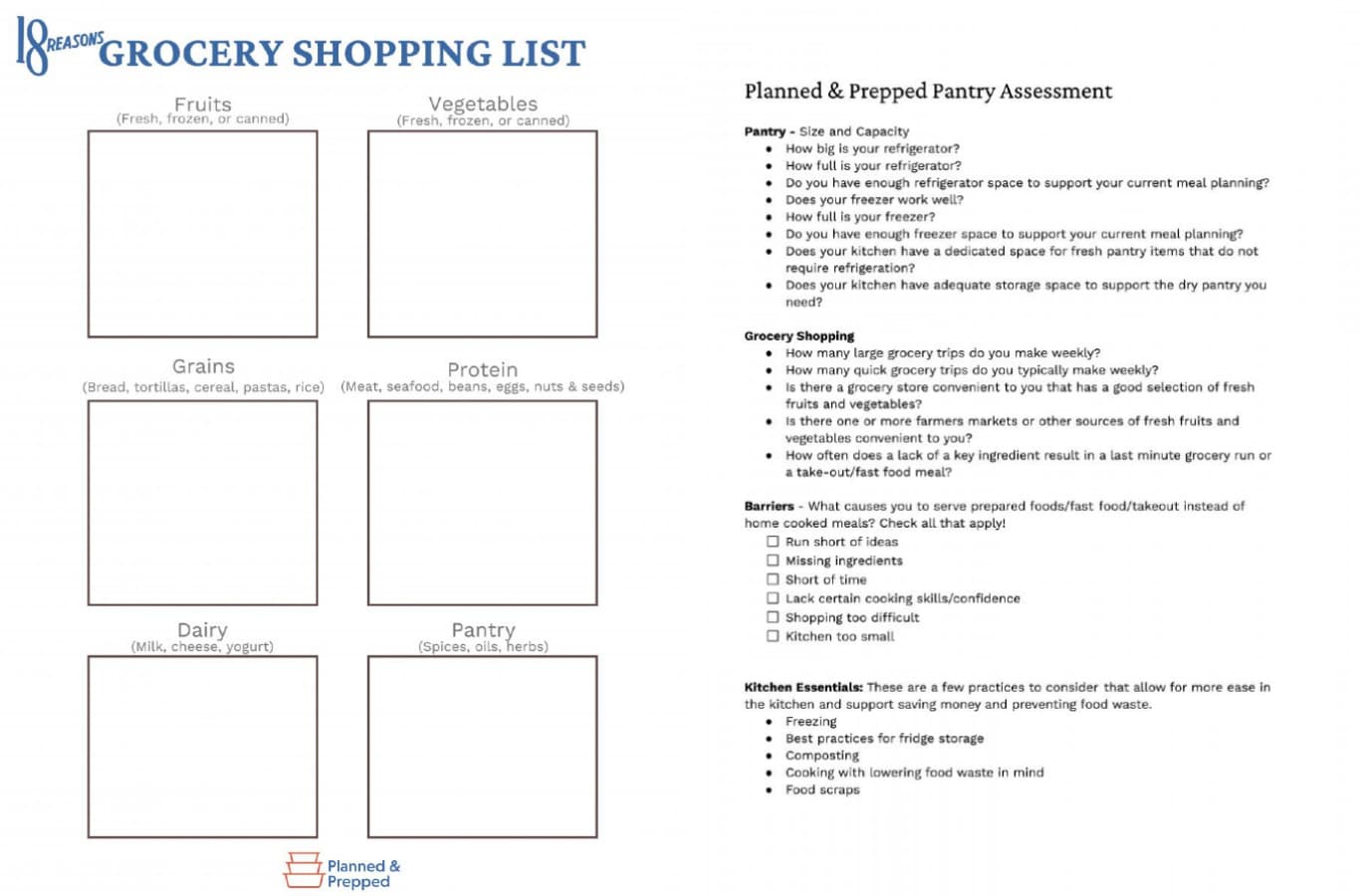 Planned & Prepped is a 6-week series for adult participants who have completed the 18 Reasons Cooking Matters program. Planned & Prepped expands on participants' learned skills to increase confidence in home-cooking, planning, prepping, and storage on a budget that works for them.
In addition to weekly free groceries, students also receive cooking equipment to prep and store food. Classes are offered virtually so students can practice cooking in their own homes.
Concepts Include
Advanced preparation techniques and creativity in the kitchen
Budgeting and shopping
Stocking a functional pantry
Developing food preservation/safety skills
Handouts to assist participants with grocery shopping, meal planning, and doing a pantry assessment.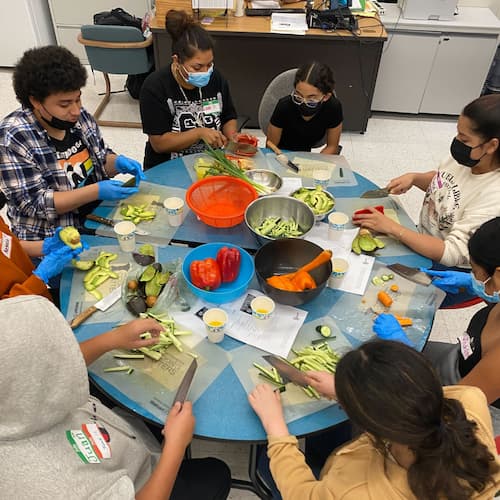 84% increased healthy food preparation
82% increased how often they eat fruit, vegetables, whole grains, or low-fat dairy
54% increased food budgeting habits
PHE Linda teaches teens to make sushi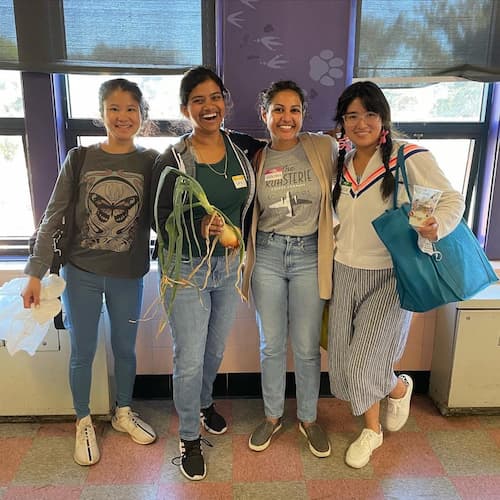 Teaching Team and Volunteers
Classes are facilitated by staff, Peer Health Educators, and volunteers passionate about sharing their skills, love of good food, and home cooking. Many on our teaching team come from the same communities where our students live.
Volunteer Team for a Cooking Matters for Kids series at Bret Harte Elementary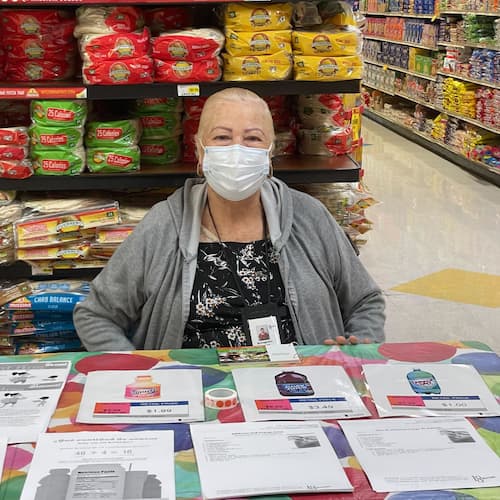 Peer Health Educator Spotlight
Our Peer Health Educator (PHE) program trains instructors who come from the communities we serve. With deep connection to their neighborhoods, PHEs can speak from lived experience and heighten the impact of our programs. The job skills training we provide allows many PHEs to go on to work in education and nutrition.
PHE Evangelina during a Cooking Matters at the Store event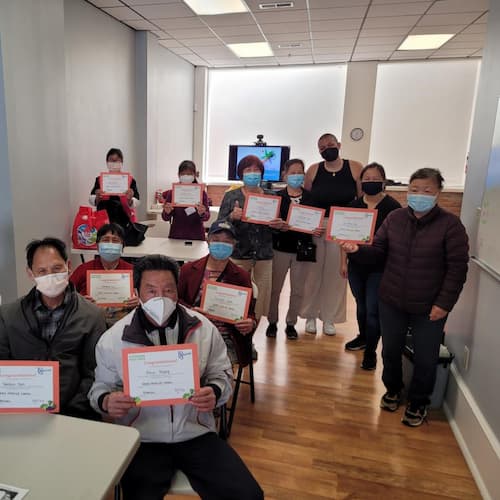 Where We Work - Partnerships and Host Sites
18 Reasons partners with organizations and host sites to bring our programs to their constituents. Partner organizations recruit students and provide teaching space while 18 Reasons provides the instructors, recipes, food, curriculum, and even a mobile kithcen with all the necessary equipment and tools. 18 Reasons also provides free bags of groceries for students to take home.
Host partners include public schools, housing facilities, health and medical organizations, and community centers.
Graduation at North East Medical Services (NEMS), Chinatown SF. NEMS staff facilitates the class in Mandarin and Cantonese.