18 Reasons is a nonprofit that increases food security through the power of home cooking
In our modern food environment, access to nutritious food is not enough. Food skills help people make informed choices about what to buy and how to make healthy meals - but are not always taught in homes or schools. 18 Reasons bridges this gap through hands-on classes that welcome community members of all skill levels and culinary heritages. Across our programming, we seek to create a joyful environment where everyone is welcome at our table.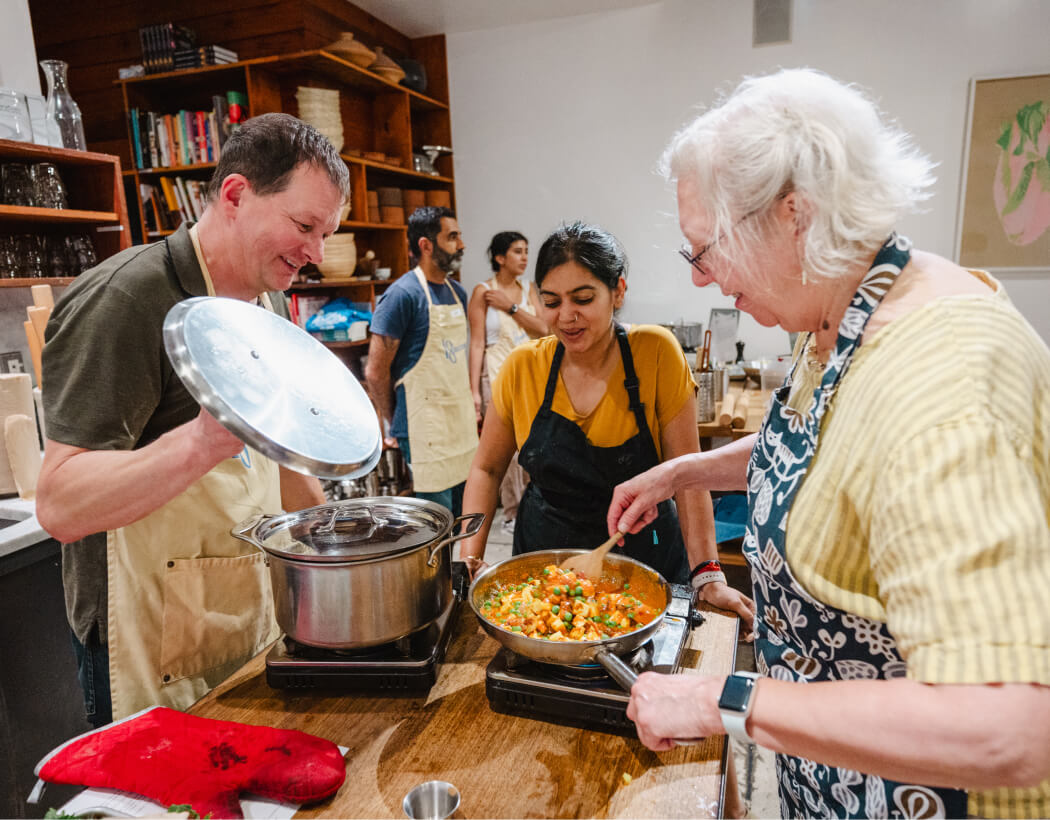 18th Street Kitchen
At our 18th Street Kitchen in San Francisco, paid classes reach curious home cooks with the means to pay for instruction. Here we host hands-on cooking classes, baking workshops, tasting seminars and food-focused events. Our diverse chefs lift up home cooking traditions from around the world, and inspire students of all skill levels with confidence and creativity in the kitchen.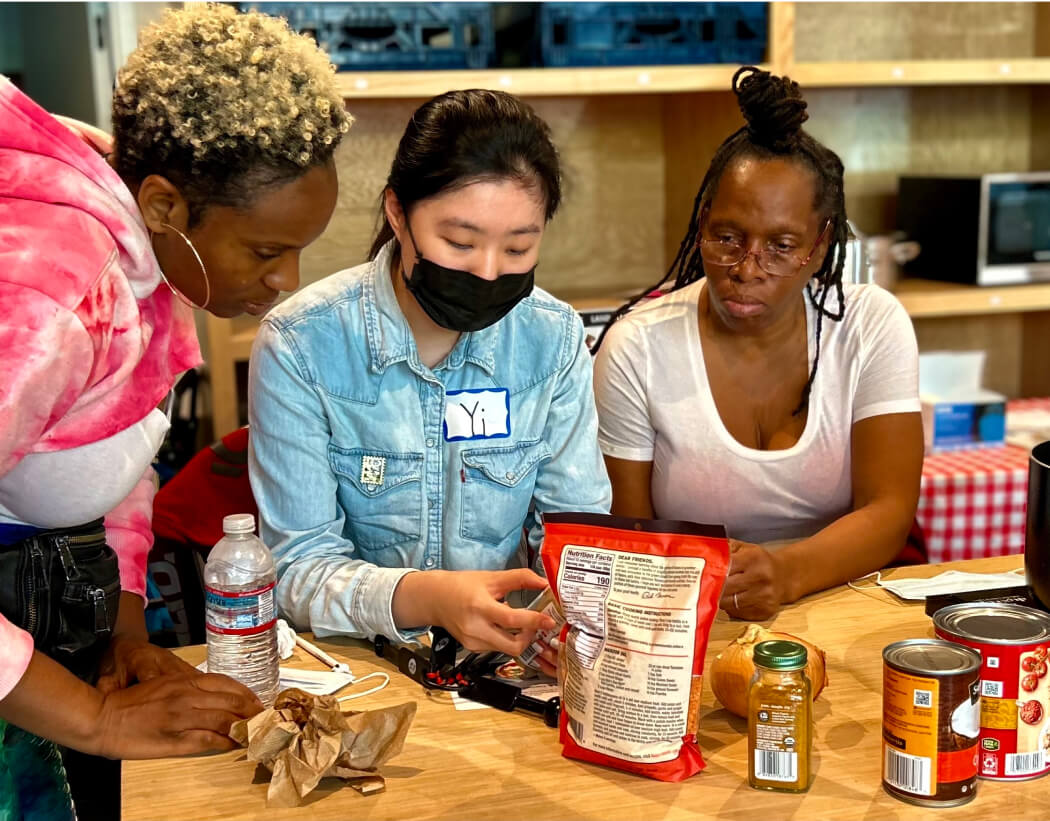 Free Community Programs
We offer four, multi-week cooking and nutrition education programs for youth, families, adults, and birthing parents: Cooking Matters, Planned & Prepped, Food As Medicine (FAM) and Nourishing Pregnancy. Each year, we teach thousands of families to buy, cook, and eat good food on a limited budget.
Students come from under-resourced Bay Area neighborhoods in Alameda, Contra Costa, and San Francisco counties. We partner with community organizations, health and medical centers, and schools to deliver our classes, and all programs are free of charge.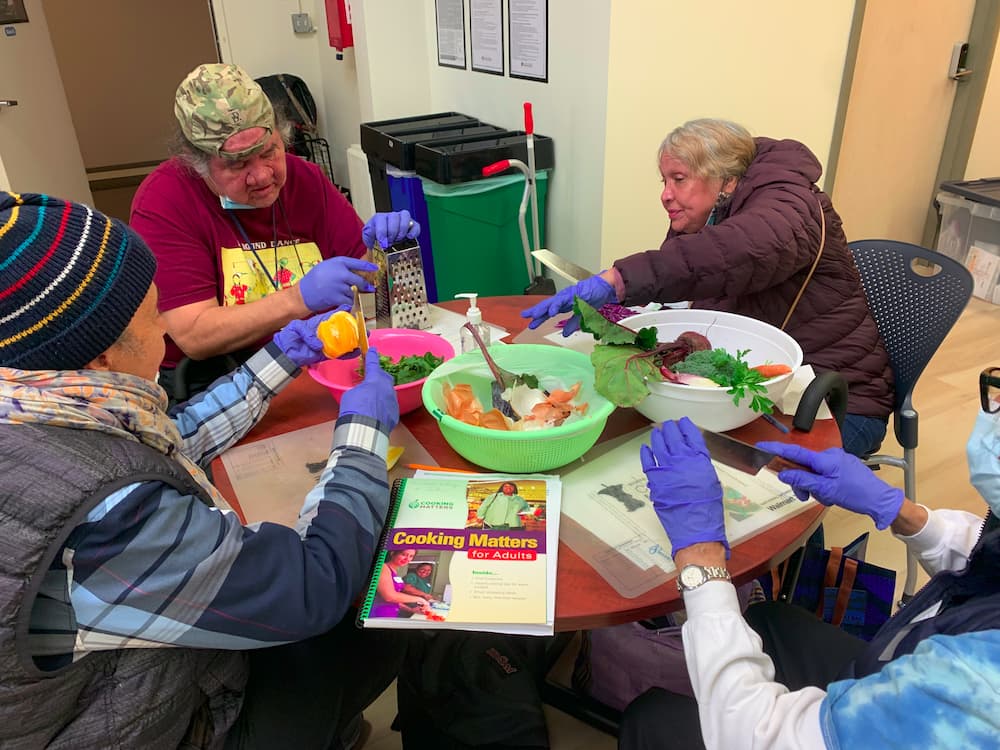 Make a Donation
In 2023 we expanded our programming to reach even more people - a highlight of our many partnerships was bringing Cooking Matters to nine affordable housing communities in the East Bay. Cooking classes are held on-site, making it easy for families and seniors to join. By meeting participants where they live, we break down barriers to cooking education and foster a sense of community empowerment. With Cooking Matters, food security starts at home - and your donation makes it happen.
Food Security at 18 Reasons
Food security is having a wide range of choices when deciding what to eat. At 18 Reasons we know that home cooking improves health, saves money, and strengthens family bonds. Home cooking is not necessarily taught at home or in school, and it often feels like an insurmountable skill to learn.
Our programming helps people to make the most of their food resources by tackling five key barriers to behavior change:
Skills Barrier
Cost Barrier
Time Barrier
Support Barrier
Information Barrier