Nourishing Pregnancy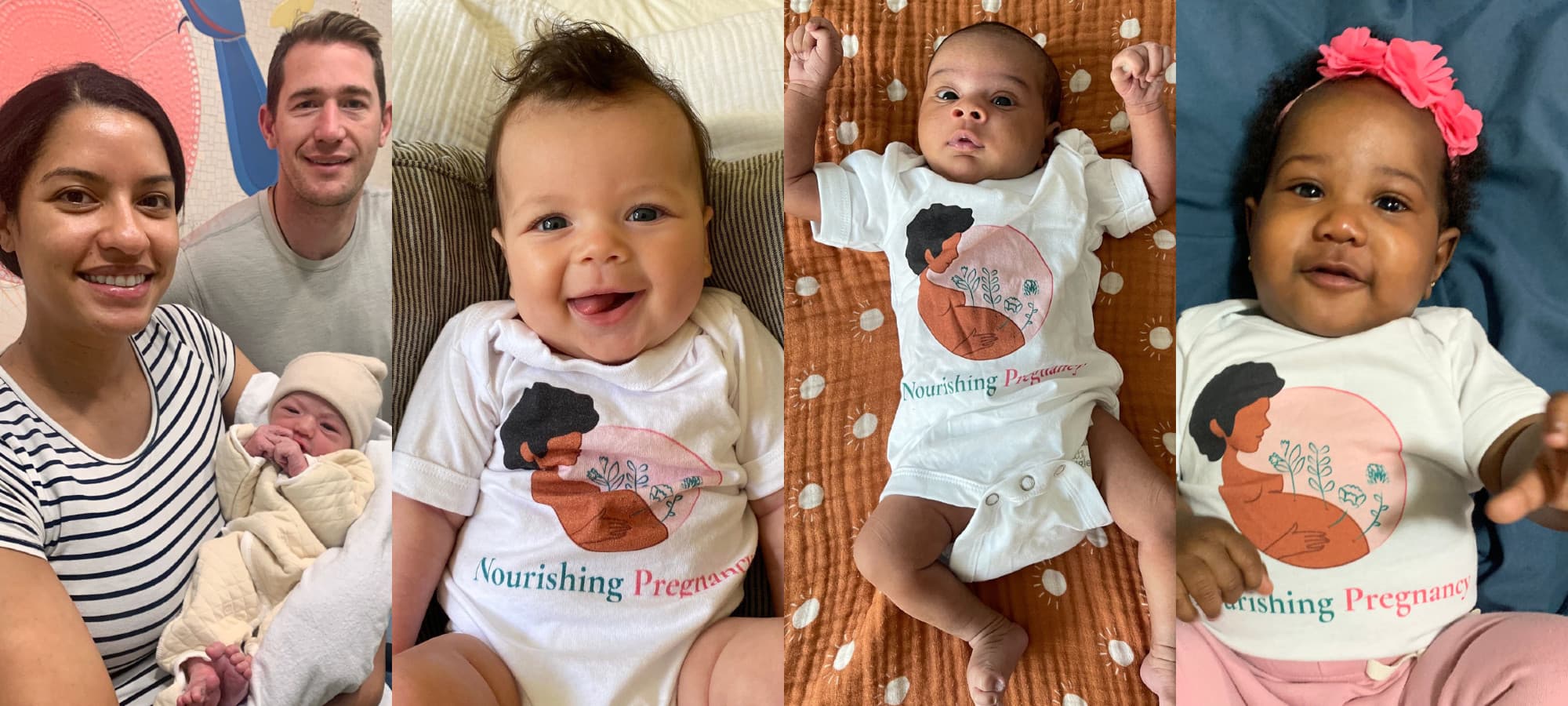 Nourishing Pregnancy is an innovative cooking and health program serving Black and Latinx birthing parents during the last weeks of pregnancy and first weeks postpartum.
Launched in 2021, Nourishing Pregnancy addresses the disparities and urgent needs of Black and Latinx birthers in our community:
In San Francisco, 20% of Black and 27% of Latinx women experience food insecurity during pregnancy, compared to almost 0% for white women.
A Black infant is twice as likely to be born prematurely (14% versus 7% for White infants).
Over 16 weeks, participants take prenatal cooking and nutrition education classes, postpartum support classes, and build relationships and support networks that will last beyond pregnancy. All participants receive free groceries for the duration of the program, which can significantly offset food insecurity during those vulnerable months.
Sessions are held over Zoom, eliminating the need for travel and allowing cohorts to participate from their own homes. Participants live throughout California, and our unique model is poised to scale to reach new parents wherever they live.
Watch this video to hear from program partners, staff, and a participant - and see the positive impact of our programming.
A One of a Kind Program
As a community nonprofit at the intersection of equity, food and health, 18 Reasons is uniquely positioned to deliver both cooking and nutrition education and a structure for maternal health classes and workshops.
To supplement our nutrition and food skills expertise, 18 Reasons partners with doulas, lactation consultants, postpartum depression experts, and sleep and exercise practitioners.
Curriculum Highlights
Nourishing your First 40 Days
Cooking techniques and recipes
Sleep, exercise, and self care
Lactation
Postpartum depression
Building a support network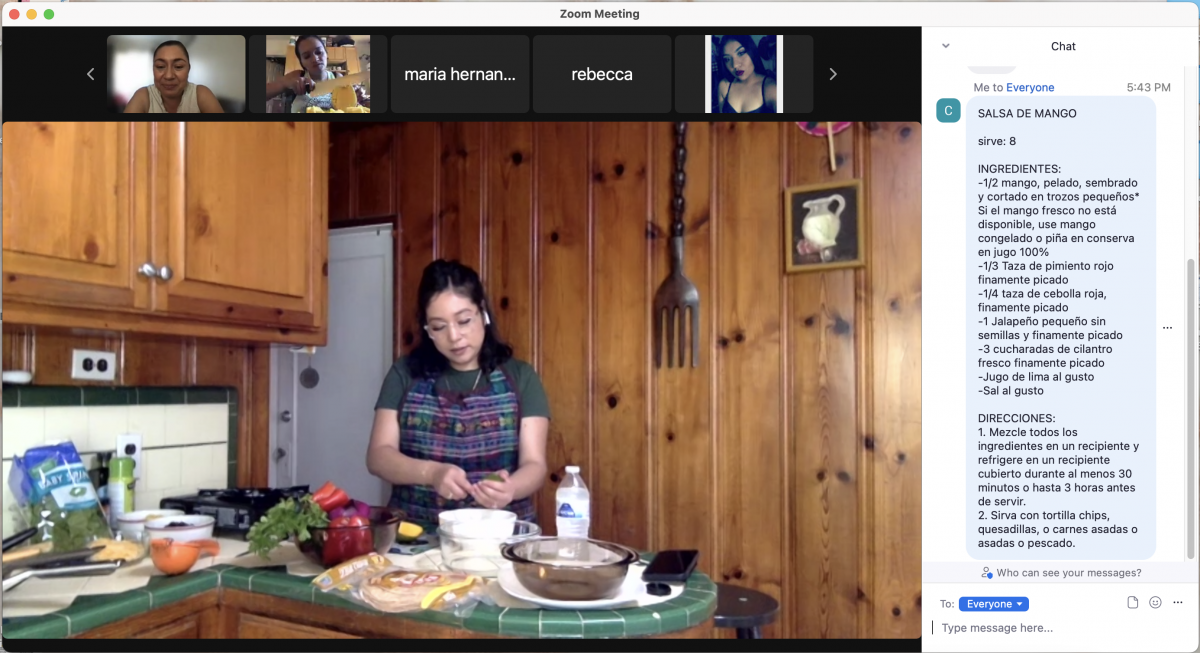 Peer Health Educator Erika leads an online cooking class
Small, Culturally Connected Groups Serve Our Birthers
Outside of 18 Reasons, Black and Latinx birthing parents typically receive medical care in white-dominated settings. To offset this experience all facilitators identify as Black or Latinx and create a healing atmosphere of social support and belonging. Nourishing Pregnancy instructors share the lived experience of our participants, leading to improved health outcomes for both parents and babies.
Black and Latinx birthers meet in cohorts reflecting their cultures. While the curriculum is the same, the classes are taught through a cultural lens that uplifts and celebrates the African diaspora and Latinx community.
Building Our Village
We all know it takes a village to raise a child; Nourishing Pregnancy helps create a village of support for our birthers. The strength of our program lies with the strength of our partnerships.
Sisterweb in San Francisco, CoCo Doulas in Richmond, Contra Costa Health Services, the Abundant Birth Project, Farming Hope, and Homeless Prenatal Program participate in curriculum development, deliver meals, refer doulas, and recruit participants for the program
Lactation consultants, postpartum depression experts, sleep and wellness instructors, and others are based throughout the US
Families receive a fresh box of fruits, vegetables, and staple ingredients delivered each week to their homes via our food delivery partners
Our funding partners ensure Nourishing Pregnancy grows while remaining free of charge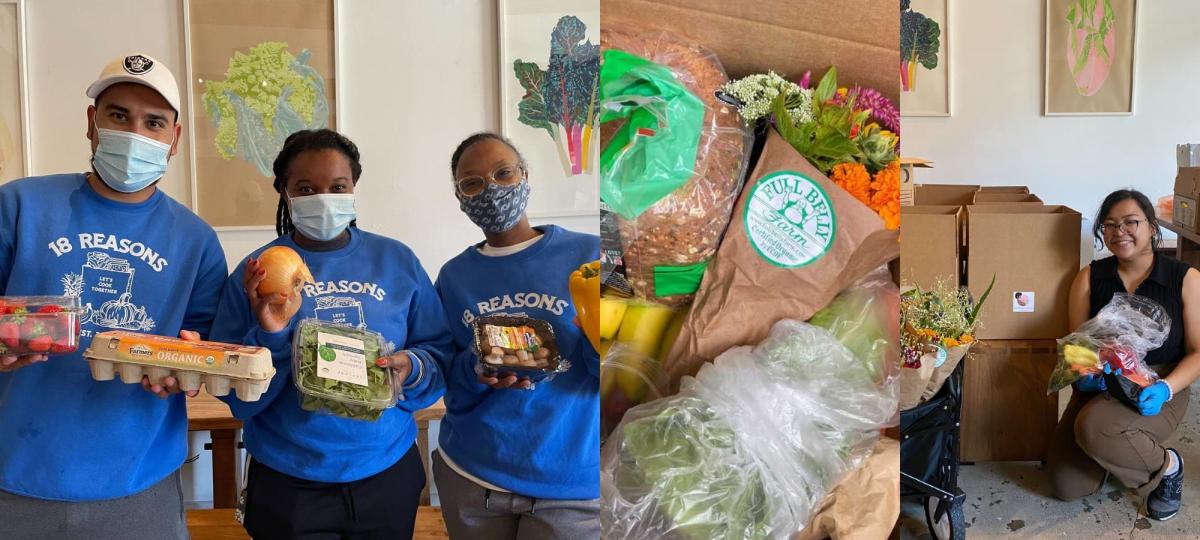 Key Funders
Thank you to our funders and supporters
San Francisco Dept of Public Health
Anthem Health Foundation
Bi-Rite Family of Businesses
Joseph & Vera Long Foundation
USDA Community Food Projects
Food Connect
Arcadio's Produce