Free Community Programs Overview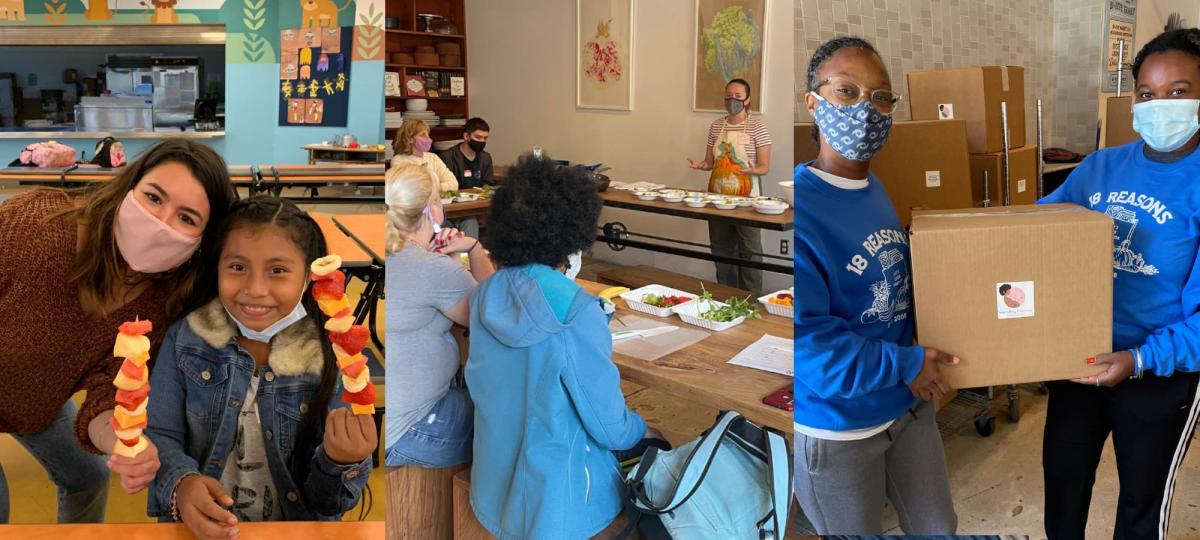 Our Mission
18 Reasons believes that home cooking transforms lives. The simple practice of eating nutritious food prepared at home increases health outcomes, saves money, and strengthens family bonds. All are solutions to food insecurity, health inequities, and loneliness.
We offer four, multi-week cooking and nutrition education programs for youth, families, adults, and birthing parents: Cooking Matters, Planned & Prepped, Food As Medicine (FAM) and Nourishing Pregnancy. Each year, we teach thousands of families to buy, cook, and eat good food on a limited budget.
Students come from under-invested Bay Area neighborhoods in Alameda, Contra Costa, and San Francisco counties. We partner with community organizations, health and medical centers, and schools to deliver our classes, and all programs are free of charge.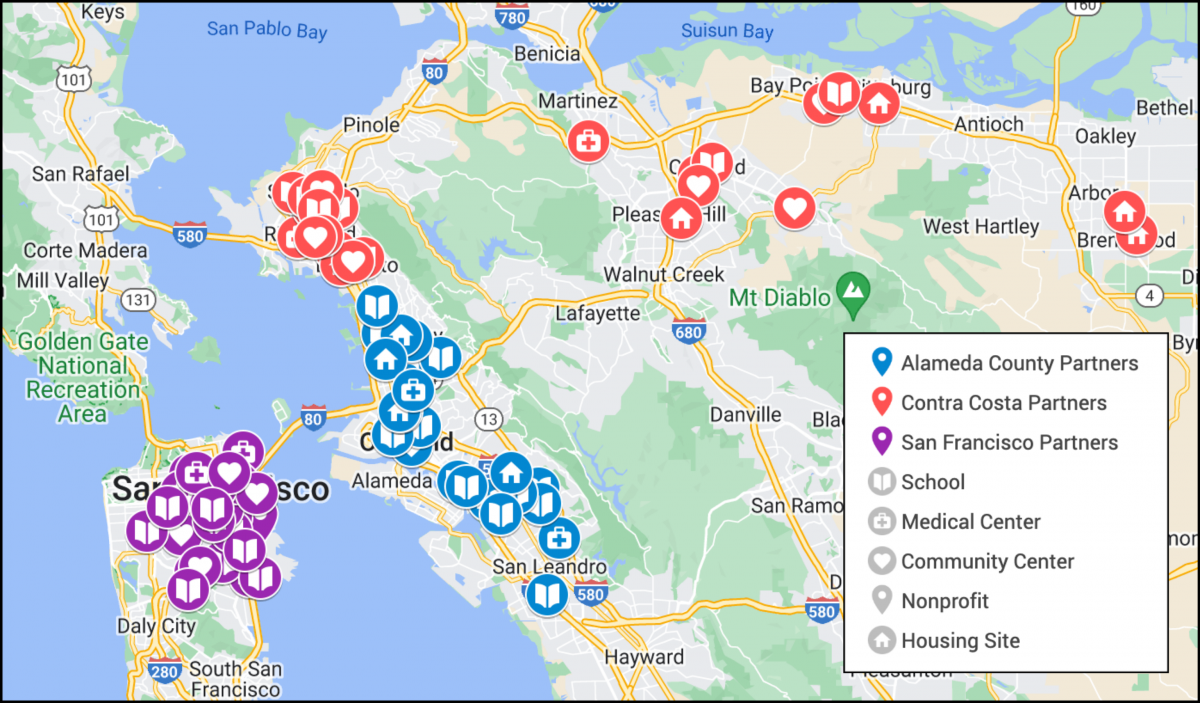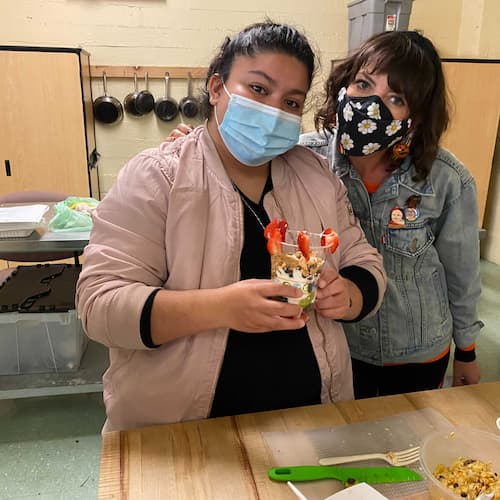 Cooking Matters pairs hands-on cooking practice with culturally appropriate nutrition classes and free grocery donations to adults, families, and kids. This 6-week, evidence-based, food skills education allows food-insecure households to tap into their ingenuity and make the best possible use of their food resources. Cooking Matters is a partnership between 18 Reasons and national anti-hunger nonprofit Share our Strength.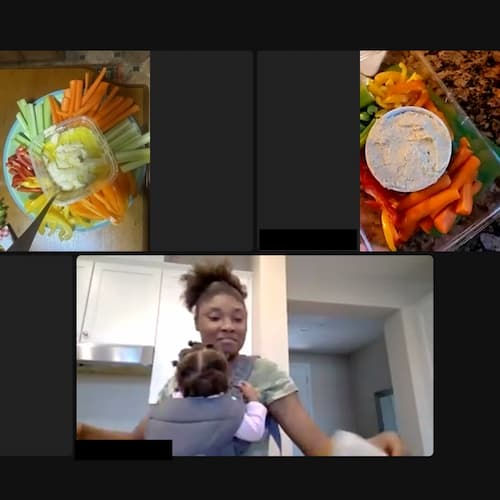 Offered to graduates of Cooking Matters, Planned & Prepped students further refine their budgeting and cooking skills from the comfort of their home kitchens. Participants plan meals, shop for groceries, expand their pantry, and develop food preservation and safety skills.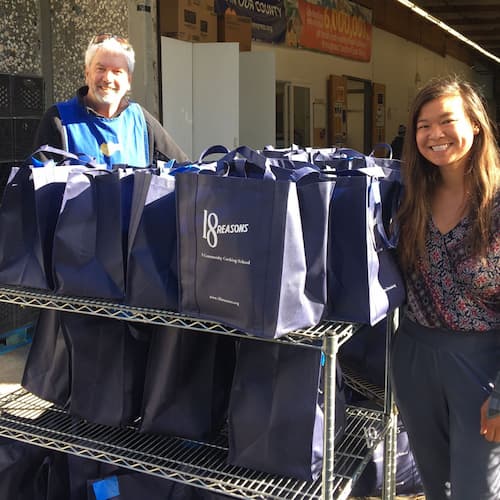 Food as Medicine (FAM) is a long-term specialized Cooking Matters series tailored for participants with poorly controlled diabetes. Funded by CalAIM and in partnership with Contra Costa Health Services, the program helps participants manage their diabetes using nutritious food, cooking skills, and nutrition education. FAM will expand in 2023 with larger cohorts.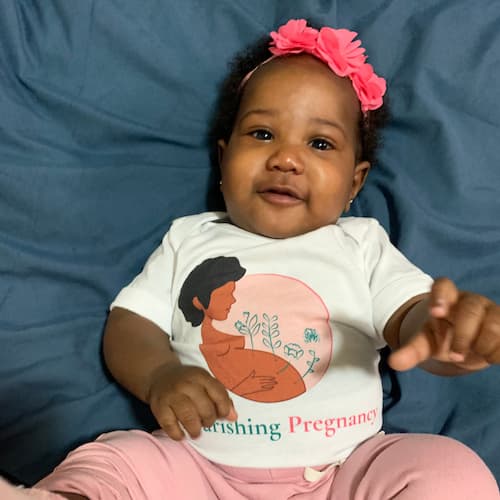 Nourishing Pregnancy supports Black and Latinx birthing parents during the last trimester of pregnancy and first months postpartum. Over 16 weeks, Nourishing Pregnancy facilitates workshops, cooking and nutrition classes, doula support, and free grocery deliveries. Outcomes include increased food security, cooking skill and confidence, community and peer networks, and improved health and well-being for parent and child.
Get Involved
Volunteering
Volunteers are an essential part of our community programming. We have volunteer opportunities available for community-minded helpers passionate about sharing their love of good food and home-cooking. There is no professional experience required and we accept applications on a rolling basis.