Japanese Temple Cuisine: Shojin Ryori - Online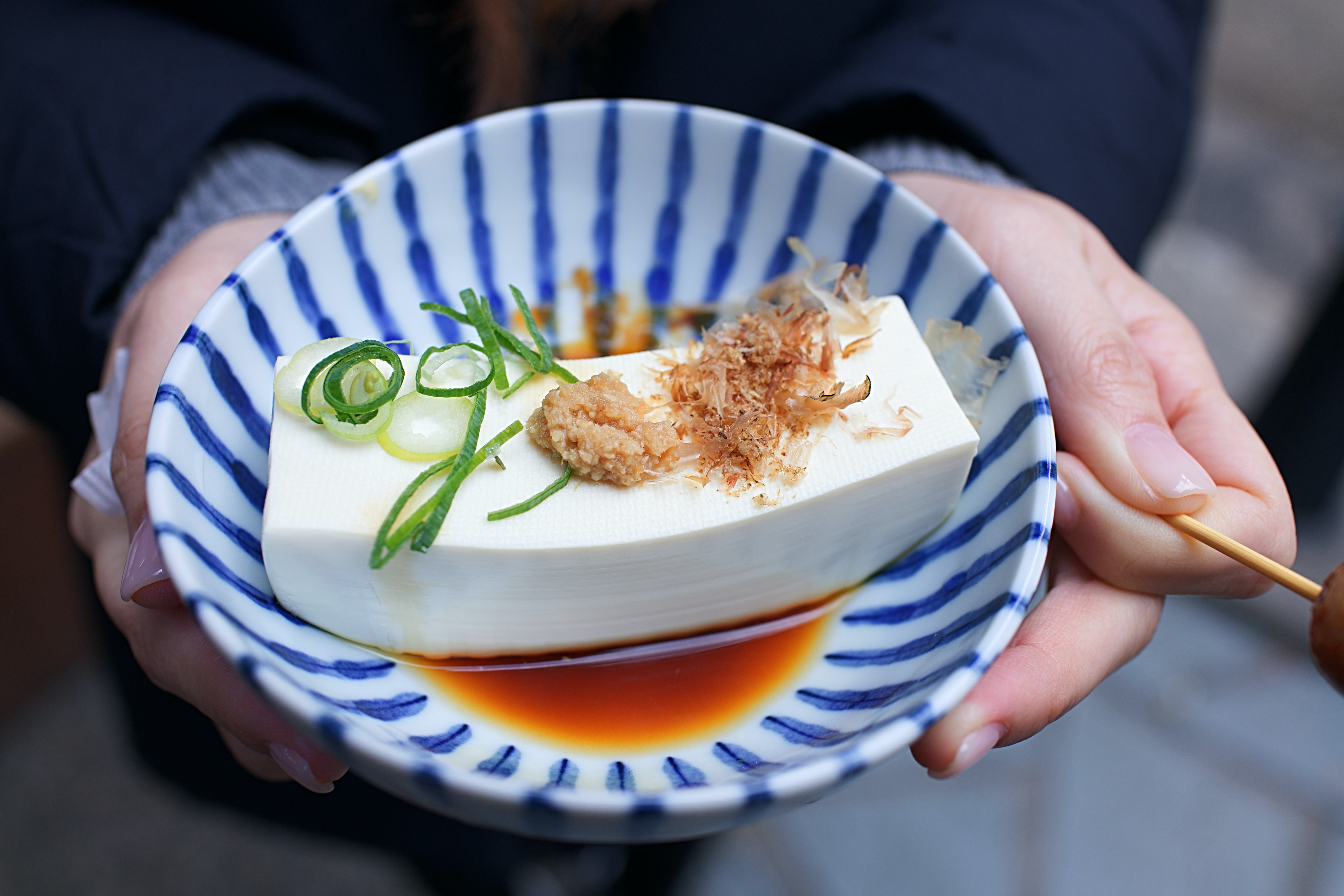 This is a live, interactive, hands-on cooking class held online via Zoom. See our registration policies here. 
The essence of Japanese temple cuisine or shojin ryori is about making the most flavor out of the least ingredients. Subtle yet complex in its simplicity, monks in Japanese temples spend plenty of time mindfully preparing these recipes. Vegan and without overpowering flavors such as garlic or onion, a meal in a Japanese temple usually consists of soup, a side, and rice. In this class, we will emulate the Japanese monks as we cook together wholeheartedly and prepare this simple meal with care and attention, to put a smile on the face of those we serve it to, as we pour the spirit of the earth into every dish. Camila, who runs culinary tours in Japan through Sobremesa Tours, will have just returned from a month in Japan doing research. She's excited to share stories with you!
MENU
Goma Dofu—Sesame Tofu, the king of shojin ryori
Miso Soup with Silken Tofu
Ginger Rice
Cucumber with Wakame and Peas with Miso Dressing
 
Equipment and Ingredient List for the class can be found here; please review before buying a ticket. 
This menu contains the following common allergens: Soy. If you have allergies or dietary restrictions that concern your ability to cook along, please e-mail info@18reasons.org before purchasing a ticket.
Let's Cook Together!
---
If you're new to 18 Reasons Online, please read this guide: How to Take an Online Class at 18 Reasons. Five calendar days before class, 18 Reasons may decide to cancel this class if not enough tickets are sold. We will notify registrants by email about cancellations.
---
Camila Loew holds a Ph.D. in Humanities and is a Certified Nutrition Consultant. Originally from Buenos Aires, she grew up in California and has lived alongside the Mediterranean for over two decades. She believes that the best cooking relies on simple preparations with outstanding ingredients. Her love for teaching in all formats runs deep: Camila founded and directs Sobremesa Culinary Tours as well as the Food Studies & Gastronomy International Program at the University of Barcelona. Camila has been sharing her love of cooking at 18 Reasons since 2014. Camila's specialties include regional Spanish and Mediterranean cuisines, though she has a soft spot for all things Japanese and is an Omotesenke tea practitioner. Her cookbook The Sobremesa Cookbook was published in 2020. 
Photo by Sherman Kwan on Unsplash