Training Your Taste Buds: Building & Balancing Flavors - In Person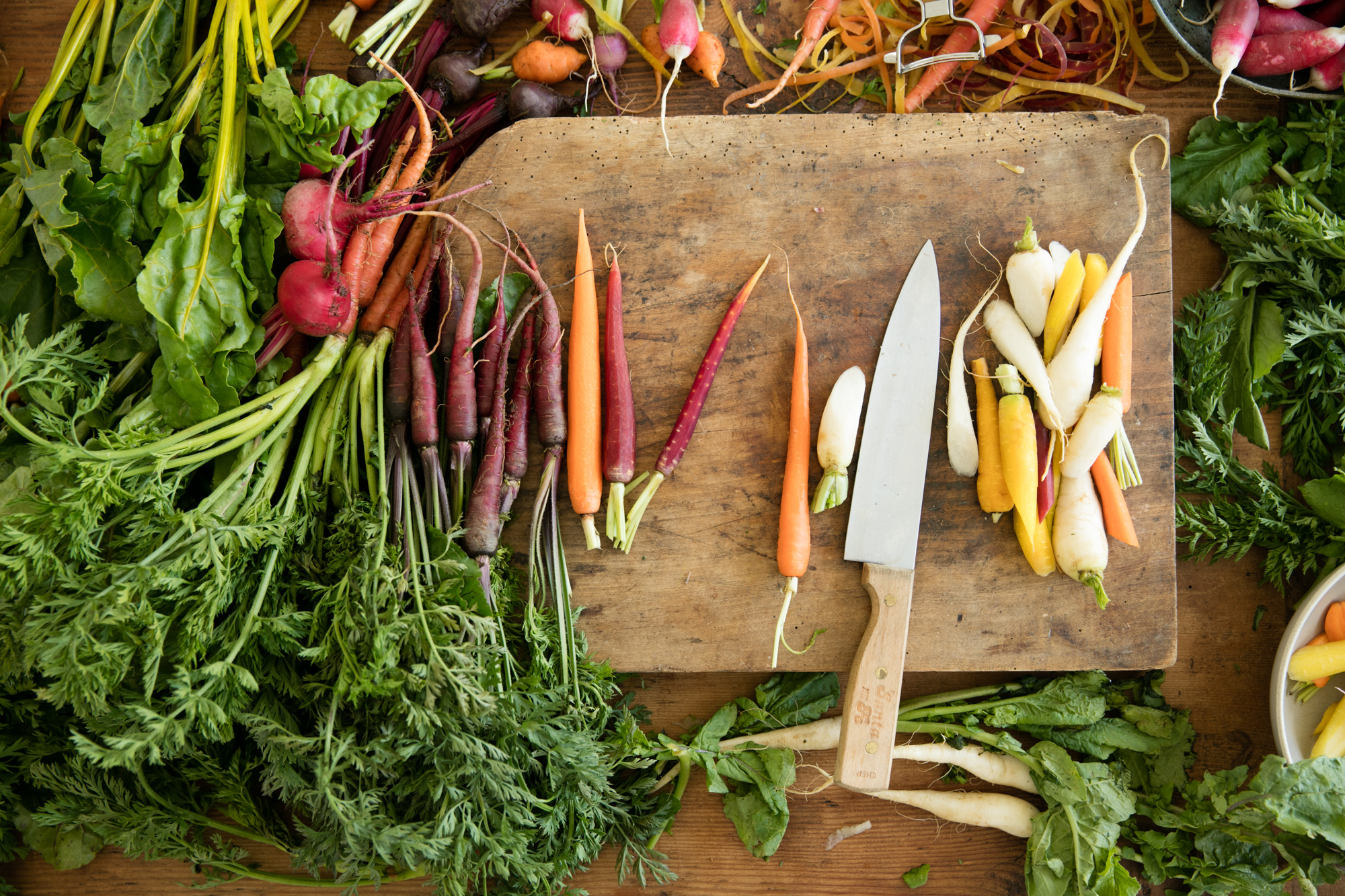 A hands-on in-person cooking class culminating in a dinner served with wine and beer. This class is limited to 12 students. Review our registration and cancellation policies here. Proof of full vaccination is required at the door. Masks are recommended.
How do you become skilled in the kitchen? Often it is a combination of time and effort. The road to becoming a better cook has several common pitfalls and one of the biggest ones is learning to correct, balance and build flavors. 
Our muse for this class will be the humble, agreeable carrot. We will wield this vegetable in 4 different ways through specifically curated recipes that are aimed at honing your tastebuds.
Highlights will include:
The importance of developing a vocabulary for describing foods beyond "good" and "bad"
How to think about and weave in the 5 tastes
The value of contrast in dishes
MENU
Curried Carrot Soup with Yogurt and Pistachios
Mustard Roasted Carrots and Mushrooms
Carrot and Orange Salad with Chicories
Carrot & Coconut Macaroons
This menu contains the following common allergens: Egg, Tree Nuts, Dairy (yogurt in the class is an optional garnish). If you have allergies or dietary restrictions that concern your ability to cook along, please e-mail info@18reasons.org before purchasing a ticket.
Let's Cook Together! 
Marie Brennan graduated from the University of Wisconsin with a degree in Dietetics. An avid traveler, she has explored and nurtured her love of food while on the road. Marie's travels have taken her to study cheese-making in Tasmania, raw food in Western Australia, tea and fermented foods in the mountains of Korea and Ayurvedic cuisine and herbology in Kerala. She moved back to the USA to attend a holistic culinary arts school in Berkeley, where she also worked and taught at for several years. Marie presently lives in the Bay Area and works as an educator, private chef and culinary consultant. You can find her at www.hedonistinmoderation.com and follow her IG @hedonistinmoderation