How Does the Other Half Eat? Dinner with Sociologist and Author Priya Fielding-Singh - In Person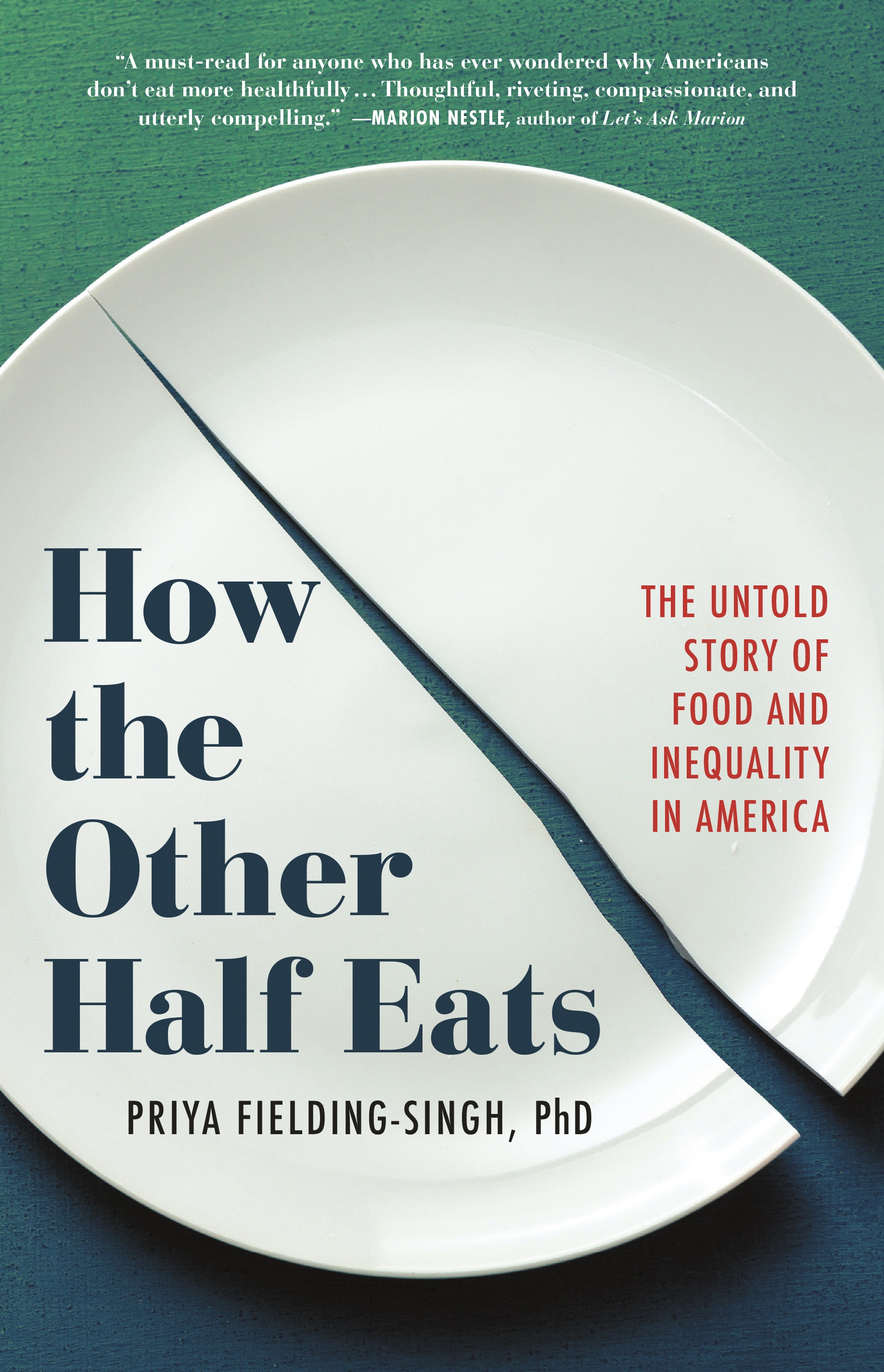 A plated dinner and conversation. This is not a cooking class. This seating is limited to 24 guests. See our registration policies here and our rules for in-person events here. 
We're excited to host Priya Fielding-Singh and guests in our community to discuss an issue at the heart of our work: nutritional inequality. 
In her powerful and timely new book, How the Other Half Eats: The Untold Story of Food and Inequality in America, sociologist, professor, and author Priya Fielding-Singh spotlights the state of our nation's food injustices through an incisive examination of class, race and health. 
Fielding-Singh takes us to the frontlines of America's nutritional crisis through the eyes of four Bay Area families across the income spectrum. She challenges our perspectives on cultural and racial attitudes towards what makes a meal "healthy" or not, how societal norms and public policies place the heaviest weight of food inequality onto mothers, and what it means to "treat" your kids when nutritious food is a luxury rather than a human right. The book slowly reveals to us that being rich or poor in America not only affects families' access to food, but the meaning of food itself.
18 Reasons staff will prepare guests a three-course meal inspired by our Cooking Matters program. 18 Reasons' Community Programs Director, Claudia Guerrero, will be in conversation with Priya. We can't wait to share and learn with you!
In partnership with our friends at Omnivore Books, we will have books on sale.
MENU 
"Cool Ranch" Dip with Seasonal Crudite
Mixed Vegetable Stir Fry with Brown Rice 
Apple Crisp
*Menu subject to change based on ingredient availability. All dishes will be plant-based. This menu includes dairy, gluten and soy. If you have allergies or dietary restrictions that concern your ability to attend, please e-mail info@18reasons.org before purchasing a ticket.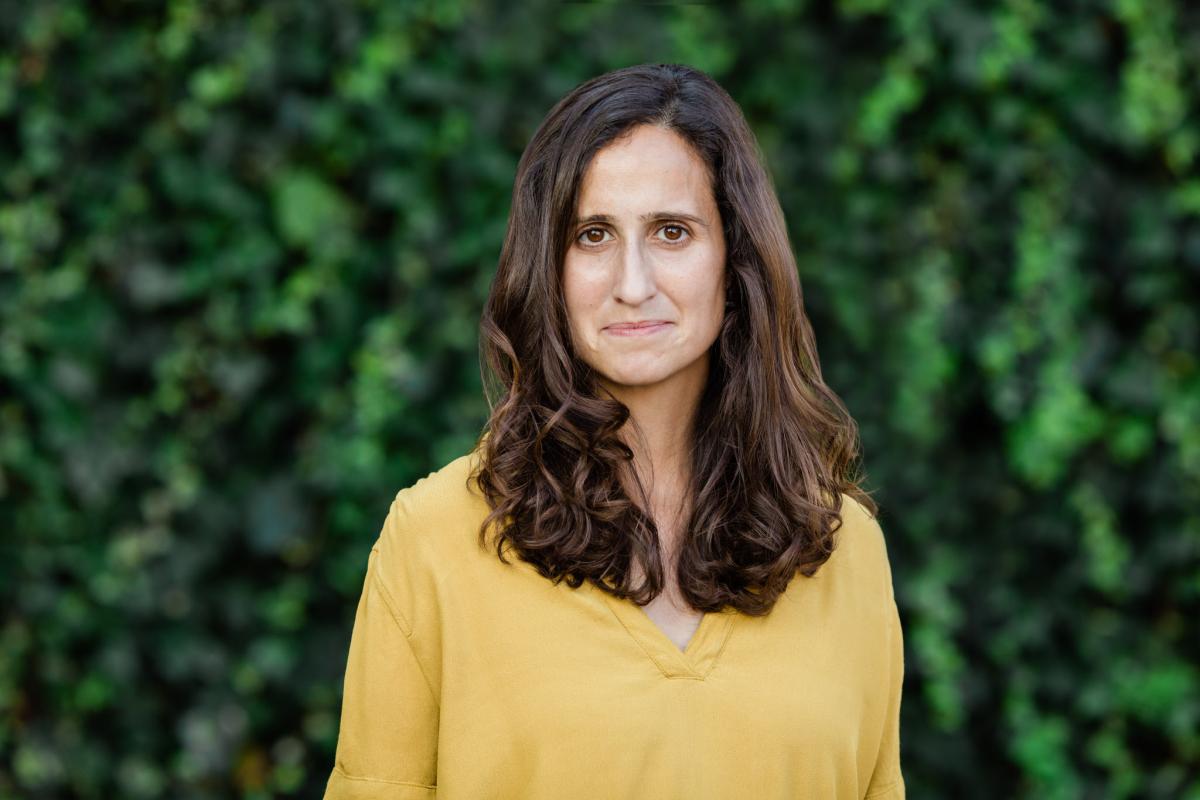 Priya Fielding-Singh is an American sociologist and ethnographer. She is an Assistant Professor of Family and Consumer Studies at the University of Utah. Her research and writing examine issues of social, economic and racial justice, with a focus on families, food and health. Her book, How the Other Half Eats (forthcoming November 16th, Little, Brown and Company), draws on years of research she conducted in the San Francisco Bay Area as a Ph.D. student at Stanford University. Her work has been featured in the Washington Post, Los Angeles Times, San Francisco Chronicle, Harvard Business Review, and more. She lives in Salt Lake City but will always be a Californian at heart.
Praise for the How the Other Half Eats
"How the Other Half Eats weaves lyrical storytelling and fascinating research into a compelling narrative that shows the devastating impact — physical, emotional and economic — our industrial food system has not just on the "other half," but upon us all."—San Francisco Chronicle
"Deeply empathetic...a devastating portrait of 'the scarcity, uncertainty, and anxiety that permeates so much of the American dietary experience.'" —Publishers Weekly (starred review) 
"An eye-opening and intimate study of how families eat and why." —Kirkus
"…a must-read for anyone who has ever wondered why Americans don't eat more healthfully…thoughtful, riveting, compassionate, and utterly compelling…"—Marion Nestle, author of Let's Ask Marion
"Bold, eye-opening, and deeply moving… a must-read for anyone concerned about the well-being of American families. Fielding-Singh powerfully shows how sweeping, systemic inequities find their way onto our dinner plates and impact our health and wellness." —Dr. Leana Wen, author of Lifelines
"How the Other Half Eats overturns the conventional wisdom about childhood obesity, food deserts, and nutritional inequality, replacing it with a profound and compelling ground truth…Honest, incisive, and illuminating, How the Other Half Eats is the book we need about food and inequality in America."—Kathryn Edin, author of $2 a Day
"Intimate and revealing…Fielding-Singh has done us a great service by revealing myth-busting truths about poverty, wealth, hunger, and abundance…This isn't just undercover journalism, but an epistemology of the American dining table." —Raj Patel, author of Stuffed and Starved
"If you think that poor health, obesity and bad food choices are a matter of personal responsibility, How the Other Half Eats will make you think again.…It should be mandatory reading for parents, teachers, healthcare workers, and policymakers."—Mark Hyman, MD, author of The Pegan Diet
Claudia Guerrero is a strong believer in the ideology that the kitchen is the heart of the home. Her Hispanic background fosters her love of food and culture, and she is especially inspired by the example set by her late abuelita of making home-cooked meals a priority. She completed her B.Sc. in Health Education with a Certificate in Holistic Health Studies at San Francisco State University where she spent most of her time researching issues surrounding food justice. During her time at SF State, she was part of the Community Food and Justice Coalition, where she conducted research on food policy and served on the planning committee for the All-In initiative working to end poverty in Alameda County. When she is not enjoying the company of her wonderful colleagues or class participants, you can find her trying out new recipes at home, practicing yoga, hiking, or on a fun road trip!