South Indianesque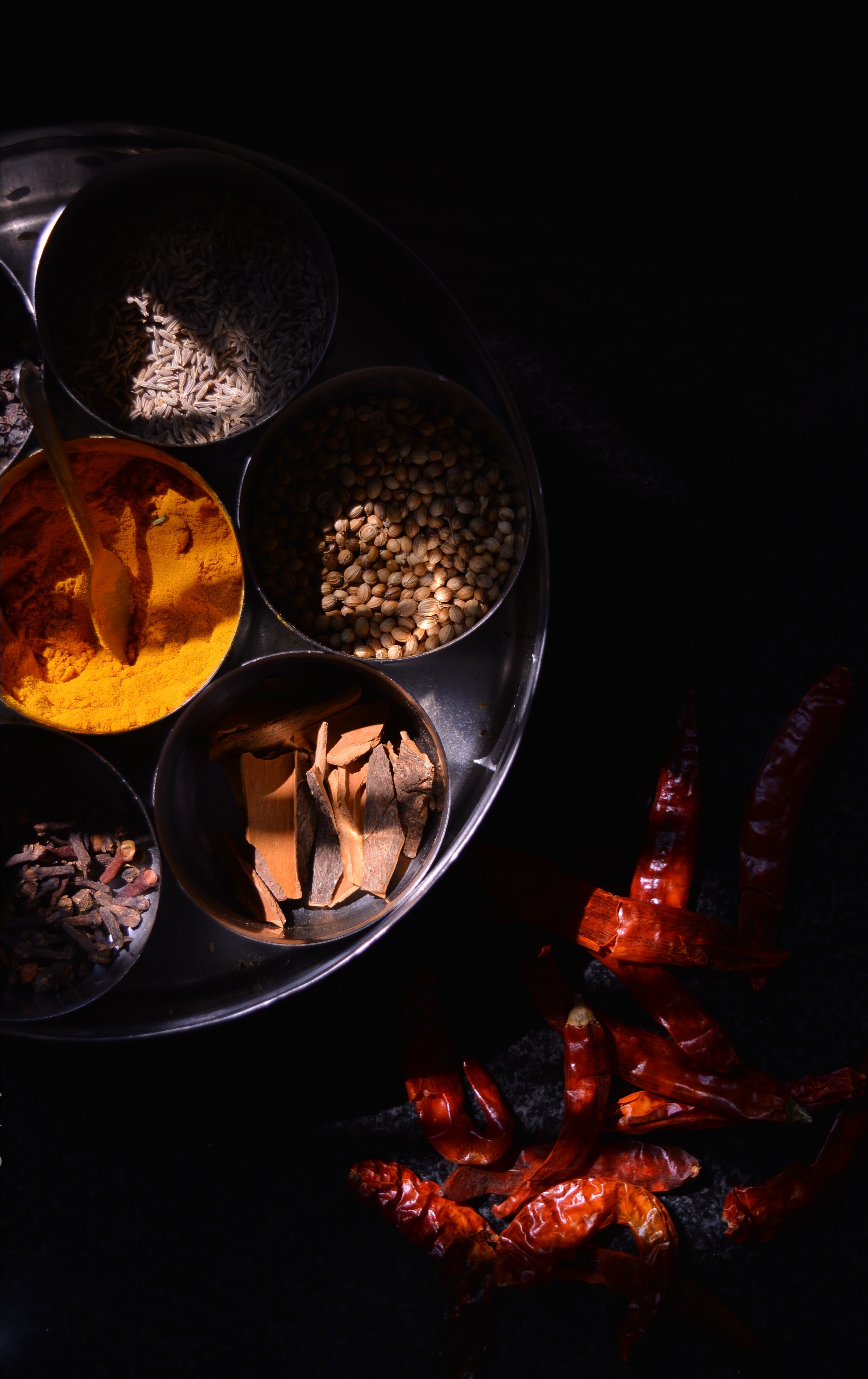 This is a live, interactive, hands-on cooking class held online via Zoom. See our registration policies here. 
This class will inspire you to use staples of a South Indian pantry in ways beyond the classics. Perhaps you love going out to your neighborhood dosa shop and were inspired to go home and try your hand at sambar one time? Though fun, you realized it's easier to get takeout when the craving arises. Or perhaps you love your local Indian shop and bought spices and rice that are now languishing in the back of your cupboard?
What do you do with all of those seemingly specialty ingredients that are collecting dust in your pantry and slowly fading in the back of your fridge? Join and learn what else can be created, all the tamarind, curry leaves and yes, even that potent bottle of asafetida.
Marie is familiar and inspired by the South Indian pantry and hopes to share that joy with you. She previously taught some classic dishes, fresh from nearly 3 months of study and travel through Southern India. Her journey took her through Ayurvedic schools, a month-long stay with an Indian family and a risky amount of street food.
MENU
Sambar Spiced Cauliflower Frittata
Idli Rice and Mung Bean Pancakes with Onions, Mustard Seed & Asafetida
Red Lentil and Coconut Vegetable Soup with Rasam Seasonings
 
Equipment and Ingredient List for this class posted here – please review before purchasing ticket
This menu contains the following common allergens: Egg, Dairy. If you have allergies or dietary restrictions that concern your ability to cook along, please e-mail info@18reasons.org before purchasing a ticket.
Let's Cook Together!
---
If you're new to 18 Reasons Online, please read this guide: How to Take an Online Class at 18 Reasons. Five calendar days before class, 18 Reasons may decide to cancel this class if not enough tickets are sold. We will notify registrants by email about cancellations.
---
Marie Brennan graduated from the University of Wisconsin with a degree in Dietetics. An avid traveler, she has explored her love of food while on the road. Marie's travels have taken her to study cheese-making in Tasmania, raw food in Western Australia, tea and fermented foods in the mountains of Korea, Ayurvedic cuisine and herbology in Kerala and the kitchens of numerous meditation centers around the world. She moved back to the USA to attend a holistic culinary arts school in Berkeley, where she also worked and taught at for several years. Marie presently lives in the Bay Area and works as an educator, private chef and is the Culinary Creative Director for Café Umami. You can find her at www.hedonistinmoderation.com and follow her IG @hedonistinmoderation 
Photo by Tamil Shutter Dreams on Unsplash