FREE ONLINE CHAT - Have a Beer with Chef Mike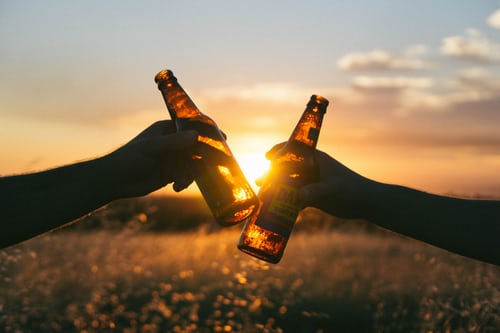 Whatever version your week has become, Friday marks the end of the standard week of work. Come celebrate the beginning of the weekend with Chef Mike of 18 Reasons! 
Have a Beer with Chef Mike is an hour-long chat—a chance for you to ask a chef with decades of experience in the food industry any food question you have. For example:
What to do with odds and ends in your pantry or fridge? 
Wonder why Vindaloo is traditionally made with pork?
Want to bake bread, but the stores are all out of yeast?
Pull up the beverage of your choice and join 18 Reasons for a chat with our beloved Chef Mike. While our little non-profit is, of course, accepting donations, this session is free of charge. Have a Beer with Chef Mike and get answers to your culinary questions over a cold one!
Note: We will send registrants a link to join the Zoom meeting by e-mail. We will not be recording this session for distribution.
Born in the Haight Ashbury neighborhood of San Francisco, Mike Weller grew up in suburbs of San Jose, where he discovered cooking as his first profession and lifetime passion. After wandering through typical teenage jobs at pizza joints and ice cream parlors, Mike's first "restaurant" job was with Sambo's Coffee Shops, slinging hash and cooking eggs for the bar rush and Sunday breakfast crowds.  He moved on to help open several restaurants, attend the California Culinary Academy, and study under European chefs with Michelin backgrounds. Later, Mike served as an executive chef for catering companies, wineries and country clubs.  When his son was born, Mike transitioned his career into teaching, returning to the CCA where he eventually became the Executive Chef and Director of Academics.  Having taught for Le Cordon Bleu North America in both online and brick and mortar schools, Mike is thrilled to return to teaching in a neighborhood-based community.  When he is not teaching he tends to his backyard garden, helps his wife to can and preserve food, and loves to cook for his friends and family.
Photo by Wil Stewart on Unsplash