Handmade Halloumi: Cheesemaking & Appetizers - In Person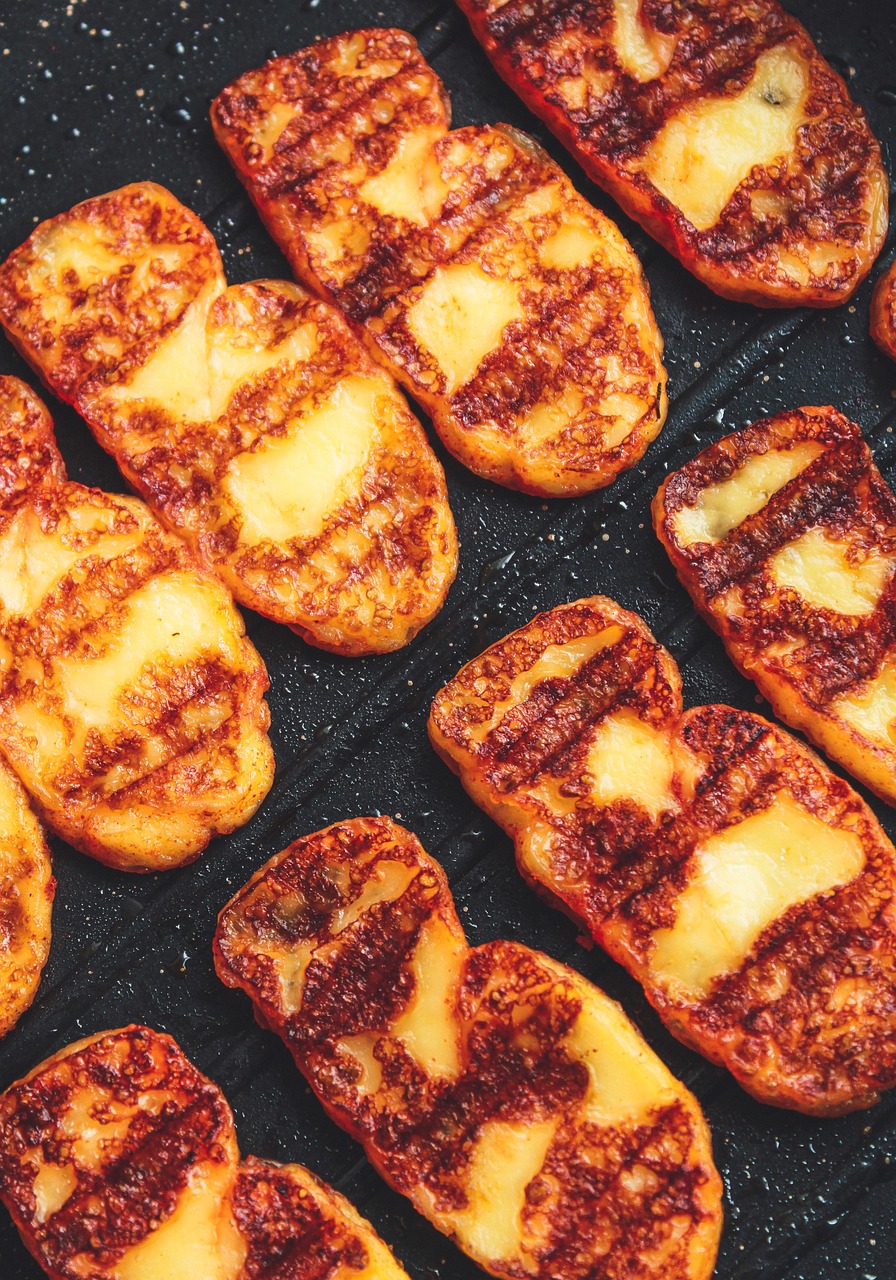 A hands-on cooking class culminating in a family-style dinner served with a glass of wine or beer. This class is limited to 12 students. Review our registration and cancellation policies here. Masks are recommended.
 
An ancient Cyprus cheese from the Byzantine era, halloumi is one of the most popular Mediterranean cheeses around. It's one of the rare cheeses that doesn't melt when seared, it grills like a dream, and it transforms into beautiful mezze and appetizer plates. Yet it's somehow still underutilized in our American kitchens. The class will kick off with a halloumi tasting and breezy lesson of the cheese's rich history and tradition. Then you'll make your own halloumi by-hand, and master searing it to golden perfection. Using store-bought versions while your own halloumi cures, you'll also learn how to incorporate this versatile cheese into three easy summer dishes. We'll enjoy the bounty together at the end of class! Every student will leave with their own piece of halloumi that will be ready to eat the next day.
MENU
Handmade Halloumi with Cow's Milk
Seared Halloumi with Stone Fruit and Torn Mint—A simple, composed dish with peaches or nectarines and mint that's as easy as it is beautiful. 
Grilled Halloumi, Corn, and Tomato Herb Salad—Grilled halloumi meets summer's corn, sweet tomatoes, and herbs in this simple and fresh summer salad.
Halloumi Mediterranean Platter: Golden Halloumi, Heirloom Tomatoes, Cucumbers, Olives, and perfectly-cooked Eggs with Pita or Lavash. A classic breakfast that highlights the season's produce that's fit for lunch or al fresco dinner, too.
This menu contains the following common allergens: Dairy (Cow, Sheep and Goat), Wheat, Eggs. If you have allergies or dietary restrictions that concern your ability to cook along, please e-mail info@18reasons.org before purchasing a ticket.
Let's Cook Together! 
Author of It's Not You, it's Brie: Unwrapping America's Unique Culture of Cheese, Kirstin Jackson is a cheesemaking teacher, wine and cheese educator, and writer. She loves teaching people how to make ricotta and creamy burrata pillows as much as she adores pairing her new favorite local cheese with wine. She blames her parents who took her on trips to the California dairy country at a very young age for feeding her current obsession.
Photo by Анастасия Белоусова from Pixabay