Beginners' Boot Camp: Learn to Cook in Three Days - In Person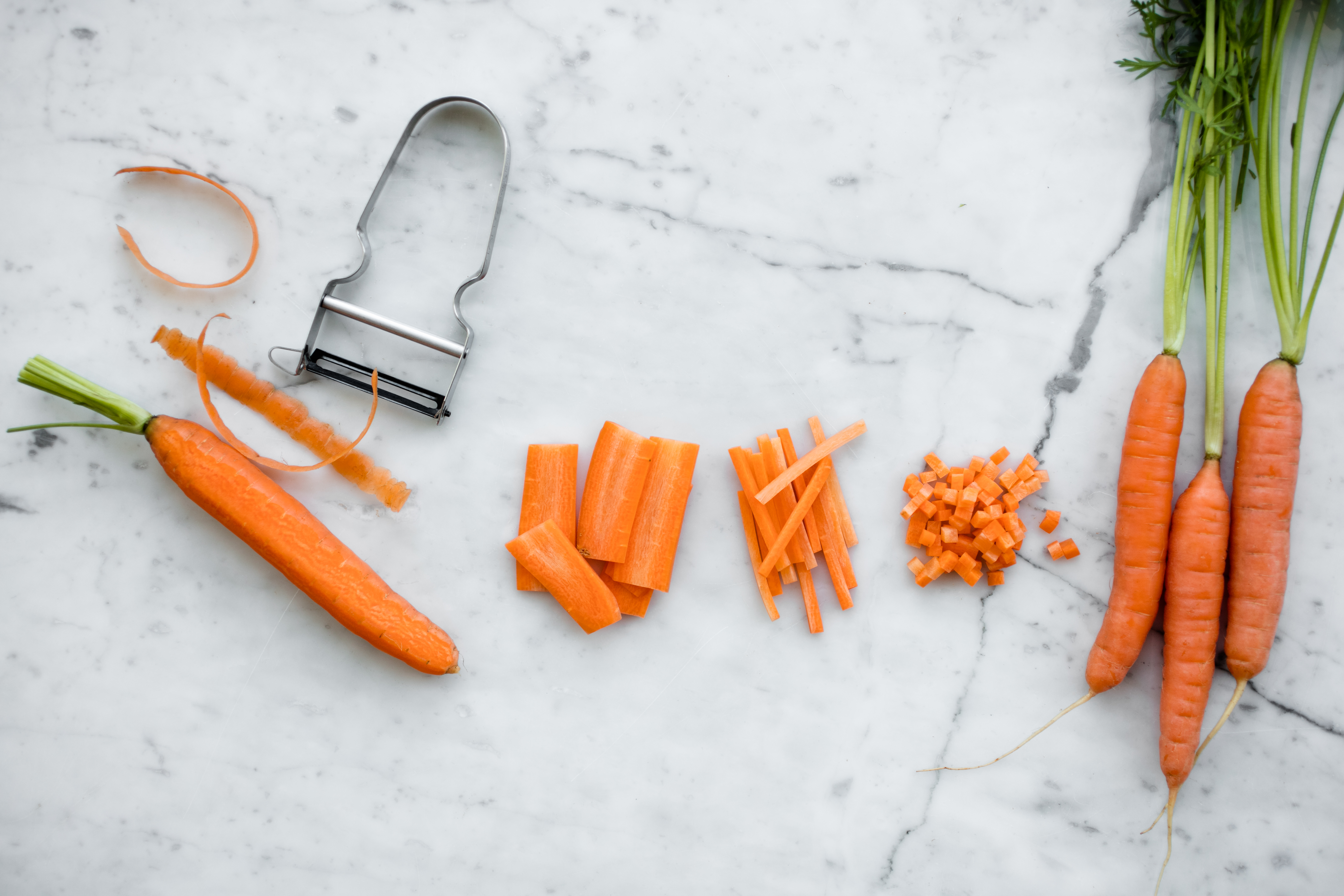 A three-day series of hands-on in-person cooking classes, each night  culminating in a dinner served with wine and beer. One ticket admits the same student to all three nights: August 8, 15, and 22, 2023. This class is limited to 12 students. Review our registration and cancellation policies here. Masks are welcome.
 
Do you know someone who does not know how to cook? Are you that person yourself? Fear not! In this new series of classes aimed at the beginner cook, Chef Mike will teach you the basics of the kitchen. We will learn, we will laugh, and we will eat really well. In the end, students will walk out of class with a solid grounding in the basics. These three consecutive Wednesdays must be taken as a whole – in for a penny, in for a pound.
On day one we will learn how to use a chef knife. We will master the basics of a vinaigrette, and we will roast a whole chicken safely and deliciously. And of course we will learn how to fry food in order to get those insanely addictive shallot rings, the perfect garnish for many future recipes!
Day two is about techniques. We will move around the kitchen and learn to sauté and make a pan sauce. We will learn to stew things. We will learn batter frying and how to blanch and steam. 
Day three covers an assortment of skills to round out your culinary toolkit. We will make a 10-minute tomato sauce, properly cook dry pasta, and finish it in the pan. Basic baking techniques will be taught, then a white sauce will be turned into country gravy. Some solid grounding in egg cookery – its not just for breakfast anymore!  Finally, because just like a solid pair of tennis shoes or a little black dress, everyone needs a dessert up their sleeve, we will make chocolate pudding – why not? And a perfect warm dessert you can use with whatever fruit looks best at Bi-Rite Market.
By the end of the third night, you will have been exposed to a host of recipe. Far more importantly, you will know the techniques behind them. This one series will prep you for a life of good food and wonderful aromas coming from the kitchen, and the joy of sharing good food with friends and loved ones.
MENUS:
Day 1 is Tuesday, August 8, 2023 from 6-9:45pm
Knife Skills: Beautifully Cut Cabbage Salad
Vinaigrettes: Lime and Shallot Oil
Frying: Shallot Rings
Roasting: Miso Honey Glazed Spatchcocked Roasted Chicken
Day 2  is Tuesday, August 15, 2023 from 6-9:45pm
Sauté with Pan Sauce: Pork Medallions in Apple Mustard Pan Sauce
Stew: Chicken and White Bean Chili with Tomatillos
Battering and Frying:  Crispy Fried Shrimp
Cold Emulsion: Yuzu Aioli
Blanch and Steam: Asparagus Salad 
Day 3 is Tuesday, August 22, 2023 from 6-9:45pm
Pasta: Spaghetti with Spicy Marinara
Basic Eggs: Soft Scramble with Fines Herbs
Baking Basics: Flaky Biscuits
Bechamel/White Sauce: Sausage Gravy
Cold Dessert: Grown-Up Chocolate Pudding
Warm Dessert: Seasonal Fruit Crisp
*dishes may change due to seasonal availability
This menu contains the following common allergens: wheat, dairy, soy, shellfish, and optional tree nuts. If you have allergies or dietary restrictions that concern your ability to cook along, please e-mail info@18reasons.org before purchasing a ticket.
Let's Cook Together! 
Born and raised in Colorado, Elise Hayashi grew up in a family where knowing how to use a paring knife was more important than riding a bicycle. This sparked her passion for food and cooking at an early age, and she enthusiastically relocated to the Bay Area to pursue a BA in Nutrition Science at UC Berkeley. Outside of the classroom, Elise helped implement childhood obesity and exercise research with the Nutrition Policy Institute, and also worked as a pastry assistant to fill her free time with galettes and mousses. After graduation, she spent time abroad working on an organic farm where she gained an appreciation for the labor and commitment that goes into producing food everyday. Now, she is excited about being a part of 18 Reasons to merge her gastronomic backgrounds and to share her love of food with the Bay Area community. During the rare moments when she is not eating, Elise can be found trying out new sports, playing and listening to live music, or wandering the aisles of grocery stores and farmers' markets.