Marvelous Mushrooms - In Person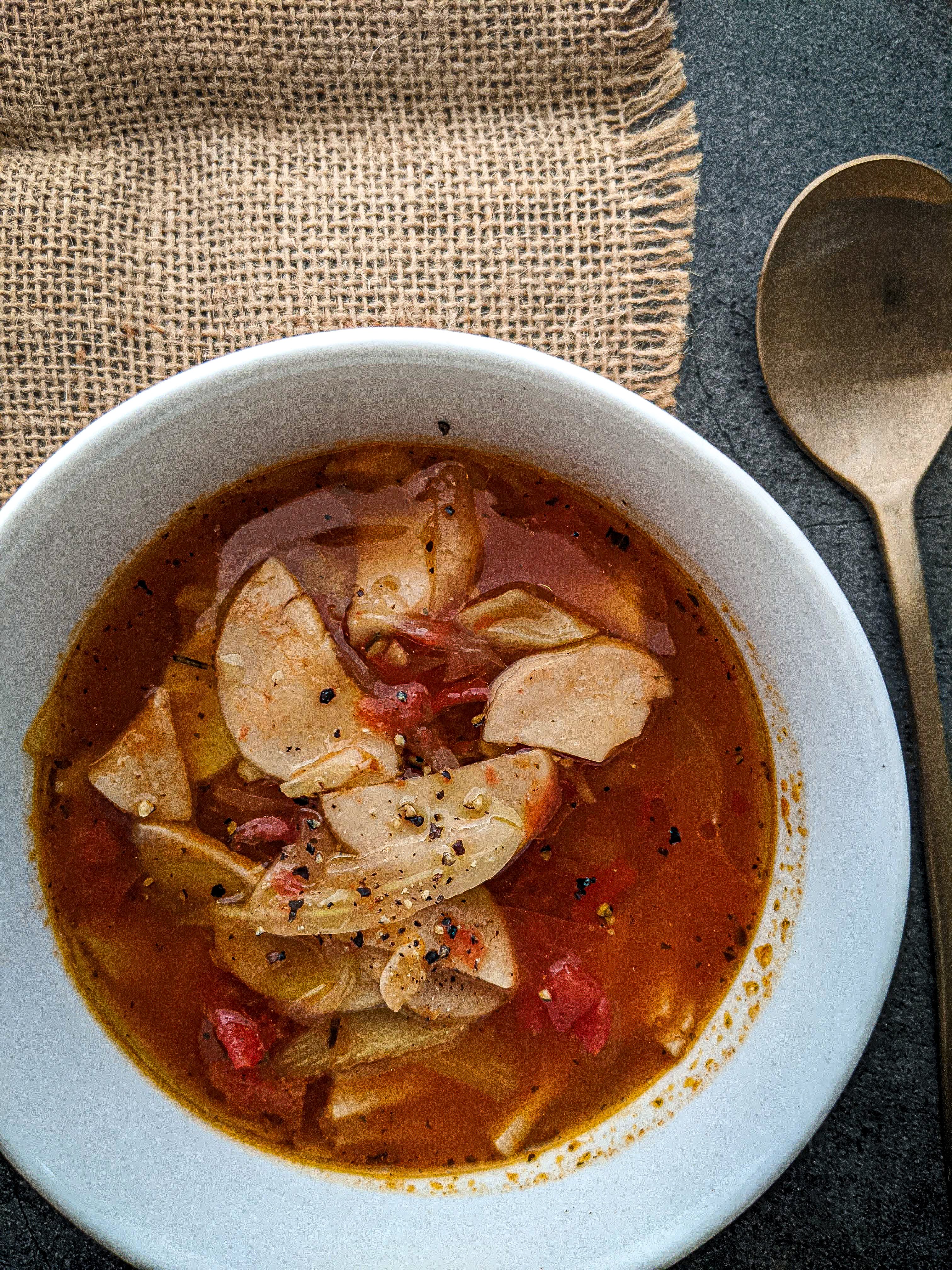 A hands-on in-person cooking class culminating in a dinner served with wine and beer. This class is limited to 12 students. Review our registration and cancellation policies here. Masks are welcome.
Mushrooms can be a divisive ingredient. There are camps of people who adore them, always have them in their refrigerator and even grow them in their homes. Then there are people for whom mushrooms are a meal deal breaker. While Marie is firmly in the first camp she used to be in the latter. This should surprise no one since her initial experiences with mushrooms included gummy, canned white buttons in casseroles and insipid, raw criminis on salad bars. How is anyone supposed to love mushrooms in these circumstances?
Good news! Through travels and experimentation she has learned the error of her previous ways and is eager to shepherd you through the mushroom world. Devalue these fungal friends no more with these 5 adventurous recipes developed specifically to please both the mushroom-curious and the established mycophiles. Marie will teach you easy and clear methods for cooking mushrooms to maximize their inherent umami flavors and how to accentuate their best textures.
MENU
King Trumpet Cioppino
Mixed Mushroom Miso Toasts
Shiitake Bacon with a Seasonal Salad
Warm Farro, Maitake & Fresh Herb Salad with Chili Yogurt Sauce
Sweet & Savory Mushroom & Cheese Shortbread
 
This menu contains the following common allergens: Soy, Dairy, Wheat. If you have allergies or dietary restrictions that concern your ability to cook along, please e-mail info@18reasons.org before purchasing a ticket.
Let's Cook Together! 
Marie Brennan is a vegetable enthusiast, keen fermenter and an avid traveler. Her explorations are fueled by the desire to find her next pantry staple and learn yet another way to use onions. Her culinary focus is vegetarian, Californian cuisine that is imbued with global flavors. Her classes are known for their healthyish and punchy flavors as well as her non-dogmatic and enthusiastic approach to food. 
Marie graduated from the University of Wisconsin with a degree in Dietetics and in 2014 moved to the Bay Area to attend culinary arts school. She stayed for the produce and the sunshine. Marie lives in Berkeley California and works as an educator, consultant, private chef and recipe developer. You can learn more about Marie at www.hedonistinmoderation.com
Photo credit: Marie Brennan