Summer Sourdough Galettes: Sweet & Savory - In Person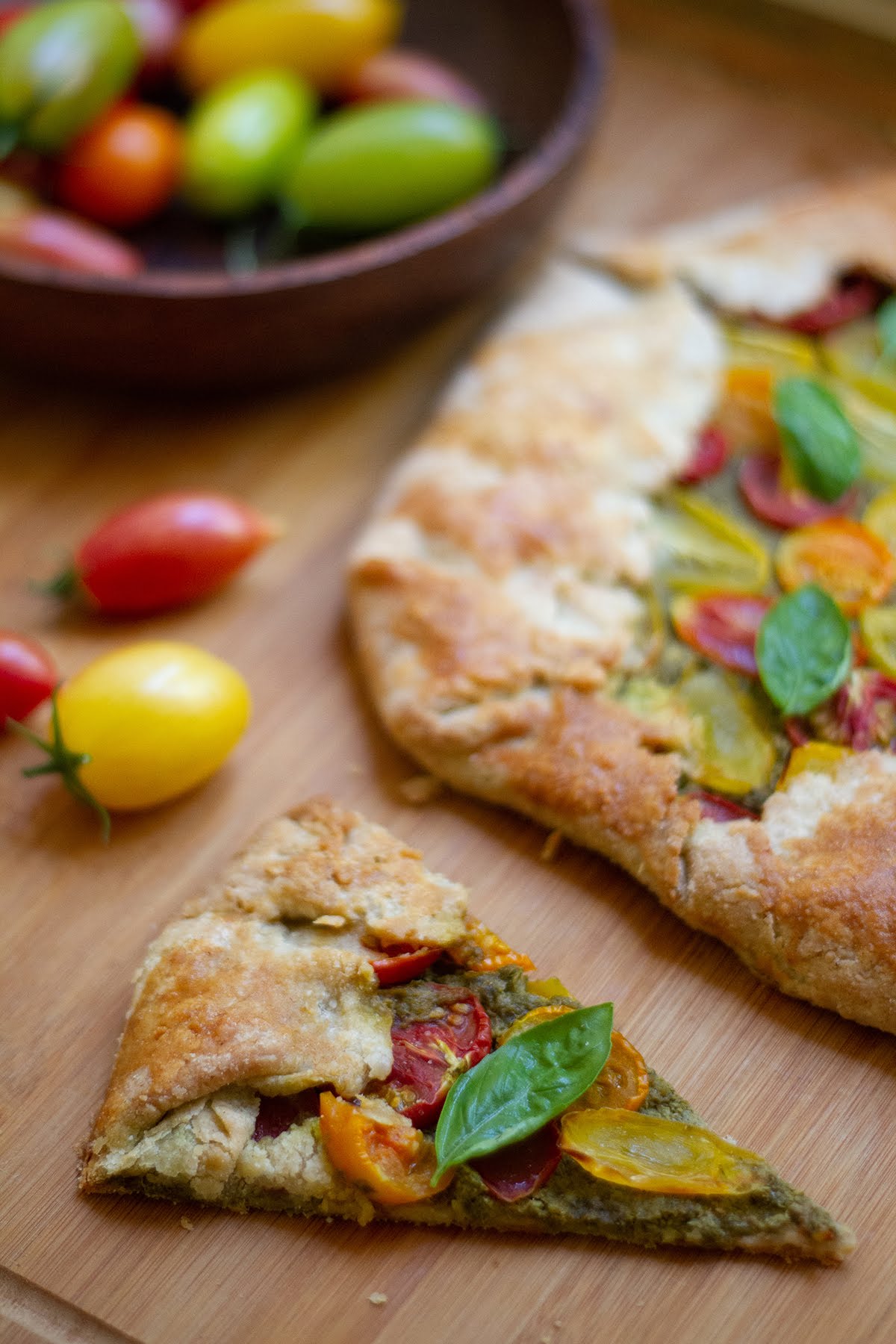 A hands-on in-person cooking class culminating in a dinner served with wine and beer. This class is limited to 12 students. Review our registration and cancellation policies here. Masks are welcome.
 
Marie's popular class series is getting an update: a sourdough crust!
Pie crusts can be intimidating. The threat of mushy, under-cooked undersides and the fear of rolling out concentric dough has kept many people from trying their hand at this pastry classic. Enter the galette. Galettes have all the flavor of pies but are far more low key. No blind baking and no tedious crust crimping. They are the pastry equivalent of the dinner guest who always knows what to say and gets along with everyone. 
Both galettes feature tantalizing flavor pairings that elevate the final products to be more than the sum of their parts. Tomatoes and basil are a mainstay classic but have you tried the trio of blackberries, peaches and ginger? Your palate is in for a treat. Join us as we learn how to make beautiful and flaky crusts while saluting the season with fillings that feature the produce of late summer.
Bonus: You are welcome to bring in your own container and take home some of Marie's sourdough starter.
 
MENU
Basic Sourdough Galette Dough
Tomato & Fresh Basil Pesto Galette
Roasted Tomatillo, Chile & Cotija Galette
Blackberry, Ginger & Peach Galette, served with Bi-Rite Creamery Vanilla Ice Cream
Seasonal Salad
 
This menu contains the following common allergens: Egg, Tree Nuts, Dairy, Wheat. If you have allergies or dietary restrictions that concern your ability to cook along, please e-mail info@18reasons.org before purchasing a ticket.
Let's Cook Together! 
Marie Brennan is a vegetable enthusiast, keen fermenter and an avid traveler. Her explorations are fueled by the desire to find her next pantry staple and learn yet another way to use onions. Her culinary focus is vegetarian, Californian cuisine that is imbued with global flavors. Her classes are known for their healthyish and punchy flavors as well as her non-dogmatic and enthusiastic approach to food. 
Marie graduated from the University of Wisconsin with a degree in Dietetics and in 2014 moved to the Bay Area to attend culinary arts school. She stayed for the produce and the sunshine. Marie lives in Berkeley California and works as an educator, consultant, private chef and recipe developer. You can learn more about Marie at www.hedonistinmoderation.com
Photo credit: Marie Brennan