Cake Decorating Essentials - In Person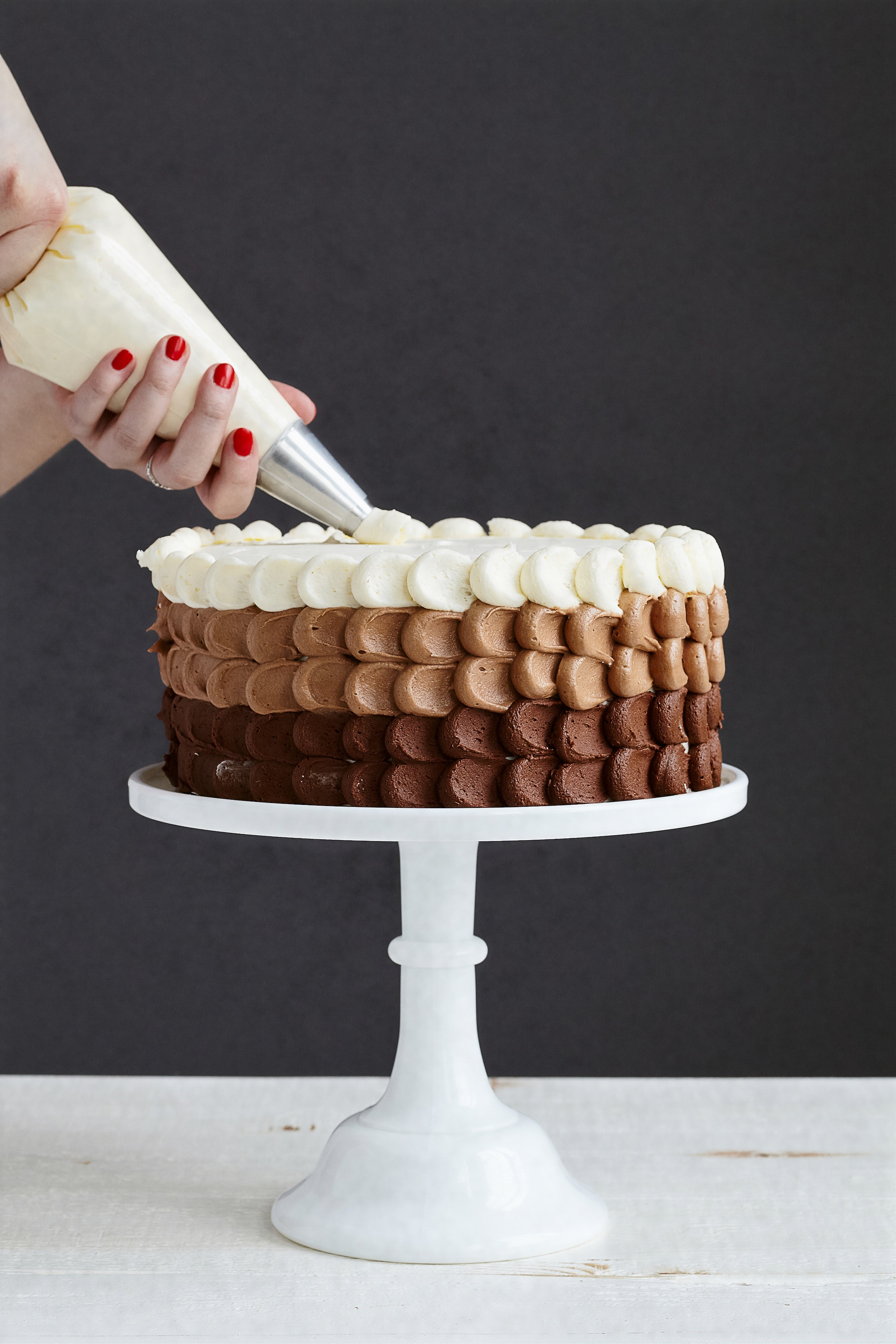 A hands-on in-person decorating workshop. A light meal of cheeses, veggies and dips, and a seasonal salad will be served with wine and beer. This class is limited to 12 students. Review our registration and cancellation policies here. Masks are welcome.
Have you ever wanted to decorate a cake but don't know where to start? In this introductory class, Chef Molly Pam will teach you the essential techniques of cake decoration, including stacking, crumb coating, and smooth icing a cake. You will learn how to vibrantly color Italian meringue buttercream frosting, properly wield a piping bag, and practice piping techniques, including ropes, shells, rosettes, and drop flowers. Practicing these piping skills will transfer to many future projects: they can be used on tarts, cookies, eclairs, or any other baked good you want to decorate!
Over a light meal, you will sketch out your cake decorating plans; Molly will coach you if you need advice or inspiration. Finally, you'll decorate your own personal cake to take home.
In order to give you ample time to practice decorating skills, we will be baking vanila cakes and preparing the Italian meringue buttercream before class. However, recipes will be provided so students can have a reference at home.
Beginners are welcome in this class. Each student will work on a 4'' square cake that will feed 3-4 people. You'll leave class with your own piece of art!
This menu contains the following common allergens: Egg, Dairy, Wheat. If you have allergies or dietary restrictions that concern your ability to cook along, please e-mail info@18reasons.org before purchasing a ticket.
Let's Cook Together! 
Molly Pam is a San Francisco-based pastry chef. After studying pastry at the French Culinary Institute in New York City, she honed her skills with renowned cake designer Collette Peters and at Momofuku Milk Bar. She expanded her expertise to include catering, private chef services and teaching cooking classes. Molly loves to share her passion for cooking and baking with her students.
Photo by American Heritage Chocolate on Unsplash