Tasting Seminar: French Cheese & Wine Pairings - In Person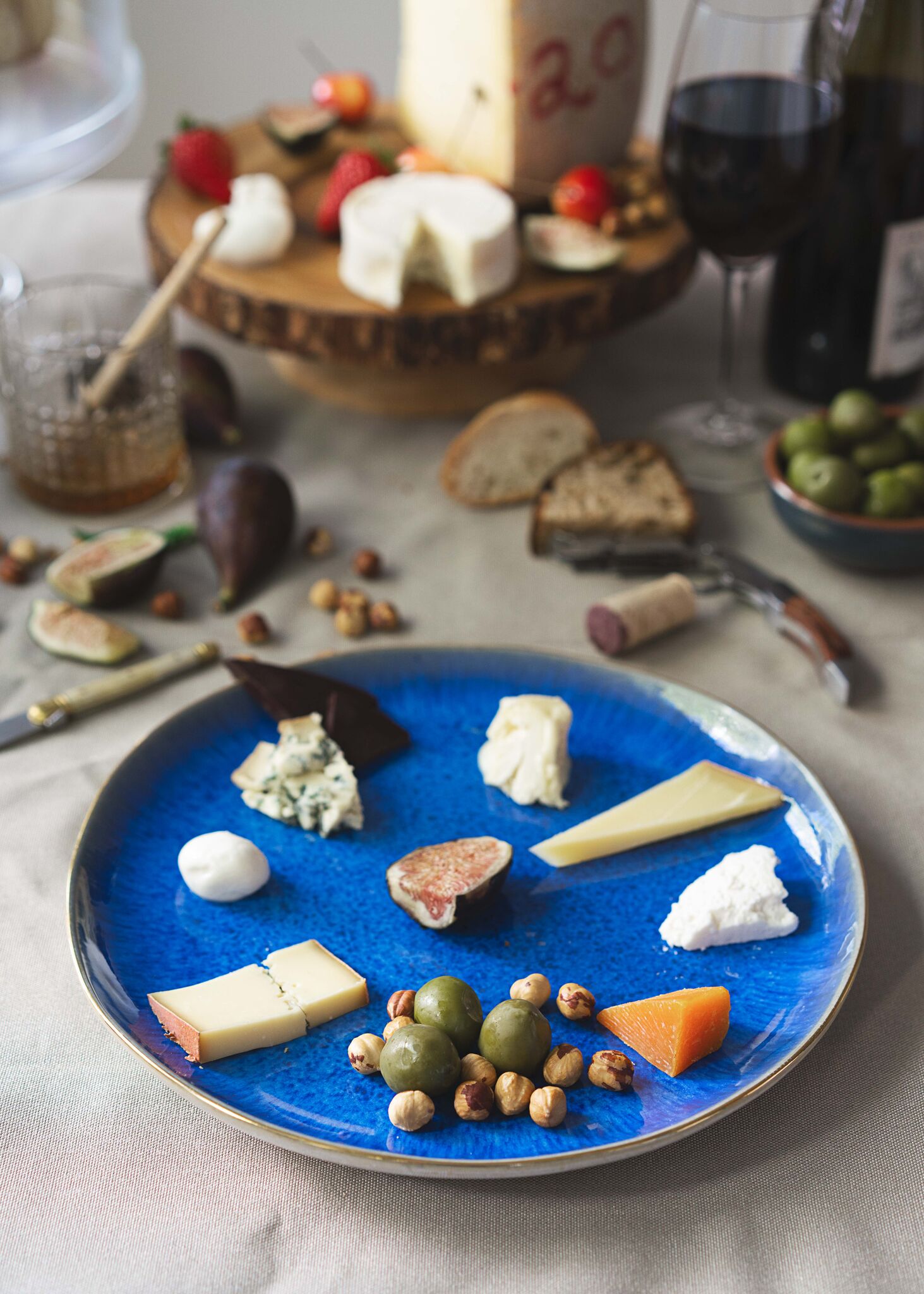 A 90-minute tasting seminar, served with crackers to cleanse the palate. We highly recommend eating a heavy snack or meal before arriving. This class is limited to 24 students over age 21. Review our registration and cancellation policies here. Masks are welcome.
With good reason, French cheese and wine is celebrated as some of the world's best. They invented triple-cremes and sparkling wine that begs for reasons to celebrate, after all. But sometimes the region's offerings can seem a little tricky. In this class, cheese and wine expert Kirstin Jackson will break down France's complicated wine labels and specific cheese regions to teach you how to harmoniously enjoy the two together, à la Française. You'll learn that the country's pairings are all about tradition, regional combinations, and that once you have the basics down, pairing is actually quite easy. By the end of the class, you'll have the tools to pair at home, and perhaps more important, after 4 wines, and 7 cheeses, you'll also be very happy.
Bottles of wines sampled in class will be available for purchase, so bring a credit card and a bag to take home your favorites.
This menu contains the following common allergens: Tree Nuts, Dairy, Wheat. If you have allergies or dietary restrictions that concern your ability to participate, please e-mail info@18reasons.org before purchasing a ticket.
Let's Cook Together!
Kirstin Jackson, author of It's Not You, it's Brie: Unwrapping America's Unique Culture of Cheese, is a cheesemaking teacher, wine and cheese educator, and writer. She loves teaching people how to make ricotta and creamy burrata pillows as much as she adores pairing her new favorite local cheese with wine. She blames her parents who took her on trips to the California dairy country at a very young age for feeding her current obsession. Kirstin's specialties include wine and cheese tasting seminars and cheesemaking classes.
Photo credit: Kirstin Jackson