The Confident Cook: Fish - In Person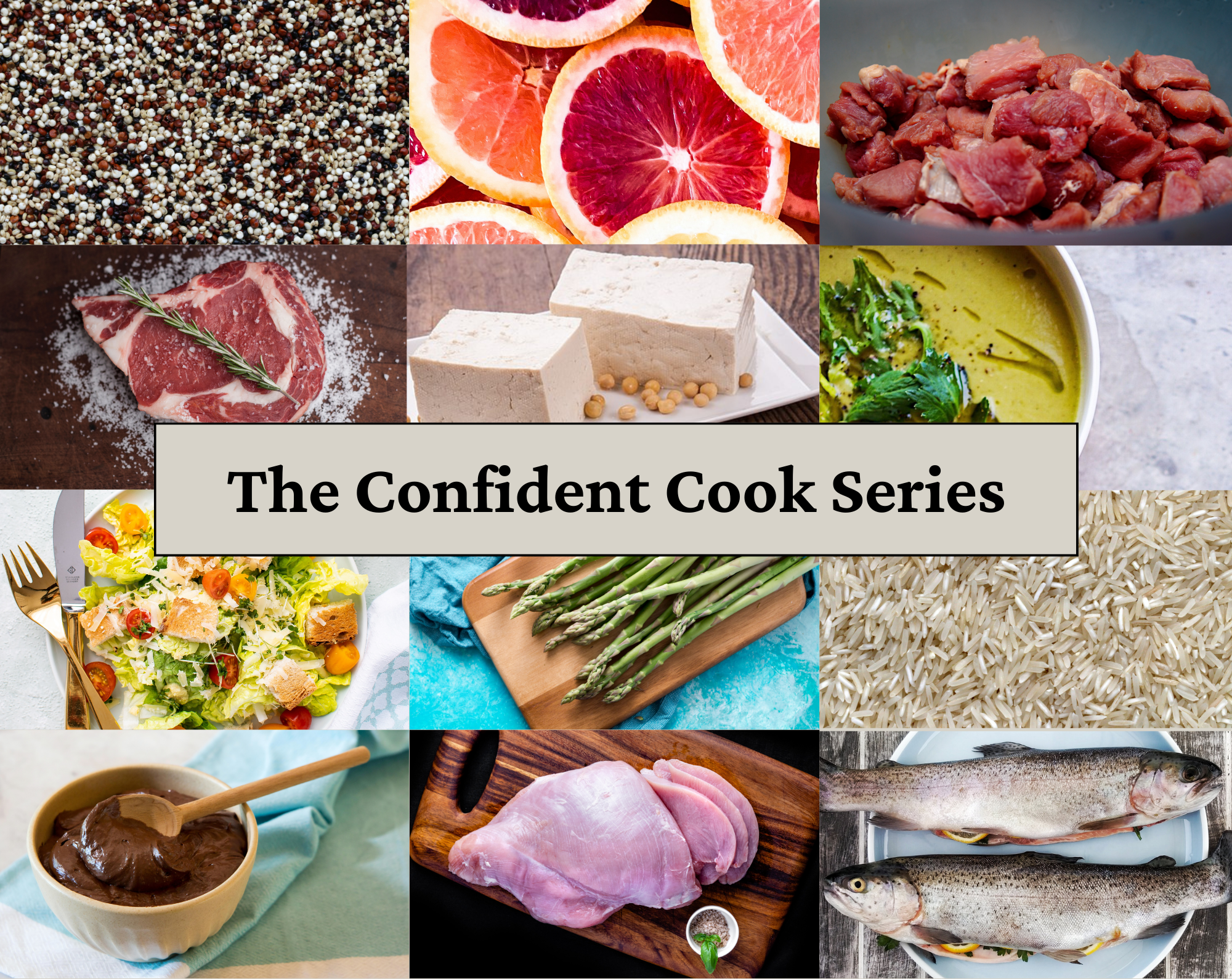 A hands-on in-person cooking class culminating in a dinner served with wine and beer. This class is limited to 12 students. Review our registration and cancellation policies here. Masks are recommended.
Take your culinary skills to the next level with our new fundamentals series, The Confident Cook. It's a Pick-Your-Own-Adventure, where you decide which classes are most beneficial to you as a home cook. We guarantee that taking at least six classes will build your kitchen skills, broaden your repertoire, and give you the confidence to tackle any 18 Reasons class on the calendar.  That's why we're offering you a deal - add six or more Confident Cook classes to your cart to take 15% off your total order! Cook along with Chef Mike and add a swagger to your seasoning, a cool hand to your chef's knife, and a flair to your plated presentations. 
The Confident Cook:Fish takes you back to your resolution to eat more fish this year, and makes it the easiest and most delicious resolution you ever kept.  Two dishes and many more techniques to keep you happy and full every night of the week.
To begin with we will learn to poach fish with a glorious piece of pristine white California halibut.  Delicate and moist, poaching is an ideal way to cook - but never overcook - tender fish.  Then, so that none of our flavor gets away, we will reduce the poaching broth down into an old-school French butter sauce.  Call by its actual name and charge more for it: a beurre blanc! Then we will learn the pilaf-method of rice cookery for perfect fluffy rice, and glaze some colorful carrots in buttery goodness to wrap up our dish.
The secrets of crispy-skinned fish will center our second offering, as we crisp up some local and sustainable rock cod.  Served over a warm lentil salad so we can explore the tiniest dried legume, and sauced with a mustardy vinaigrette just to prove that vinaigrettes are for far more than salads.
MENU
Poached Halibut, Rice Pilaf, Glazed Carrots, Beurre Blanc
Crispy Skin Local Rockcod, Lentil Salad, Mustard Vinaigrette
This menu contains the following common allergens: fish, dairy. If you have allergies or dietary restrictions that concern your ability to cook along, please e-mail info@18reasons.org before purchasing a ticket.
Let's Cook Together! 
Born in the Haight Ashbury neighborhood of San Francisco, Mike Weller grew up in the suburbs of San Jose, where he discovered cooking as his first profession and lifetime passion. After wandering through typical teenage jobs at pizza joints and ice cream parlors, Mike's first "restaurant" job was with Sambo's Coffee Shops, slinging hash and cooking eggs for the bar rush and Sunday breakfast crowds.  He moved on to help open several restaurants, attend the California Culinary Academy, and study under European chefs with Michelin backgrounds. Later, Mike served as an executive chef for catering companies, wineries and country clubs.  When his son was born, Mike transitioned his career into teaching, returning to the CCA where he eventually became the Executive Chef and Director of Academics. Mike also returned to school for training in his new field, earning a Master's Degree in Education. Having taught for Le Cordon Bleu North America in both online and brick and mortar schools, Mike is thrilled to return to teaching in a neighborhood-based community.  When he is not teaching he reaps the benefits of his backyard garden, kept in perfect order by his Master Gardener wife.