Beginning Cheesemaking: Ricotta, Queso Fresco & Cultured Butter - In Person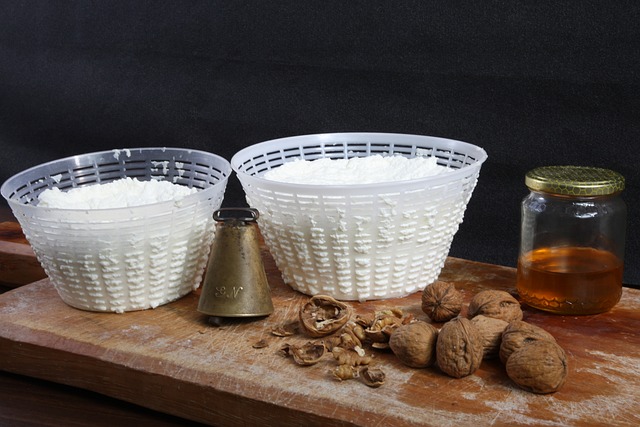 A hands-on cheesemaking course. This class is limited to 12 students. Review our registration and cancellation policies here. Proof of full vaccination is required at the door. Masks are recommended.
Ricotta, queso fresco, and cultured butter are three of the most delicious things in the dairy case. And if someone is showing you the way, how they're also some of the easiest to make! In this beginner-friendly class, cheesemaker teacher Kirstin Jackson will teach you how to master the trio so you can make them in your own kitchen. You'll learn about milk types, how to culture milk, where to buy supplies, cheesemaking science, and taste samples. Then you work in teams to make your own ricotta and queso fresco, watch a creme fraiche culturing demo, and learn about queso fresco seasonings and how to make compound butter. At the end of the class we'll enjoy our cheeses and butters together over a seasonal vegetarian salad, locally baked bread, and light snacks.
MENU
Ricotta made from whole cow's milk
Queso fresco, blanco, and with seasonings
Cultured butter, salted, and compound
Creme fraiche
This menu contains the following common allergens: Dairy, Wheat. If you have allergies or dietary restrictions that concern your ability to cook along, please e-mail info@18reasons.org before purchasing a ticket.
Let's Cook Together! 
Author of It's Not You, it's Brie: Unwrapping America's Unique Culture of Cheese, Kirstin Jackson is a cheesemaking teacher, wine and cheese educator, and writer. She loves teaching people how to make ricotta and creamy burrata pillows as much as she adores pairing her new favorite local cheese with wine. She blames her parents who took her on trips to the California dairy country at a very young age for feeding her current obsession.
Image by Renato MURA from Pixabay