The Science of Cookies - In Person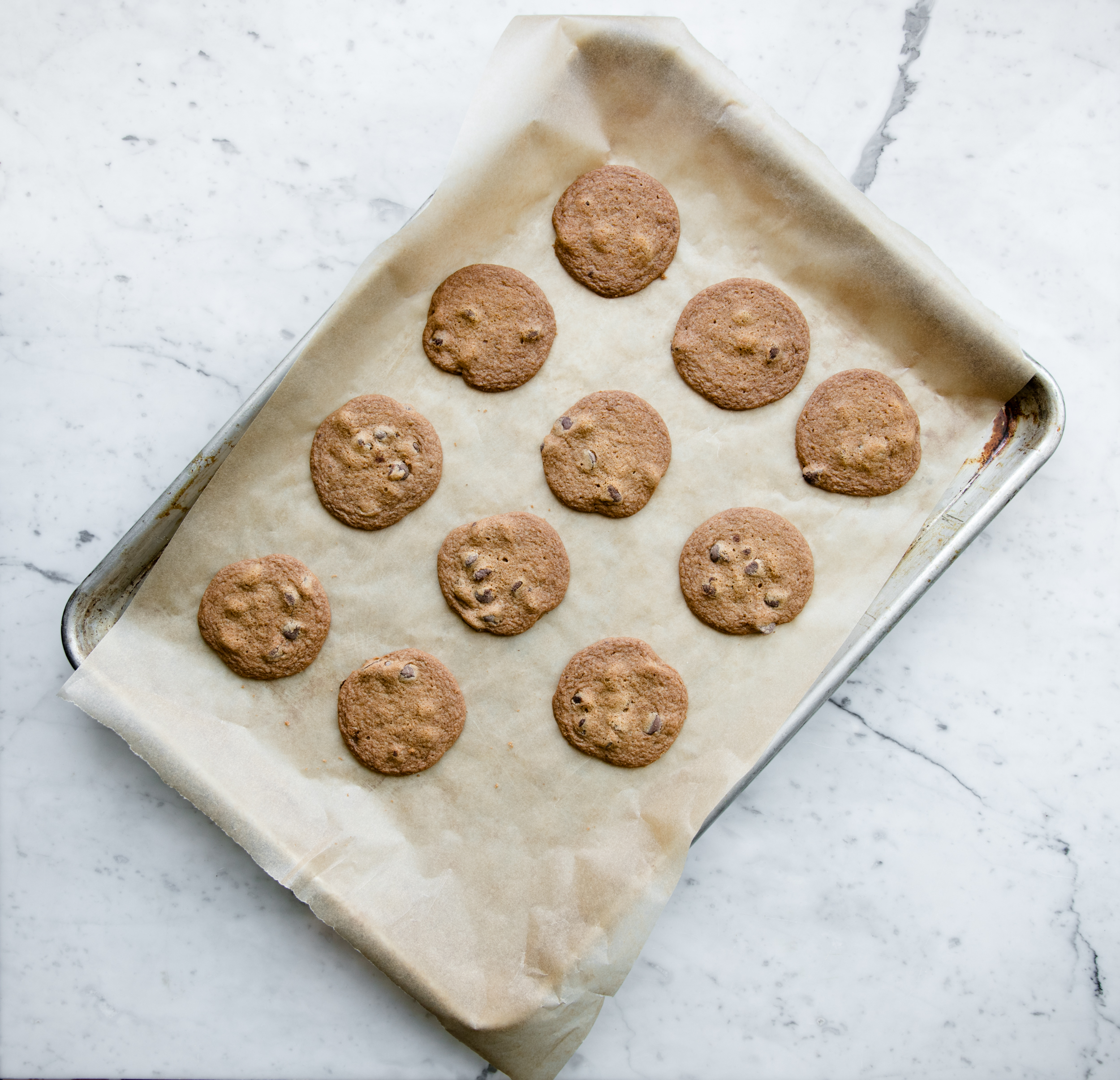 A hands-on in-person cooking class. Alongside the tasting of baked goods, a seasonal salad, cheeses, veggies and dips will be served with wine or beer. Bring a sealable container to bring home leftover baked goods. This class is limited to 12 students. See our registration policies here and our rules for in-person events here.
Are you in search of the perfect cookie?
The perfect cookie defies easy definition. One might like it crispy, another prefers chewy, and a third goes for cakey. Cookies are deceptively simple; just a few ingredients and techniques produce a wide variety of cookies. In this class, Jennifer will teach you the science of cookies by using one chocolate chip cookie recipe. Together, we'll examine the science behind creaming butter and sugar, the use of baking soda versus baking powder, different sugars, and high and low temperature baking.
As a result, you'll leave knowing how to adjust a recipe to bake your way to a perfect cookie!
MENU
A Lot of Chocolate Chip Cookies
This menu contains the following common allergens: Egg, Soy, Dairy, Wheat. If you have allergies or dietary restrictions that concern your ability to cook along, please e-mail info@18reasons.org before purchasing a ticket.
Let's Cook Together! 
Jennifer Altman began her culinary journey at age eight baking and cooking for her family and friends. After a career in science, she followed her passion and became a pastry chef. She is now a culinary instructor teaching both professional and amateur cooks nationally and internationally. She loves anything to do with food—cooking, gardening, recipe developing, teaching, and is particularly interested in food sustainability.