Instant Pot Tour - In Person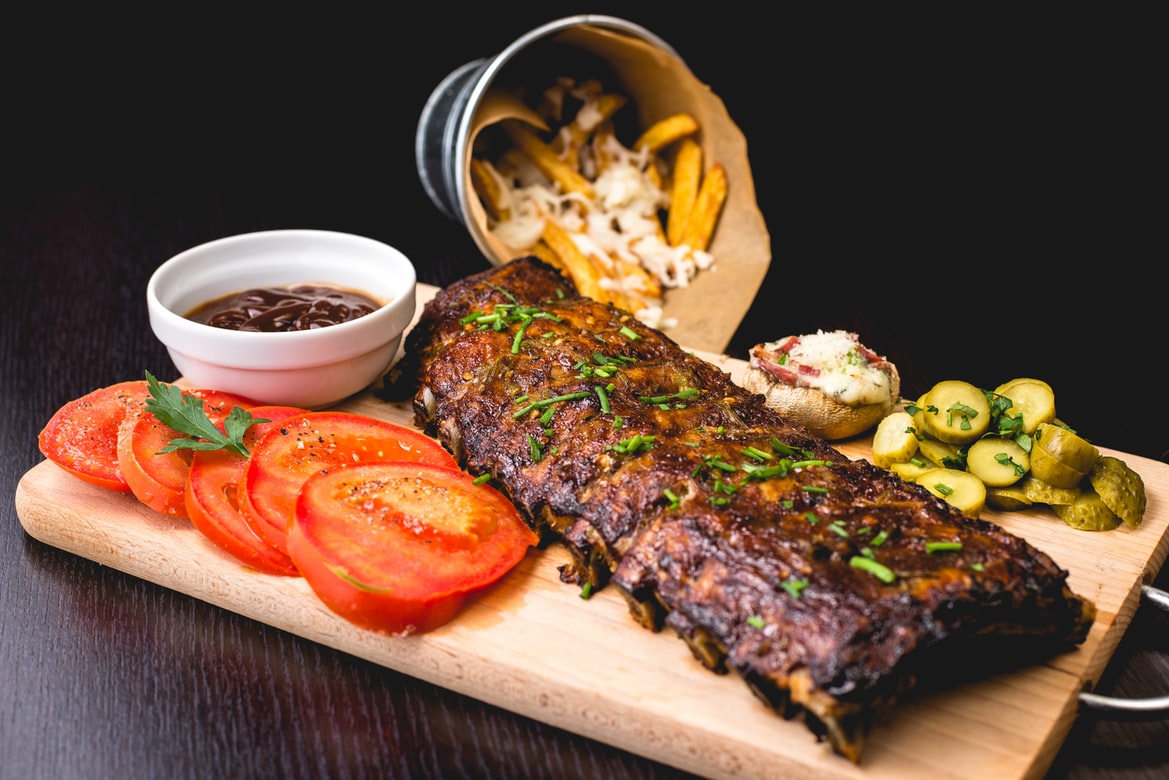 A hands-on in-person cooking class culminating in a dinner served with wine and beer. This class is limited to 12 students. See our registration policies here and our rules for in-person events here.
Was the coolest present under the tree this year also the one you are least likely to use?  Worried that your Instapot will just take up space in your closet, never leaving its box?  Come to 18 Reasons and let Mike take you on a culinary journey through all this tool can do!  We will begin with a demo: roasted poultry stock in under an hour, with about 10 minutes of actual work time involved as we turn a tray of browned bones into a deep, rich, quality broth.  Every student will take some of this freshly made and safely chilled broth home at the end of class.  Then we will get seriously stuck in, using the Instapot to start our spiced dinner rolls, then whipping up a batch of creamy polenta in next to no time.  Forgot to soak your beans? Not a problem with our magical little modern pressure cookers - unsoaked beans transform into the creamiest bacon-baked beans in well under an hour.  And then, for the almost-impossible to imagine finishing touch, we will make glazed St. Louis style pork ribs with pineapple habanero sauce in San Francisco in the winter!  This recipe will work in the tiniest of City kitchens, with just an Instant Pot and a toaster oven! And no one in the other room will know that you do not have a Texas-sized rig parked outside your kitchen door.
MENU
Poultry stock - students will take some of this home!
Cumin Seed Dinner Rolls
Quick Queso Polenta
Bacon Baked Beans
Habanero Pineapple Glazed St. Louis Pork Ribs
This menu contains the following common allergens: egg, wheat, dairy. If you have allergies or dietary restrictions that concern your ability to cook along, please e-mail info@18reasons.org before purchasing a ticket.
Let's Cook Together! 
Born in the Haight Ashbury neighborhood of San Francisco, Mike Weller grew up in the suburbs of San Jose, where he discovered cooking as his first profession and lifetime passion. After wandering through typical teenage jobs at pizza joints and ice cream parlors, Mike's first "restaurant" job was with Sambo's Coffee Shops, slinging hash and cooking eggs for the bar rush and Sunday breakfast crowds.  He moved on to help open several restaurants, attend the California Culinary Academy, and study under European chefs with Michelin backgrounds. Later, Mike served as an executive chef for catering companies, wineries and country clubs.  When his son was born, Mike transitioned his career into teaching, returning to the CCA where he eventually became the Executive Chef and Director of Academics. Mike also returned to school for training in his new field, earning a Master's Degree in Education. Having taught for Le Cordon Bleu North America in both online and brick and mortar schools, Mike is thrilled to return to teaching in a neighborhood-based community.  When he is not teaching he reaps the benefits of his backyard garden, kept in perfect order by his Master Gardener wife. 
Photo by Alexandru-Bogdan Ghita on Unsplash