Flavors of the French Island of Corsica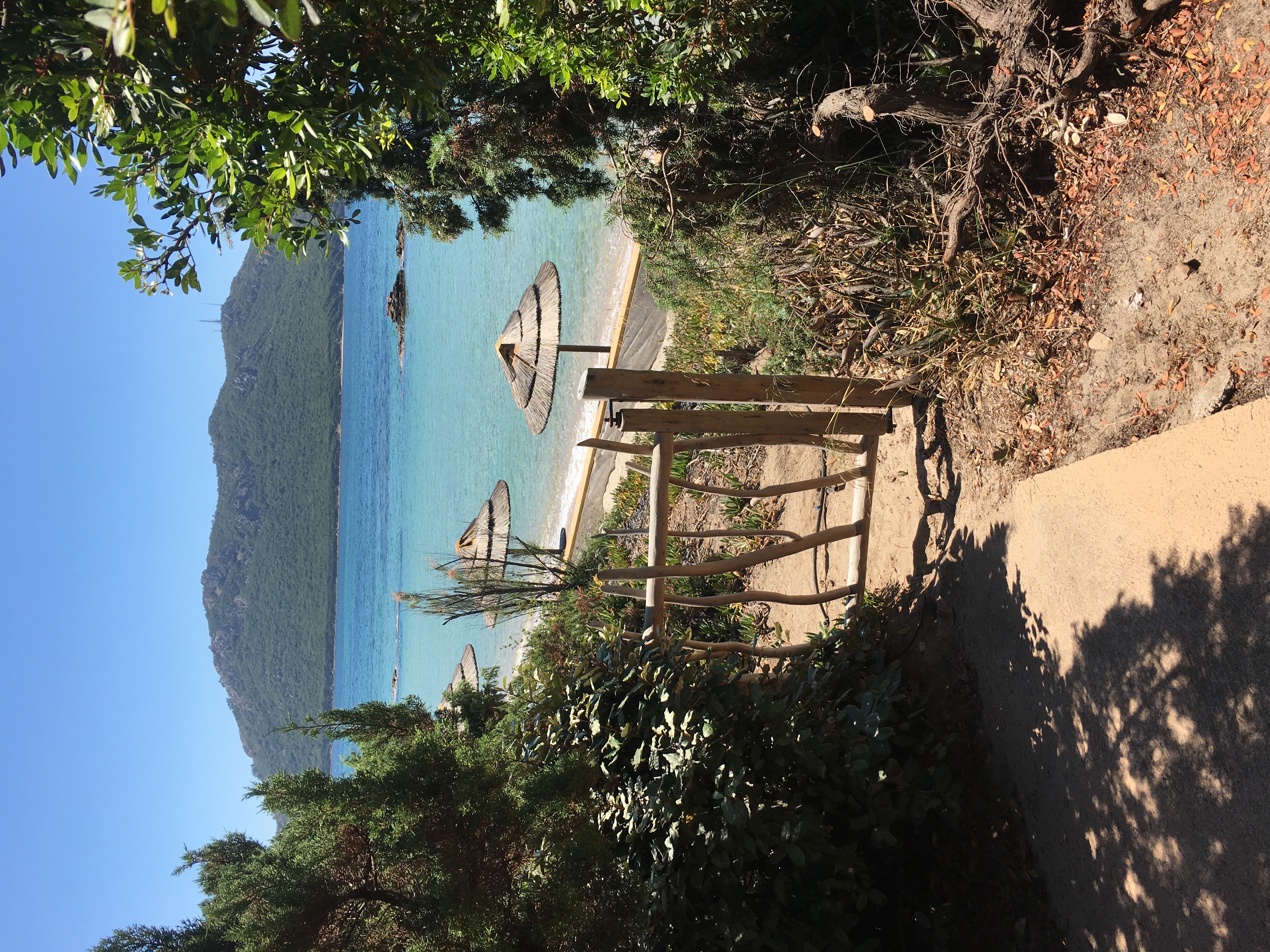 This is a live, interactive, hands-on cooking class held online via Zoom. See our registration policies here. 
The island of Corsica, located in the Mediterranean Sea, is often referred to as "The Island of Beauty" and for good reason! Corsica reveals a resilient and dramatically beautiful island rich in tradition. Perhaps you know Corsica as the birthplace of Napoleon, and though it is a part of France, this island has long stood apart from the mainland with its own blend of traditions steeped in both French and Italian influences. It is home to some of the best charcuterie in the world as well as olive oil, honey, wine and cheese; Corsica has many culinary gems!
Join our resident French cuisine instructor Zoé McLaughlin and discover the food that sets this island of beauty apart from the rest of France!
MENU
Kir Cocktail—Dry White Wine with Crème de Cassis & a Lemon Twist
Sheep's Milk Cheese Toasts with Prosciutto & Honey
Roast Pork with Peppers & Salsa Verde Sauce
Vegetable Tian of Eggplant, Tomatoes, Potatoes, Zucchini, Onions, Garlic, Thyme & Oregano
The Equipment and Ingredient List for this class can be found here; please check before buying a ticket.
This menu contains the following common allergens: Tree Nuts, Dairy, Wheat. If you have allergies or dietary restrictions that concern your ability to cook along, please e-mail info@18reasons.org before purchasing a ticket.
---
If you're new to 18 Reasons Online, please read this guide: How to Take an Online Class at 18 Reasons. Five calendar days before class, 18 Reasons may decide to cancel this class if not enough tickets are sold. We will notify registrants by email about cancellations.
---
Zoé McLaughlin was born in Paris and raised in San Francisco. She graduated from Le Cordon Bleu in Paris and worked in restaurants in France while she wrote and published her first cookbook – a collection of family recipes influenced by her multicultural upbringing.  She now lives in San Francisco, where she works in the non-profit culinary world and hosts online cooking demonstrations.  She has a passion for bringing together the diverse flavors and culinary traditions of the Bay Area with the time tested techniques of classical French cooking.
Photo courtesy of Zoé McLaughlin