Seafood 101: Pan-Seared Salmon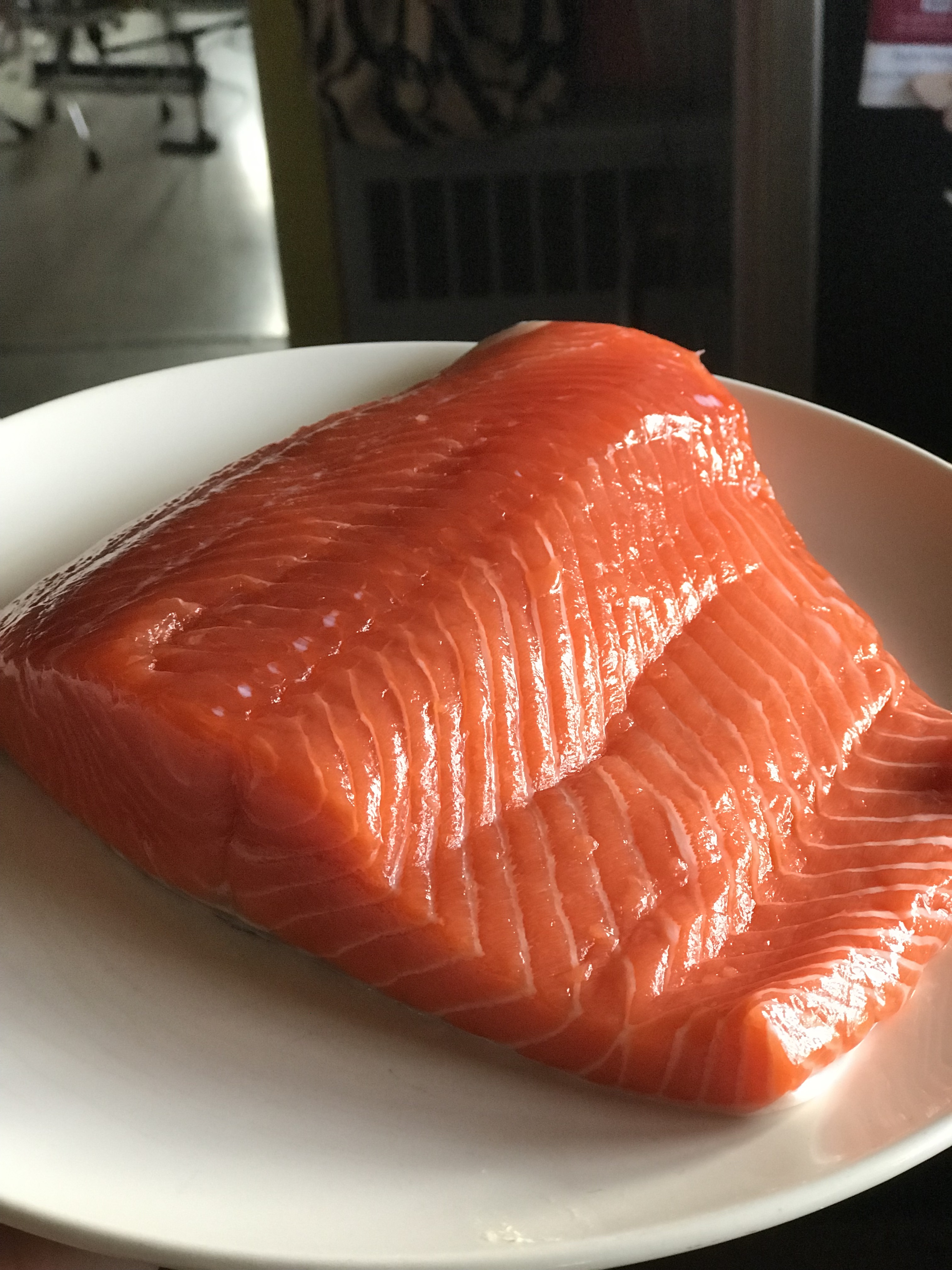 This is a live, interactive, hands-on cooking class held online via Zoom. See our event policies at the bottom of this webpage.
Fish can be an intimidating ingredient to work with, but when prepared well, there are few things that are more satisfying.
Join Gracie in a three class journey to master the art of cooking fresh fish. This first class will be focused on the fundamental technique of pan-searing. Perfectly pan-seared salmon has crispy skin, good caramelization, and a moist and tender center. Served with lentils, salsa verde, and harissa yogurt sauce, this meal will likely become a staple dinner in your home because it is nutritious, so easy to make and so very satisfying! 
Stay tuned for more editions of Seafood 101 to be added to our calendar!
MENU
Perfectly Pan-Seared Salmon 
Beluga Lentils with Caramelized Shallots 
Fresh Herb Salsa Verde
Harissa Yogurt Sauce
Equipment and Ingredient List for this class can be found here; please review before buying a ticket.
This menu contains the following common allergens: Fish, Dairy. If you have allergies or dietary restrictions that concern your ability to cook along, please e-mail info@18reasons.org before purchasing a ticket.
---
If you're new to 18 Reasons Online, please read this guide: How to Take an Online Class at 18 Reasons. Five calendar days before class, 18 Reasons may decide to cancel this class if not enough tickets are sold. We will notify registrants by email about cancellations.
---
Gracie Schatz has been in the food industry for 13 years. She began her career as a baker and private chef in Eugene, Oregon. She moved to Italy to learn about farming pigs, making cheese, tending bees, and Tuscan cooking. After tasting Italian prosciutto, she became a pork fanatic which led to her to the Fatted Calf in San Francisco and eventually managed Avedano's in Bernal Heights. Her desire to partake in the full cycle of meat consumption lead her to the Sierra Foothills where she raised, slaughtered, and cured her own heritage pigs. She returned to the Bay Area to cook at Molina and Cala restaurants where she became an adept fish butcher and learned to cook in a wood-fired oven. All the while Gracie and her business partner, Alana Eckhart have run a successful pop-up restaurant, Bread and Bones Supper. Today, Gracie lives in Eugene, Oregon where she has started Heart of Willamette Cooking School, inspired by her time teaching at 18 Reasons. 
Photo credit: Gracie Schatz