Greek Pies and Homemade Phyllo 101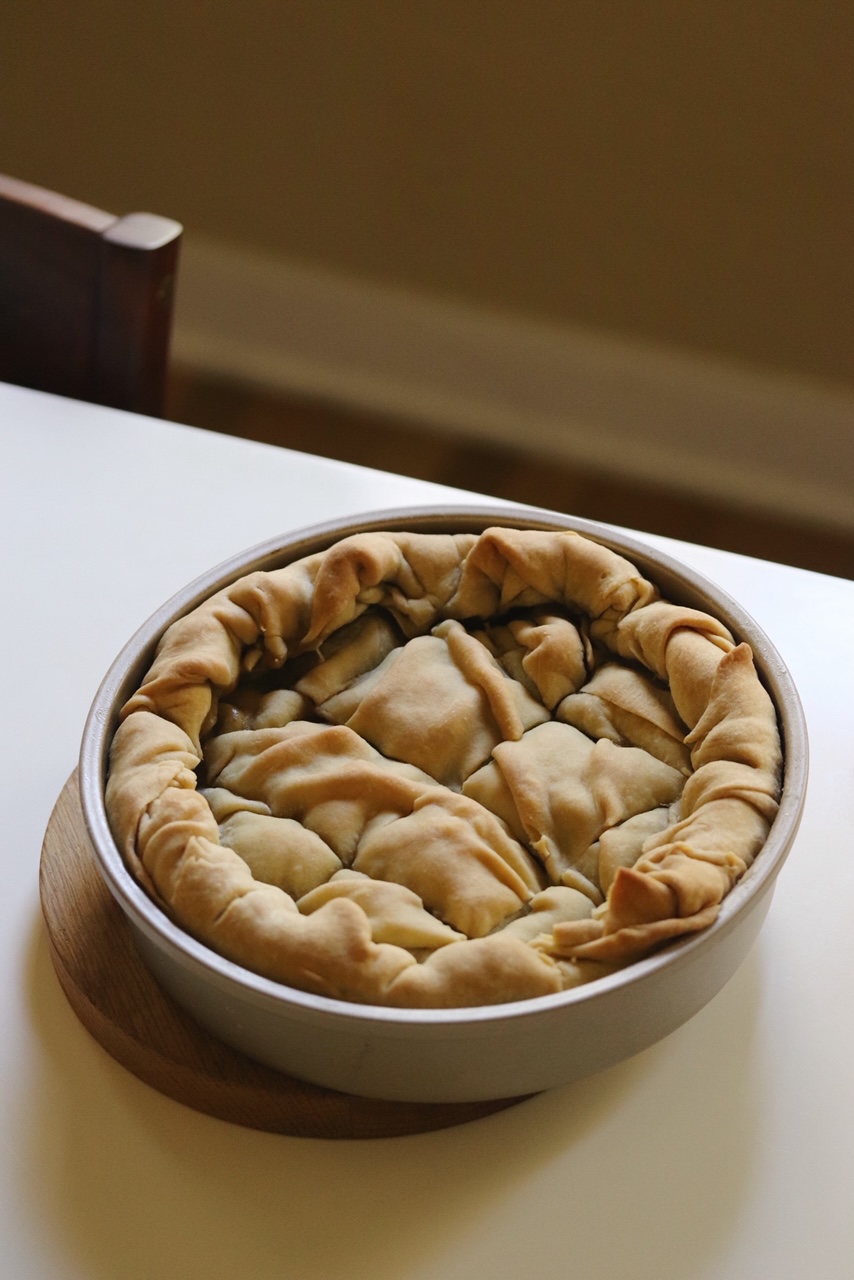 This is a live, interactive, hands-on cooking class held online via Zoom. See our event policies at the bottom of this webpage.
Does the idea of making your own spanakopita with homemade phyllo dough feel out of reach? Sharon is here to say you can do it! After learning the techniques of making phyllo dough at home, you'll be ready to master savory Greek pies of all shapes and combinations of seasonal vegetable fillings. Join us to learn a technique that will last a lifetime!
MENU
Spanakopita with homemade phyllo* (*can be adapted for vegans)
Equipment and Ingredient List for the class found here; check before buying a ticket.
This menu contains the following common allergens: Egg. If you have allergies or dietary restrictions that concern your ability to cook along, please e-mail info@18reasons.org before purchasing a ticket.
---
If you're new to 18 Reasons Online, please read this guide: How to Take an Online Class at 18 Reasons. Five calendar days before class, 18 Reasons may decide to cancel this class if not enough tickets are sold. We will notify registrants by email about cancellations.
---
Sharon Brenner is an immigration lawyer by day, passionate cook/food writer/recipe developer by the other days and nights. Born in San Francisco and raised in the Bay Area, Sharon is based in LA and previously lived in Athens, Greece. Her love of good food and regular travels to Greece since 2011 inspired her to dive into the depths of Greek cuisine. Sharon's primary inspirations come from Middle Eastern, Mediterranean and Californian cuisines, with a focus on cooking intuitively and creatively. She is the author of the website 'Records in the Den'.
Photo credit: Sharon Brenner