Flavors of Sweden: St. Lucia with Saffron Buns and Glögg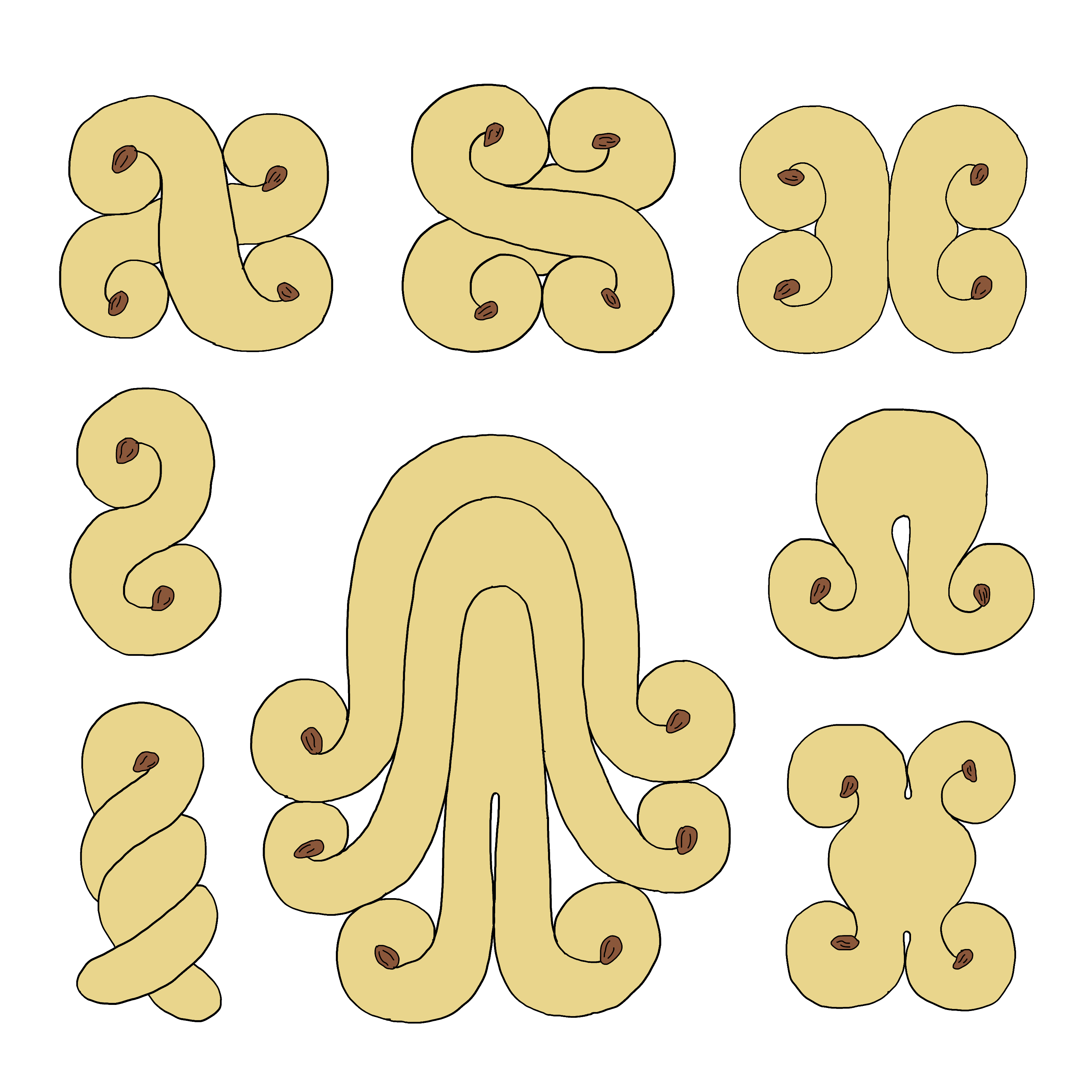 This is a live, interactive, hands-on cooking class held online via Zoom. See our event policies at the bottom of this webpage.
With Johanna at your side, you'll travel to Sweden through this class to celebrate St. Lucia Day on December 13. The St. Lucia celebration has religious roots, but today it's more a celebration of light, where a light crowned Lucia and her maids (each carrying a candle), with a walk in procession and singing traditional songs. On this day, it's traditional to get cozy with lussekatter (Lucia cats) and glögg (Swedish mulled wine). These simple saffron flavored buns decorated with raisins are one of the most iconic pastries of Sweden. Traditionally, they are only baked in the month of December and shaped into the classic "S" shape, but you can shape them in any way you like (and with the recipe, make them any time in the comfort of your home!).
In class, you will learn how to form these buns into several different shapes as well as learn how to braid the dough into a festive bread filled with almond paste. To accompany your buns, you'll make glögg, spiced with warming spices that will fill your home with a perfect holiday aroma. Saffron buns and glögg are a perfect combination, especially after a long walk on a cold wintery day.
MENU
Glögg - Swedish Mulled Wine
Classic Saffron Buns 
Saffron Braided Bread with Almond Paste
 
Equipment and Ingredient List for the class found here; check before buying a ticket.
This menu contains the following common allergens: Egg, Tree Nuts, Dairy, Wheat, alcohol (can be substituted).  If you have allergies or dietary restrictions that concern your ability to cook along, please e-mail info@18reasons.org before purchasing a ticket.
---
If you're new to 18 Reasons Online, please read this guide: How to Take an Online Class at 18 Reasons. Five calendar days before class, 18 Reasons may decide to cancel this class if not enough tickets are sold. We will notify registrants by email about cancellations.
---
Johanna Kindvall is a Swedish cook and food illustrator based in Brooklyn. She is the author & illustrator of Smörgåsbord: The Art of Swedish Breads and Savory Treats (Ten Speed Press, 2017) and co-author of Fika: The Art of the Swedish Coffee Break (Ten Speed Press, 2015). In 2005, she created her illustrated cooking blog, Kokblog where she shares illustrated recipes of the things she cooks at home. Johanna loves sharing the flavors of Scandinavian food traditions and for the last few years she teaches baking and cooking at places like Archestratus in Brooklyn and COOK in Philadelphia.
Her illustrated work has been featured in various books and magazines all over the world. If she is not drawing, she is in the kitchen baking.
Photo credit: Johanna Kindvall