Home Cheesemaking: Ricotta, Crostini, and Wine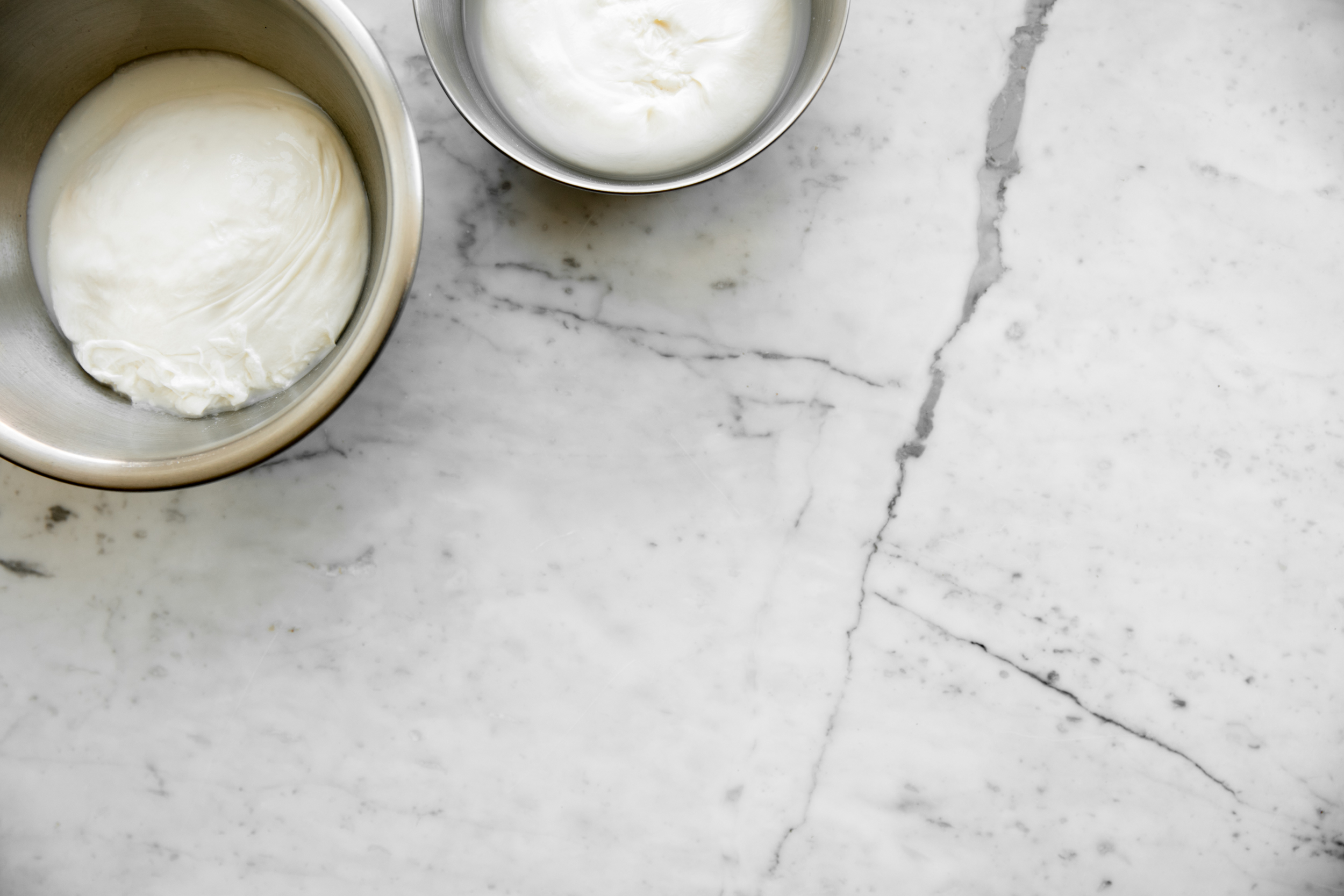 This is a live, interactive, hands-on cooking class held online via Zoom. See our event policies at the bottom of this webpage.
In this class, cheesemaking teacher Kirstin Jackson will teach you how to make your own whole cow's milk ricotta, and two, easy, and charming crostini appetizers with your cheese. Then you'll pair it all to wine. We'll kick off the Sunday class with a breezy cheesemaking science lesson before making the best ricotta you've ever had from scratch. Then we'll transform the cheese you just made into two brunch-worthy crostini creations, and finish by talking ricotta and wine pairing over our crostini. A week before the class you'll receive a shopping list and wine suggestions. 
MENU
Whole milk ricotta
Ricotta crostini, persimmon, and prosciutto 
Ricotta, rustic olive tapenade and arugula crostini
For full equipment and ingredient list, click here.
No specialized cheesemaking equipment is needed for this class, but you will need the following to make ricotta:
1 6 quart or bigger stainless steel, glass, or enamel pot. Your pot can not be aluminum when making cheese.
A strainer to catch the ricotta curds. If your strainer has tiny holes, you do not need cheesecloth. If your strainer has larger holes (like a pasta colander), grab a cheesecloth at a store. Any cheesecloth type is fine! I'll tell you how to use it in class.
This menu contains the following common allergens: Dairy, Wheat (you can choose GF bread). If you have allergies or dietary restrictions that concern your ability to cook along, please e-mail info@18reasons.org before purchasing a ticket.
---
If you're new to 18 Reasons Online, please read this guide: How to Take an Online Class at 18 Reasons. Five calendar days before class, 18 Reasons may decide to cancel this class if not enough tickets are sold. We will notify registrants by email about cancellations.
---
Author of It's Not You, it's Brie: Unwrapping America's Unique Culture of Cheese, Kirstin Jackson is a cheesemaking teacher, wine and cheese educator, and writer. She loves teaching people how to make ricotta and creamy burrata pillows as much as she adores pairing her new favorite local cheese with wine. She blames her parents who took her on trips to the California dairy country at a very young age for feeding her current obsession.