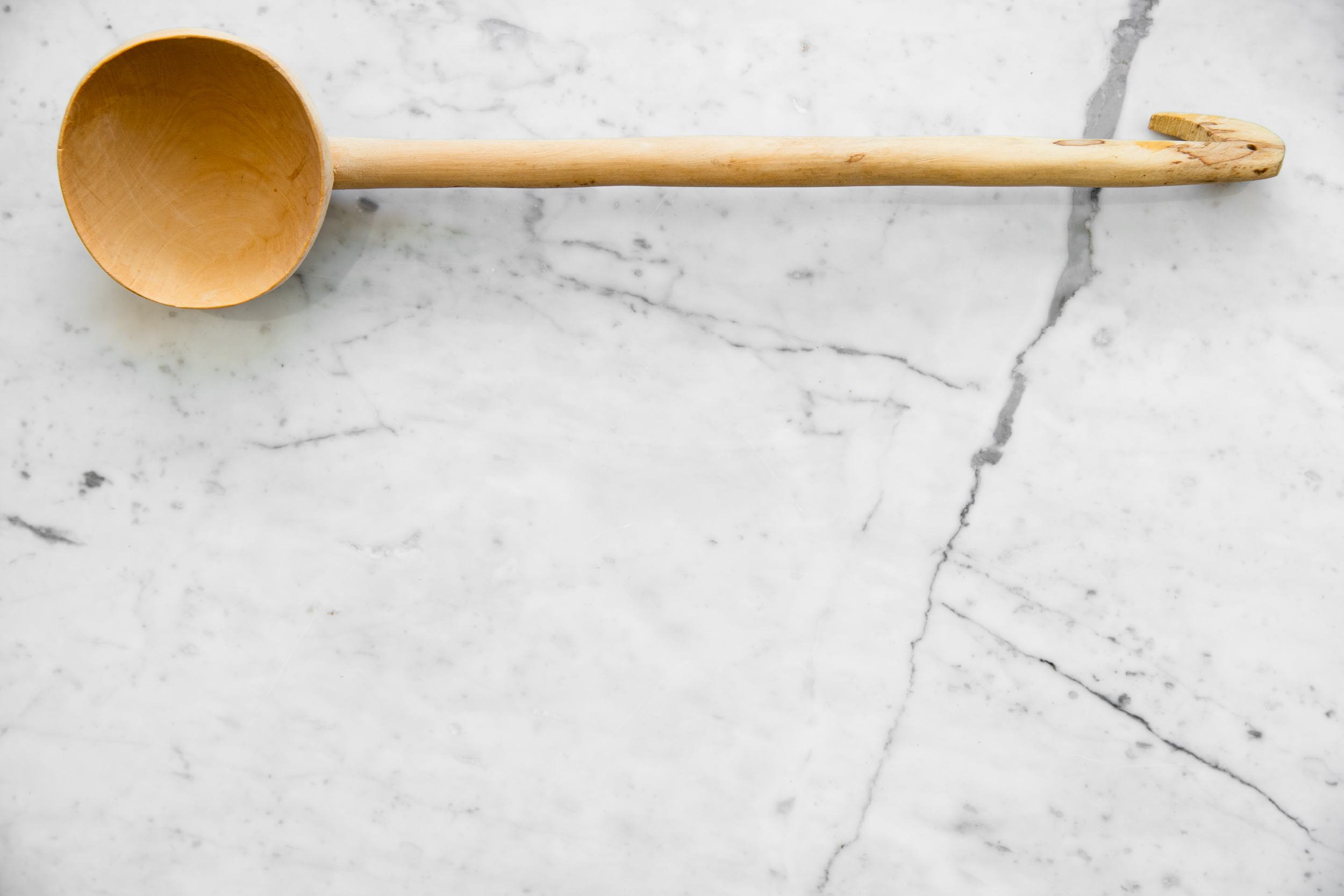 This is a live, interactive, hands-on cooking class held online via Zoom. See our event policies at the bottom of this webpage.
When asked to describe Korean cuisine many Westerners invariably think of fiery kimchi and savory barbecue. Generally, the dishes are very intense and stimulating. However, there is another long-withstanding niche cuisine in Korea that is neither of these things; yet, it is equally delicious. Temple food is nourishing. It should satisfy and rejuvenate but not strongly affect the balance of the mind. The ingredients are seasonal, simple, and wholesome and the resulting dishes are light and clean-tasting. Marie lived in South Korea for 4 years and loves sharing this lesser known aspect of Korean cuisine with others. Please join us as she teaches you how to prepare a thoughtful and replenishing meal and maybe a story or two from her temple stays.
MENU
Seaweed Soup/ Mi-yeok guk/미역국
Mung Bean + Kimchi Pancakes with Dipping Sauce/김치 빈대떡
Mushroom Japchae/  버섯 잡채
*Class is vegan and can be easily made gluten free if using wheat-free tamari
Equipment and Ingredient List for the class found here; check before buying a ticket.
This menu contains the following common allergens: Soy. If you have allergies or dietary restrictions that concern your ability to cook along, please e-mail info@18reasons.org before purchasing a ticket.
---
If you're new to 18 Reasons Online, please read this guide: How to Take an Online Class at 18 Reasons. Five calendar days before class, 18 Reasons may decide to cancel this class if not enough tickets are sold. We will notify registrants by email about cancellations.
---
Marie Brennan graduated from the University of Wisconsin with a degree in Dietetics. An avid traveler, she has explored her love of food while on the road. Marie's travels have taken her to study cheese-making in Tasmania, raw food in Western Australia, tea and fermented foods in the mountains of Korea, Ayurvedic cuisine and herbology in Kerala and the kitchens of numerous meditation centers around the world. She moved back to the USA to attend a holistic culinary arts school in Berkeley, where she also worked and taught at for several years. Marie presently lives in the Bay Area and works as an educator, private chef and is the Culinary Creative Director for Café Umami. You can find her at www.hedonistinmoderation.com and follow her IG @hedonistinmoderation