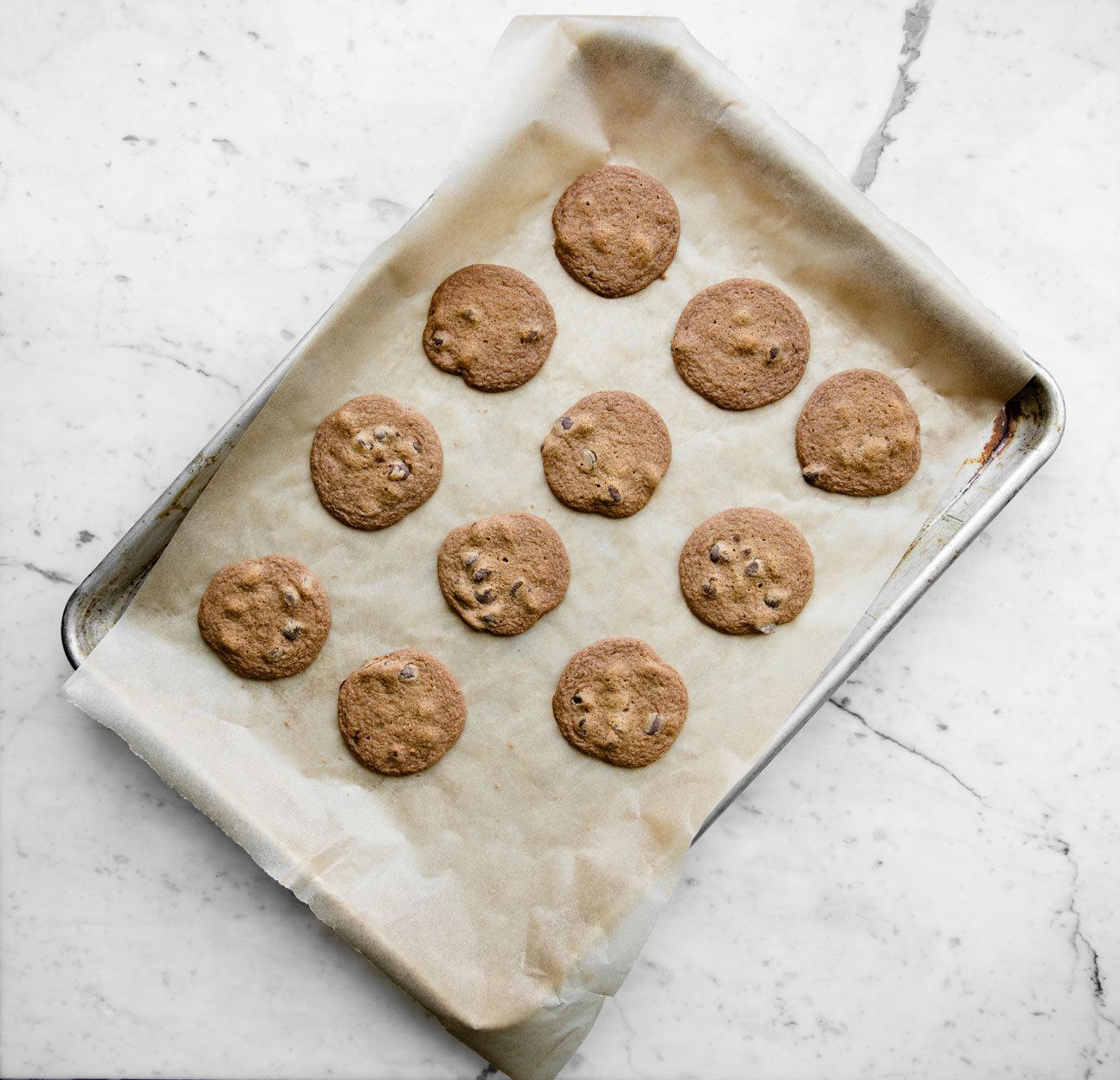 This is a live, hands-on cooking class held online via Zoom. This is an interactive experience; if online learning is new to you, please read this guide on How to Take an Online Class at 18 Reasons.
Registered students should take at least 30 min before class begins to do the following: download and set up Zoom, test audio and video, wash and prep ingredients, and bring out equipment in the kitchen, per the list linked below. 18 Reasons staff will e-mail registrants one message containing class recipes and a Zoom meeting link; check your junk/spam/event folder in case you do not see the e-mail. Search for any email from 18 Reasons, looking for a subject line containing the full title of the class. 
Give yourself a mid-week escape with a nostalgic summer treat! Gracie will teach you how to bake two cookies: chocolate chip and cardamom snickerdoodle. If you were looking for an excuse to buy an extra pint or two in your next grocery run, this is the ticket! Gracie recommends certain ice cream flavors to mix with the cookies, but we encourage creativity. You will make enough to stock your freezer and treat yourself to exceptional ice cream sandos all summer long! A great class for anyone young at heart!
MENU
Chocolate chip sea salt ice cream sandwich with chocolate dip
Cardamom snickerdoodle ice cream sandwich
Equipment and Ingredient List for the class found here - check before signing up for the class. 
This menu contains the following common allergens: Wheat, Egg, Dairy. If you have allergies or dietary restrictions that concern your ability to cook along, please e-mail info@18reasons.org before purchasing a ticket.
Gracie Schatz has been in the food industry for 13 years. She began her career as a baker and private chef in Eugene, Oregon. She moved to Italy to learn about farming pigs, making cheese, tending bees, and Tuscan cooking. After tasting Italian prosciutto, she became a pork fanatic which led to her to the Fatted Calf in San Francisco and eventually managed Avedano's in Bernal Heights. Her desire to partake in the full cycle of meat consumption lead her to the Sierra Foothills where she raised, slaughtered, and cured her own heritage pigs. She returned to the Bay Area to cook at Molina and Cala restaurants where she became an adept fish butcher and learned to cook in a wood-fired oven. All the while Gracie and her business partner, Alana Eckhart have run a successful pop-up restaurant, Bread and Bones Supper. Today, Gracie lives in Eugene, Oregon where she has started Heart of Willamette Cooking School, inspired by her time teaching at 18 Reasons.