ONLINE Class: Modern Sauces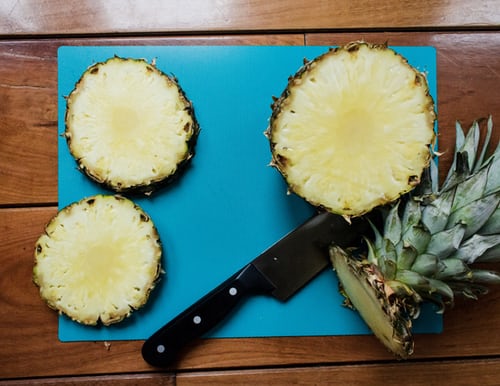 Where:
ZOOM video livestream PST
United States
This is a live, hands-on cooking class held online via Zoom. Guest list is limited to 12 students to create an interactive, dynamic experience. The Instructor will be assisted by a remote Event Lead who will facilitate conversation during class and ensure all students are attended to. We encourage students to have all the ingredients and equipment set up before the class begins to prepare for cooking during the class. We will be recording the class and we hope to make the recording available to students after an editing process to protect the privacy of our students' homes
The old French culinary sauces have their place, but if it is a weekday and you need a delicious dinner there are an assortment of modern alternatives: faster, lighter, and just as tasty.  These modern sauces are vegan friendly, too, with not an ounce of butter or cream used!  No need to stay in France for culinary inspiration; our contemporary approach will skip madly around the globe. Even better, these sauces keep well in the fridge, and so can return later in the week to light up future meals!
MENU
Pineapple Mojo with Roasted Chicken Thighs or Grilled Tofu
Oven Roasted Vegetables in Chimmichurri
Couscous
Muhammara –a delicious walnut and roasted pepper sauce; save for later in the week to toss with pasta or dip lucky pita chips into!
Equipment and Shopping List for the class, click here  - check before signing up for the class! 
This menu contains the following common allergens: dairy, wheat. Let us know if you're allergic to anything by sending us a note at info@18reasons.org before purchasing a ticket.
Born in the Haight Ashbury neighborhood of San Francisco, Mike Weller grew up in suburbs of San Jose, where he discovered cooking as his first profession and lifetime passion. After wandering through typical teenage jobs at pizza joints and ice cream parlors, Mike's first "restaurant" job was with Sambo's Coffee Shops, slinging hash and cooking eggs for the bar rush and Sunday breakfast crowds.  He moved on to help open several restaurants, attend the California Culinary Academy, and study under European chefs with Michelin backgrounds. Later, Mike served as an executive chef for catering companies, wineries and country clubs.  When his son was born, Mike transitioned his career into teaching, returning to the CCA where he eventually became the Executive Chef and Director of Academics.  Having taught for Le Cordon Bleu North America in both online and brick and mortar schools, Mike is thrilled to return to teaching in a neighborhood-based community.  When he is not teaching he tends to his backyard garden, helps his wife to can and preserve food, and loves to cook for his friends and family.
Photo by Louis Hansel @shotsoflouis on Unsplash