Flavors of the French Mediterranean - In Person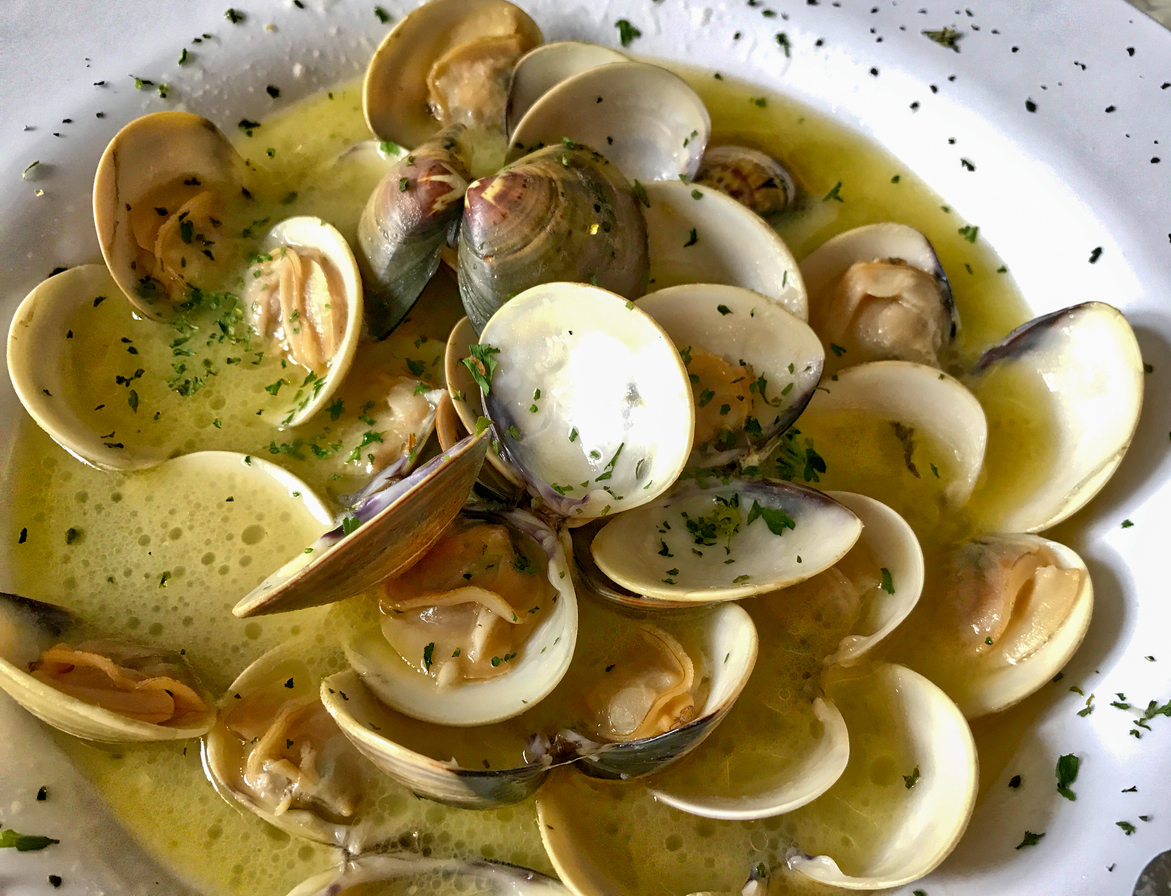 A hands-on in-person cooking class culminating in a dinner served with wine and beer. This class is limited to 12 students. Review our registration and cancellation policies here. Masks are REQUIRED for this class.
The French Mediterranean coastline offers golden beaches, breathtaking views, and remarkably fresh seafood. For vacationers and locals alike, summertime brings vibrant seasonal dishes. Pull up a chair at a seaside restaurant, and enjoy all that the brilliantly blue Mediterranean Sea has to offer. 
Begin meze-style with a variety of dishes to share. First, a platter of smoky eggplant salad with tomatoes, fresh oregano, briny capers and fruity extra virgin olive oil. Besides it, a dish of tarama - a whipped pink-hued dip made from fish roe. On a neighboring plate, a crisp pissaladière hot from the oven; this is a traditional French 'pizza' from the coastal city of Nice. The crust is topped with sweet caramelized onions, briny Mediterranean anchovies, and Provençal olives. 
As our main dish: a final fruit de mer - fruit of the sea: steamed clams served in a rich broth with sweet summer corn.
Imagine a warm salty breeze as we make a summer Mediterranean holiday from our San Francisco classroom!
MENU
Roasted Eggplant Salad with Tomatoes, Capers, Fresh Oregano, Parsley, Garlic & Fruity Extra Virgin Olive Oil
Tarama—Salty Fish Roe whipped with Bread, Lemon Juice & Extra Virgin Olive Oil
Pissaladière—Sweet Caramelized Onions, Briny Anchovies & Olives Top this French "Pizza"
Steamed Clams in a Rich Broth with Summer Corn
This menu contains the following common allergens: Fish, Shellfish, Egg, Dairy, Wheat. If you have allergies or dietary restrictions that concern your ability to cook along, please e-mail info@18reasons.org before purchasing a ticket.
Let's Cook Together! 
Zoé McLaughlin was born in Paris and raised in San Francisco. She graduated from Le Cordon Bleu in Paris and worked in restaurants in France while she wrote and published her first cookbook – a collection of family recipes influenced by her multicultural upbringing. She now lives in San Francisco, where she works in the non-profit culinary world and hosts online cooking demonstrations. She has a passion for bringing together the diverse flavors and culinary traditions of the Bay Area with the time tested techniques of classical French cooking.
Photo courtesy of Zoe McLaughlin