Dim Sum: Beyond Dumplings - In Person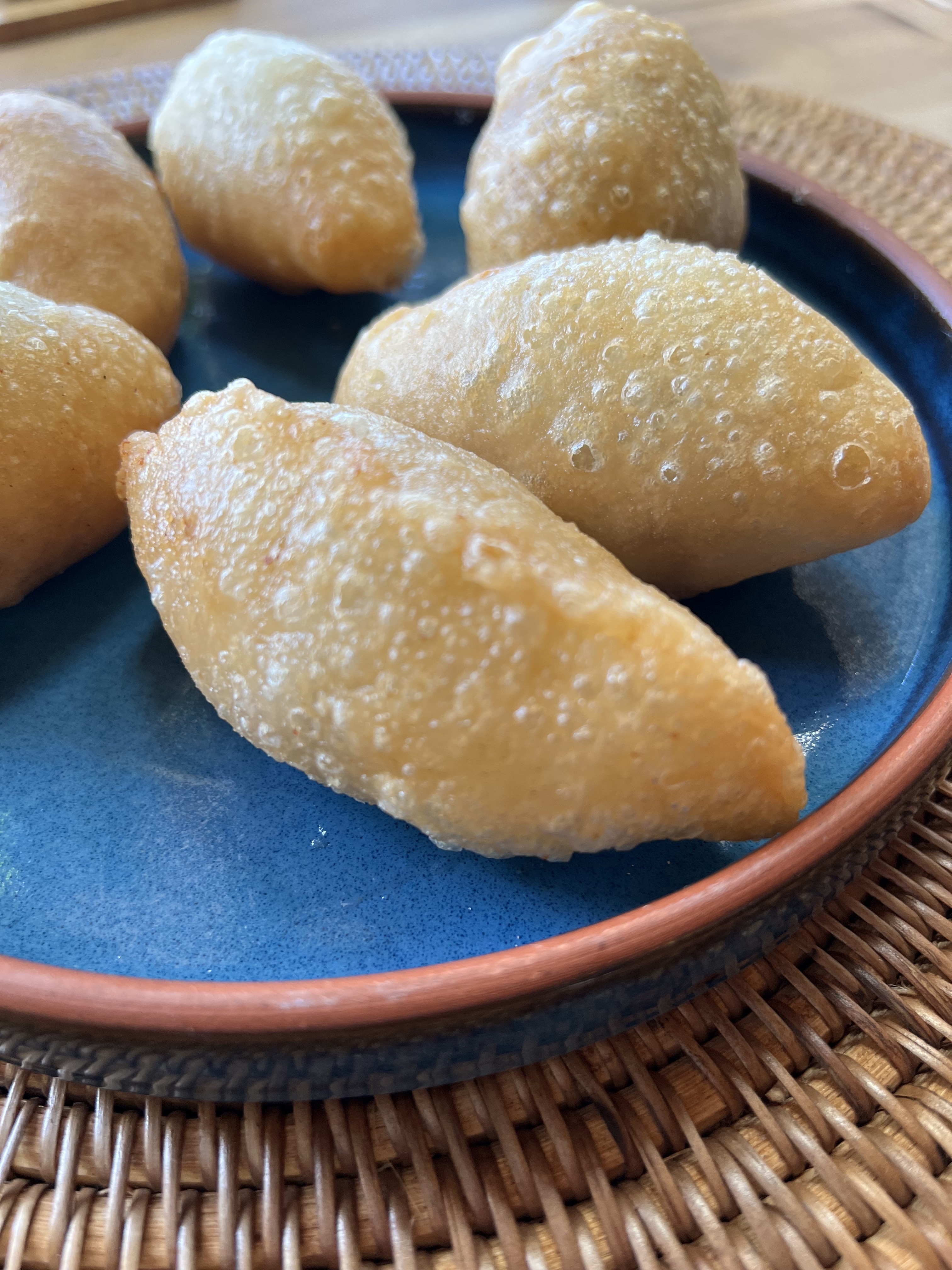 A hands-on in-person cooking class culminating in a dinner served with wine and beer. This class is limited to 12 students. Review our registration and cancellation policies here. Masks are recommended.
Dim Sum is not all about dumplings. We'll set aside popular dumplings like har gow and shumai, and visit some of the beloved dishes that are important supporting acts to complete a dim sum experience. Some of these dishes lend the textural element to the dim sum meal, like sinking your teeth into the crispy, sweet and chewy skin of the ham sui gok to discover the creamy savory pork filling inside. Forget the skill of tying a cherry stem with your tongue; try the challenge of nibbling all the skin from chicken feet bones! Some dishes contribute a punch of flavor to the dim sum like baby back ribs with douci; it has a deep umami flavor of salted black beans, balanced by ginger and chilies, all tied all together by the unctuous and porky fat of the ribs. Whether you've enjoyed these dishes before, or never stepped into a dim sum parlor before, cook with us and enjoy these dim sum classics with Linda as your guide!
MENU
Yuba and Bamboo Rolls—Fried then Steamed Bean Curd Sheet Rolls filled with Pork, Shrimp, Bamboo Shoots, and Wood Ear Mushrooms 
Ham Sui Gok—Deep Fried Mochi (Sweet Rice Flour) Fritters filled with Pork, Cilantro, and Mushrooms (pictured)
Phoenix Claws—Tender, Fall off the Bone, Braised Chicken Feet with Chilies and Fermented Soybean
Baby Back Ribs with Douci—Steamed Koji-Marinated Pork Ribs with Salted Soy Beans, Ginger and Chilies
Lor Mai Gai—Steamed Sticky Rice with Chicken, Shiitake, and Lap Cheung (Chinese Sausage)
This menu contains the following common allergens: Shellfish, Soy, Wheat. If you have allergies or dietary restrictions that concern your ability to cook along, please e-mail info@18reasons.org before purchasing a ticket.
Let's Cook Together! 
Linda Tay Esposito is a teaching chef whose food represents a tribute and a commitment to the authenticity of the cuisines of the Pacific Rim. For the last 18 years, Linda has shared her passion and knowledge of East and Southeast Asian cuisines in the Bay Area by teaching at many notable cooking schools in the Bay Area. An all around food professional, Linda expanded the distribution for artisan tofu maker, Hodo Soy, and led the development of La Cocina's municipal marketplace, where she uses food as a creative approach to economic development. Linda's specialties include Malaysian cuisine, Chinese cuisine, various Southeast Asian cuisines, and private classes and dinners at 18 Reasons.
Photo credit: Linda Tay Esposito