Hand Pies Around the World - In Person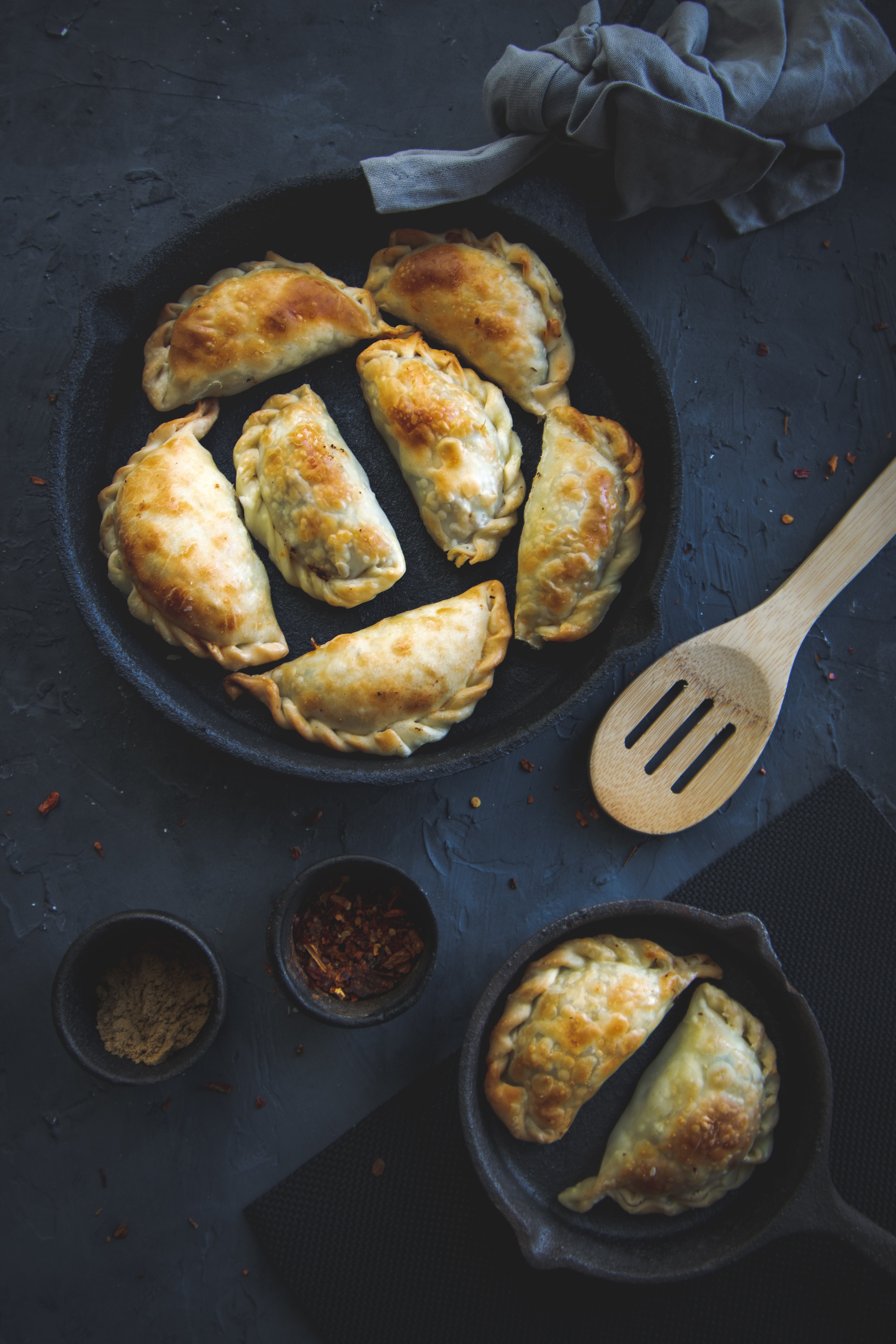 A hands-on in-person cooking class. Alongside the tasting of baked goods, a seasonal salad will be served with wine or beer. Bring a sealable container to bring home leftover slices of the baked goods (in case we don't eat it all!). This class is limited to 12 students. Review our registration and cancellation policies here. Masks are recommended.
There is a reason why almost every culture has a hand pie. As a snack, appetizer or sweet indulgence, the humble hand pie is perfect for a quick breakfast or to take on the go. We'll make tender, flaky dough for crispy turnovers, samosas and empanadas and sweet dough for toaster tarts. We'll make round pies, semi-lunar pies and rectangular pies. We'll fill, crimp, and seal the little pastries. Once you've made these recipes in class, you'll be ready to bake and share homemade hand pies with any flavors and fillings your heart desires! 
MENU
American Toaster Tarts filled with Cinnamon, Jam, or Cream Cheese
French Apple Turnovers with Spiced Cider Glaze
Spanish Empanadas filled with Garlic and Thyme-Roasted Mushrooms
Indian Samosas filled with Potato, Peas, Onion, Fresh Chilis, flavored with Indian Spices and served with Mint-Coriander Chutney.
This menu contains the following common allergens: Egg, Soy, Dairy, Wheat. If you have allergies or dietary restrictions that concern your ability to cook along, please e-mail info@18reasons.org before purchasing a ticket.
Let's Cook Together! 
Jennifer Altman began her culinary journey at age eight, baking and cooking for her family and friends. After a career in science, she followed her passion to become a pastry chef. She loves anything to do with food—cooking, gardening, recipe development, and especially teaching. In a nod to many of her students' baking anxieties, Jennifer demystifies the process by teaching baking fundamentals, allowing her students to return home with the confidence to create their own masterpieces. Jennifer's specialties include baking and desserts.
Photo by Delfina Iacub on Unsplash