The Delicious Economy of the Italian Kitchen: Beans - In Person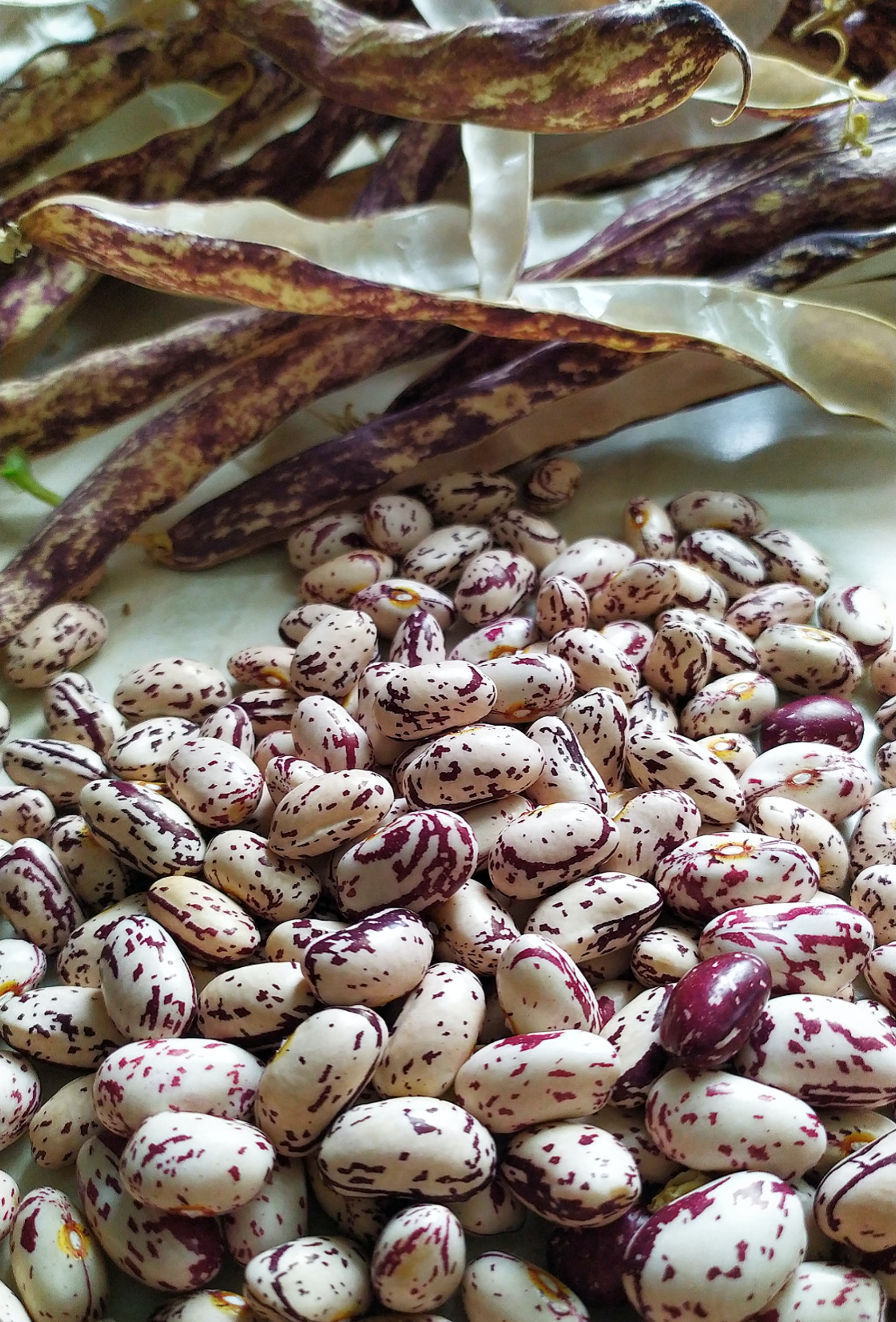 A hands-on in-person cooking class. This class is limited to 12 students. Review our registration and cancellation policies here. Masks are recommended.
With her uniquely Italian flair for keeping the kitchen on budget without sacrificing variety and taste, Viola will lead you through the wonderful world of beans. Learn to cook iwth a mix of dried and canned chickpeas, cannellini, fava, and Borlotti beans - and incorporate bits of flavor from the traditional to the unexpected.
Travel to the central Italian region of Umbria, straight to Viola's hometown kitchen. Learn to make her mother's classic Paste e Fagioli, a hearty pasta and bean soup bursting with flavor. Paste e Ceci Svelta marries chickpeas to pasta in another comforting (and quick!) stew. From the Umbrian capital, Puglia, comes Fave e Foglie, a purée of fava beans with chicory, ricotta, and parmigiano. 
For quick dishes and unexpected flavors, Viola has recipes for you. Pack a quick and delicious protein punch with a five-minute tuna, bean, and red onion salad. Blend cannellini beans, sage, and lemon into a creamy, hummus-like dip. Finally, bring out the flavor of white and purple Borlotti beans by frying them in a homemade tomato sauce. 
MENU
Pasta e fagioli lenta—Slow cooking pasta e fagioli
Pasta e ceci svelta—Quick pasta and chick peas
Fave e foglie—Dried fava beans and dandelions
Crema di cannellini al limone e salvia—Sage and lemon cannellini dip
Insalata di tonno, fagioli e cipolle rosse—Tuna, beans, and red onion salad
Borlotti ripassati al sugo—Borlotti refried in tomato sauce
This menu contains the following common allergens: Fish, Dairy, Wheat. If you have allergies or dietary restrictions that concern your ability to cook along, please e-mail info@18reasons.org before purchasing a ticket.
Let's Cook Together! 
Viola Buitoni, chef instructor and food writer, was born in Rome and raised in Perugia, Italy. With stories and knowledge from six generations, her dishes cross the best of California agriculture with the finest Italian food imports. After moving to the US to attend NYU, Viola started Buitoni & Garretti, a catering kitchen and Italian fine foods shop in New York City. She later moved to San Francisco where she began lecturing and teaching Italian food tradition workshops at the SF Italian Cultural Institute and Italian Consulate. She teaches Italian cooking at 18 Reasons, The Civic Kitchen, and Milk Street year-round, and at the Puglia Culinary Center in the summer. In October of 2021, she will lead an immersive fall foraging workshop in Le Marche. She is a regular contributor to La Cucina Italiana US. She lives in the Mission District with her husband, son and tiny dog.
Photo by Craig Thomas on Unsplash