Indian Celebrations - In Person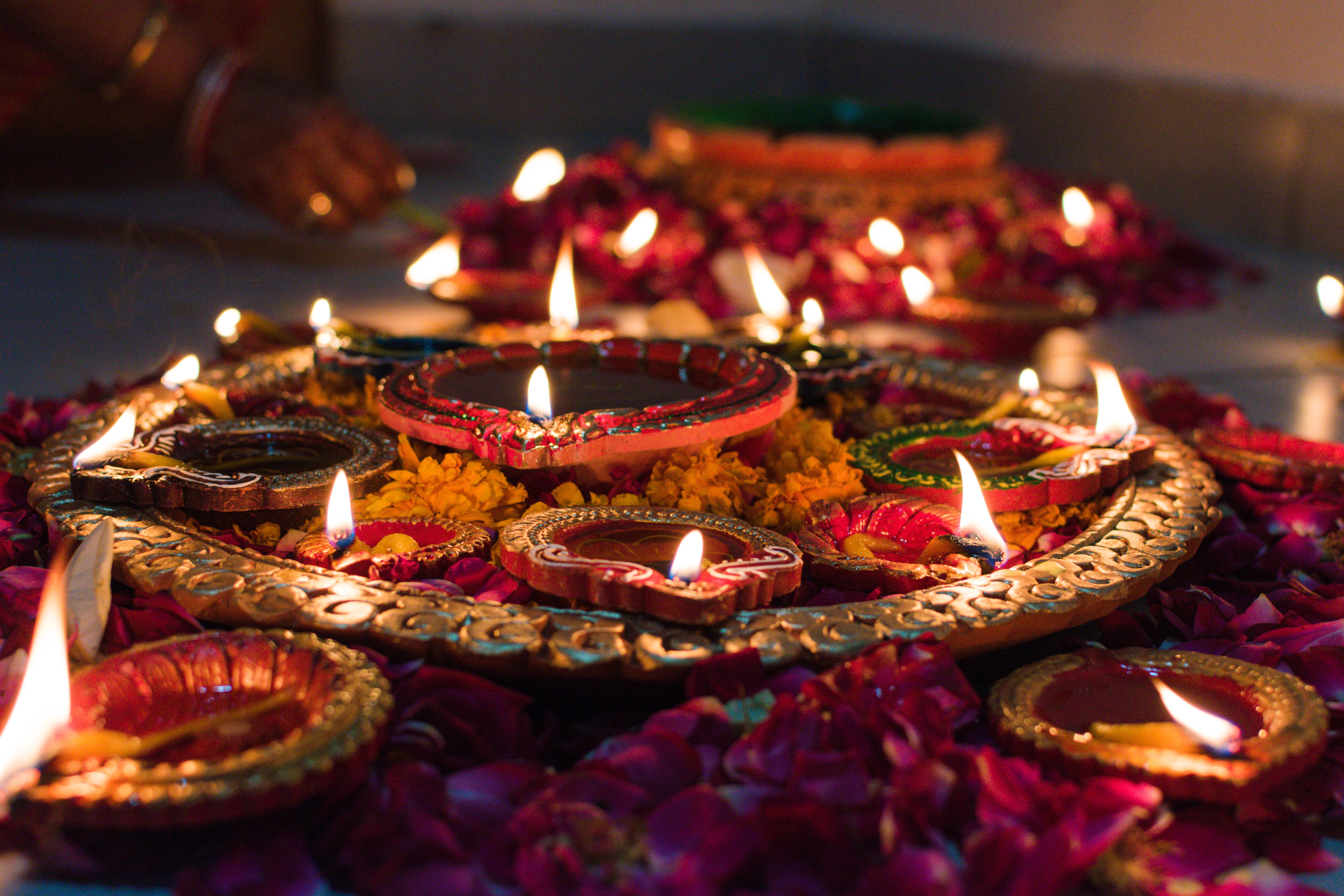 A hands-on in-person cooking class culminating in a dinner served with wine and beer. This class is limited to 10 students. See our registration policies here and our rules for in-person events here.
It's Diwali season! This festival of lights is the biggest holiday in India; it's the season to entertain, indulge, and socialize. A time to enjoy rich, luscious food. And that is what we will be learning in this class! First, we'll cook an elaborate vegetarian curry with paneer and potatoes and nuts in a rich tomato sauce. To feed our omnivores, we'll make a delectable fall-off-the-bone chicken curry in whole spices, which will have you licking your plates. To pair with these rich curries, we will be cooking saffron pulao and a cooling raita. Lastly, will be serving this meal with some pre-made naan. We hope this menu that will inspire you to cook at home for your holiday dinners.
MENU
Malai Kofta—Crumbled paneer, potato, and nuts rolled into balls and dunked in a creamy tomato curry.
Latpata Chicken—Chicken thighs slow cooked with fragrant whole spices,in an onion, garlic, and ginger base.
Saffron Pulao—Fragrant basmati rice cooked with saffron and peas.
Onion Tomato Raita—Yogurt with tomatoes and onions with mint.
This menu contains the following common allergens: Dairy, Tree Nuts. If you have allergies or dietary restrictions that concern your ability to cook along, please e-mail info@18reasons.org before purchasing a ticket.
Let's Cook Together! 
Through her company, Crimson Kitchen, Meghna Agarwal teaches Indian cooking classes, caters parties, runs her private chef business, and occasionally feeds the hungry souls of San Francisco's numerous startups. When asked about her culinary background, Meghna notes with a smile that she comes from a culture that has been focused on food for the past five thousand years! With a heritage of food as the epicenter of most occasions, she is driven to find and replicate the countless traditional tastes of India – from Mumbai's modern restaurants to the street food of tiny villages.
Meghna regularly visits India, where she works with Indian restaurateurs and chefs to keep abreast of their evolving cuisine. Upon return to her San Francisco kitchen, she infuses the latest trends with ancient traditions and techniques to pass along to her students. Meghna can now be found  teaching cooking classes in collaboration with 18 Reasons, San Francisco Cooking School, The Civic Kitchen and her own company Crimson Kitchen. You can find more information on her at www.crimsonkitchen.com or follow her food journey on instagram @crimsonkitchen.
Photo by Udayaditya Barua on Unsplash