Swedish Brunch: Parisare, The Swedish Open Faced Burger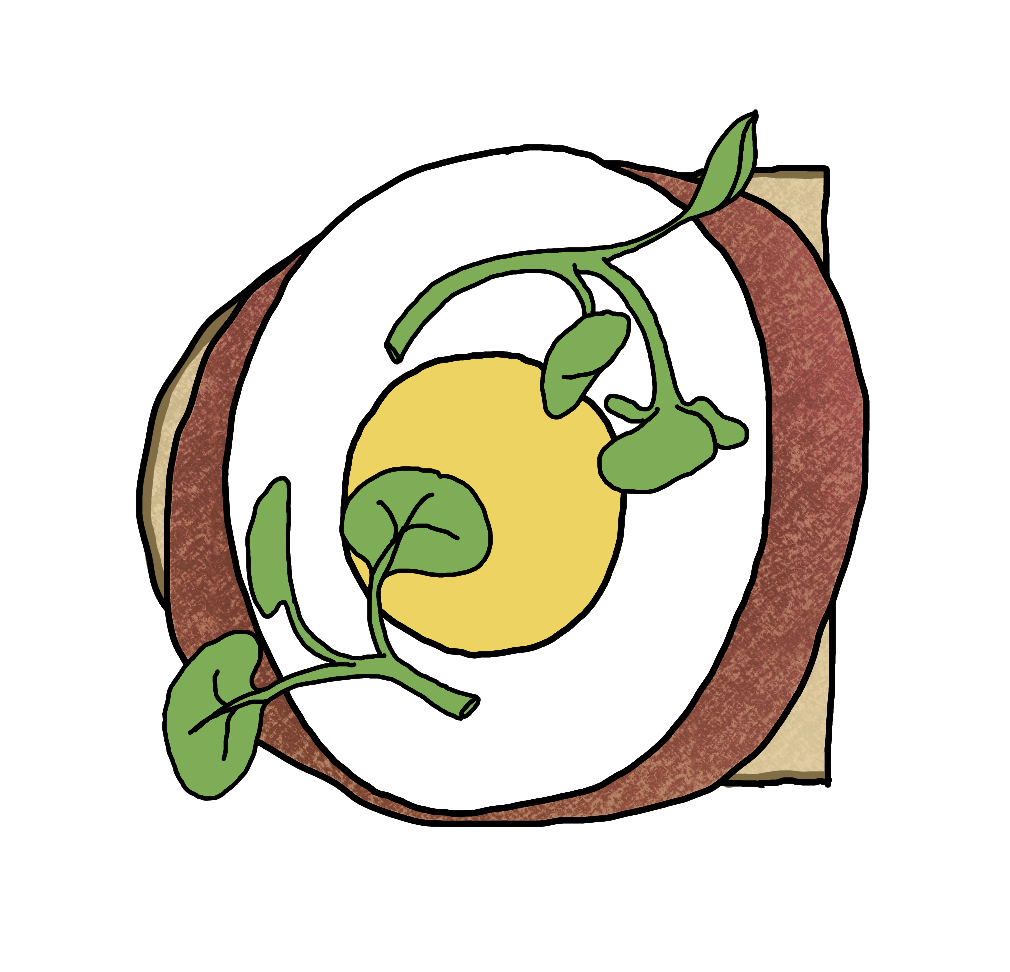 This is a live, interactive, hands-on cooking class held online via Zoom. See our event policies at the bottom of this webpage.
Join Johanna on a Swedish brunch class with Parisare, the open faced burger, and Kladdkaka, a sticky chocolate cake. A Parisare (translated to Parisian) is a Swedish retro classic made with a beef & pickled beet patty, which is fried in butter on a single slice of toasted bread, topped with a sunny side egg. In class, you will make quick pickles and roast root vegetables to complement the burger. Yet, we aren't satisfied with just a burger and sides for brunch. To make it extra special, we will bake Kladdkaka, the simplest chocolate cake that most Swedes know by heart. Traditionally this cake is baked with all-purpose flour but as there is no reason for gluten in this cake, Johanna's version is done with just milled almonds.
MENU
Parisare, The Open-faced Burger: Beef & pickled beet patty on toasted bread, topped with a fried egg
Roasted Root Vegetables with Rosemary
Quick Pickles 
Kladdkaka - Sticky Chocolate Cake with Almonds
Equipment and Ingredient List for the class found here; check before buying a ticket.
This menu contains the following common allergens: Egg, Tree Nuts, Dairy, Wheat (Wheat can be excluded if choosing a gluten free bread). If you have allergies or dietary restrictions that concern your ability to cook along, please e-mail info@18reasons.org before purchasing a ticket.
---
If you're new to 18 Reasons Online, please read this guide: How to Take an Online Class at 18 Reasons. Five calendar days before class, 18 Reasons may decide to cancel this class if not enough tickets are sold. We will notify registrants by email about cancellations.
---
Johanna Kindvall is a Swedish cook and food illustrator based in Brooklyn. She is the author & illustrator of Smörgåsbord: The Art of Swedish Breads and Savory Treats (Ten Speed Press, 2017) and co-author of Fika: The Art of the Swedish Coffee Break (Ten Speed Press, 2015). In 2005, she created her illustrated cooking blog, Kokblog where she shares illustrated recipes of the things she cooks at home. Johanna loves sharing the flavors of Scandinavian food traditions and for the last few years she teaches baking and cooking at places like Archestratus in Brooklyn and COOK in Philadelphia.
Her illustrated work has been featured in various books and magazines all over the world. If she is not drawing, she is in the kitchen baking.
Photo courtesy of Johanna Kindvall