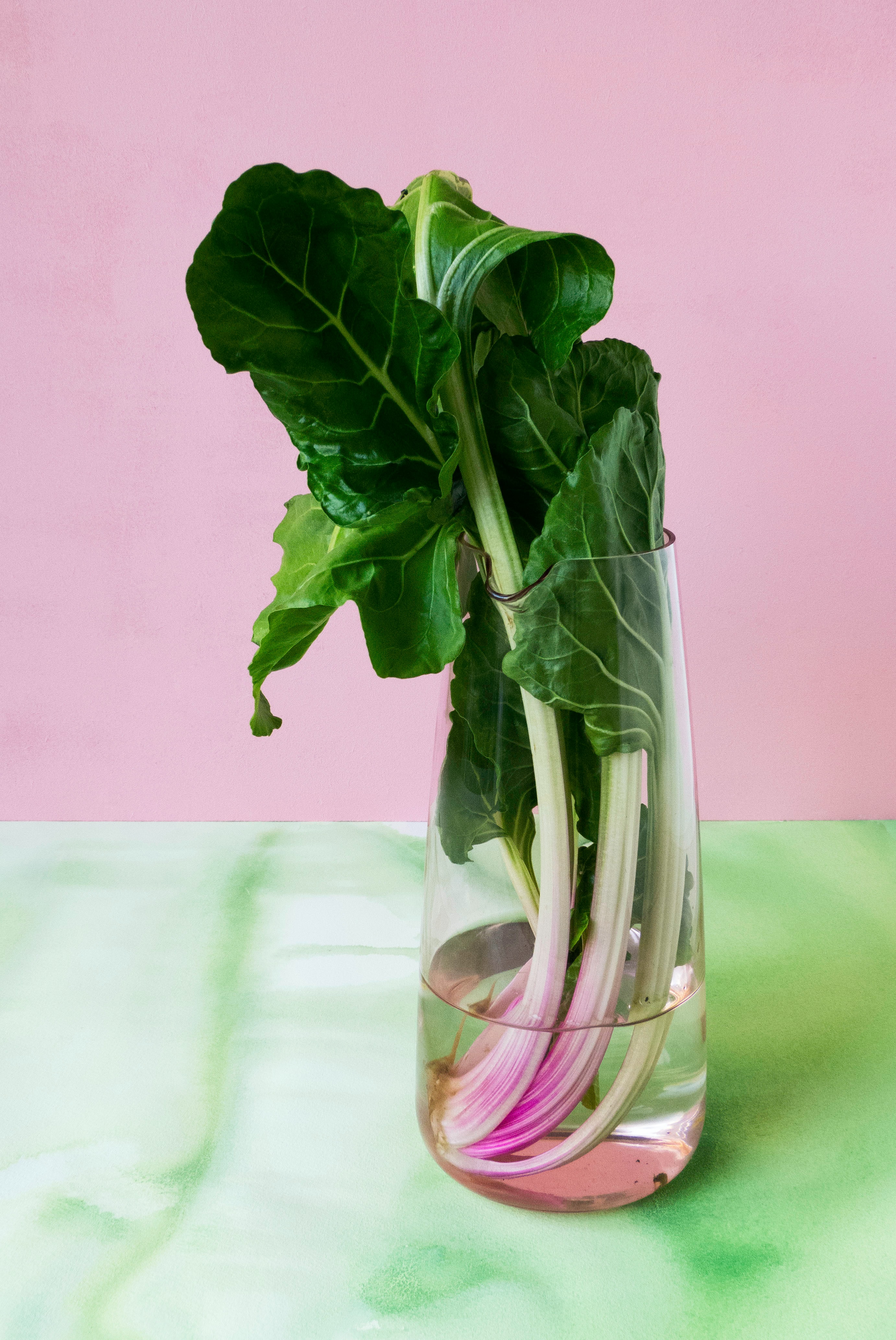 This is a live, hands-on cooking class held online via Zoom. This is an interactive experience; if online learning is new to you, please read this guide on How to Take an Online Class at 18 Reasons.
Registered students should take at least 30 min before class begins to do the following: download and set up Zoom, test audio and video, wash and prep ingredients, and bring out equipment in the kitchen, per the list linked below. 18 Reasons staff will e-mail registrants one message containing class recipes and a Zoom meeting link; check your junk/spam/event folder in case you do not see the e-mail. Search for any email from 18 Reasons, looking for a subject line containing the full title of the class. 
Confession: I love leafy greens. I have them in some form each and every day and my body sighs with pleasure and says, "Thank you." I adore their sleek lines and have put them in vases on my countertop in lieu of flowers. 
On the other hand, leafy greens conjure up thoughts of bitter, unwelcome flavors with a side of virtue for some folks. An unpleasant, occasional chore. There is a better way.
There are simple ways to make these leafy heroes delicious! Join us for this class as we explore 3 different ways to prepare and enjoy 3 common and easy-to-find greens, using pantry staples and a few innovative and unique additions. 
MENU
Lentil & Chard Stew with Maitake Mushrooms and Beer
Massaged Kale Salad with Pomegranate Molasses, Pecans, and Farro
Grilled Romaine with Miso Caesar Dressing + Brazil Nut Parmesan
Equipment and Ingredient List for the class found here - check before signing up for the class. 
This menu is vegan and contains the following common allergens: Soy, Tree Nuts, Wheat. Soy and gluten can be easily omitted: swap out farro for quinoa, wild rice, or brown rice. use ~1/2c of white wine instead of beer, choose a chickpea miso instead of soy miso, and swap out tamari for salt and/or coconut aminos. If you have allergies or dietary restrictions that concern your ability to cook along, please e-mail info@18reasons.org before purchasing a ticket.
Marie Brennan graduated from the University of Wisconsin with a degree in Dietetics. An avid traveler, she has explored her love of food while on the road. Marie's travels have taken her to study cheese-making in Tasmania, raw food in Western Australia, tea and fermented foods in the mountains of Korea, Ayurvedic cuisine and herbology in Kerala and the kitchens of numerous meditation centers around the world. She moved back to the USA to attend a holistic culinary arts school in Berkeley, where she also worked and taught at for several years. Marie presently lives in the Bay Area and works as an educator, private chef and is the Culinary Creative Director for Café Umami. You can find her at www.hedonistinmoderation.com and follow her IG @hedonistinmoderation 
Photo by FOODISM360 on Unsplash