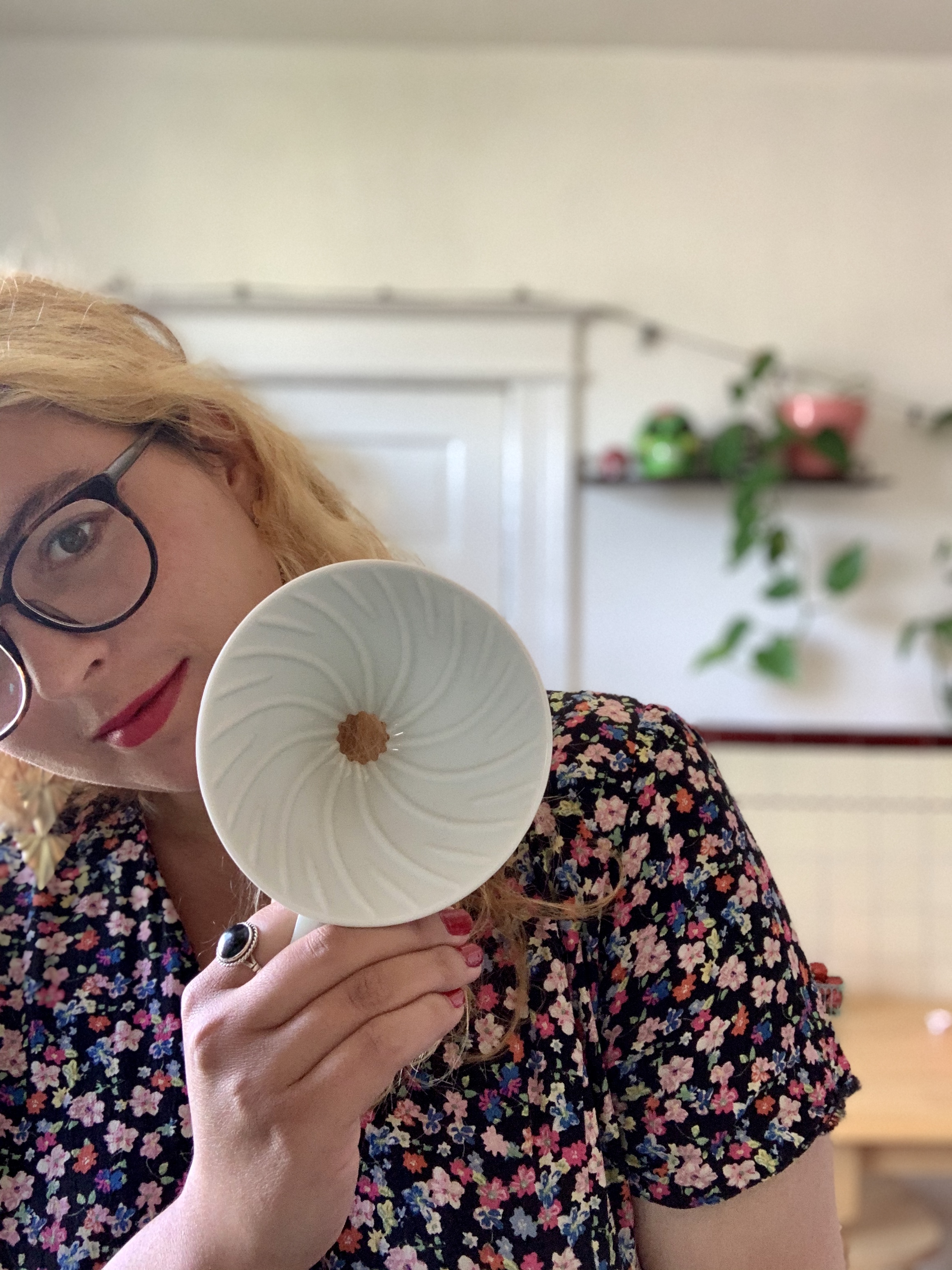 *As of 6/15, registration is closed. Coffee has been sent to registrants and a tracking number has been assigned to your e-mail address.
This is a live, hands-on cooking class held online via Zoom. This is an interactive experience; if online learning is new to you, please read this guide on How to Take an Online Class at 18 Reasons.
Registered students should take at least 30 min before class begins to do the following: download and set up Zoom, test audio and video, prep ingredients, and bring out equipment in the kitchen, per the list linked below. 18 Reasons staff will e-mail registrants one message containing class recipes and a Zoom meeting link; check your junk/spam/event folder in case you do not see the e-mail. Search for any email from 18 Reasons, looking for a subject line containing the full title of the class. 
Kick off your weekend with a perfect pairing of coffee and cookies! We are fans of our friends at Ritual Coffee Roasters. They've been long-time supporters of our work, and we hope to support them during these tough times, too. For the price of a bag of beans, not only will get you coffee shipped to your front door, you'll also get the personal attention of two fantastic educators to get you closer to morning nirvana.
From 18 Reasons, Elise will lead you through her tarragon snickerdoodle recipe. If you haven't had Elise's baked goods, you're in for a treat! She has been feeding 18 Reasons staff and volunteers with her desserts for years, and sells boxes of her confections at our winter craft sale.
While the cookies bake, Daria Whalen from Ritual will show you how to make a great pour over coffee at home. She'll be using a Hario V60 to demonstrate the right pouring technique. The Hario V60 is a perfect way to get complex, bright and sweet flavors from your coffee. Manual brewing allows for better control of the flavors in your coffee, so you're able to experience the nuances of each coffee. Daria will also share troubleshooting techniques when things go wrong. In this interactive class, you'll learn the ins and outs of pour over, as well as get a chance to ask questions from your brewing experiences at home.
If you're a coffee fiend, be sure to check out Ritual's Coffee Subscriptions here.
Important Note about Shipping: Purchasing a ticket will give you access to the Zoom class and one bag of whole coffee beans shipped to your door. Please register by Sunday 6/14 so that we can ship the beans to your house on time. We will use your billing name and address from this ticket purchase to mail you coffee. If you want us to ship to another name and address, please send your preferred shipping name and address to info@18reasons.org by Sunday 6/14.
MENU
Tarragon Snickerdoodles (not able to get tarragon? We'll have options!)
El Trapiche Rayado, a beautifully complex coffee from the Nariño region of Colombia with notes of cola, vanilla, and licorice. 
Before Class: You will need to purchase ingredients and have equipment ready before class. We are only mailing students a bag of whole coffee beans. Equipment and ingredients for the class are listed here!
This menu contains the following common allergens: wheat, dairy, eggs. If you have allergies or dietary restrictions that concern your ability to cook along, please e-mail info@18reasons.org before purchasing a ticket.
Ritual Coffee Roasters has been a pioneer in this delicious shift in coffee consciousness since we opened our doors on Valencia Street in 2005 and started what some call a coffee revolution in San Francisco. Our goal then–and our goal now–is to craft the very best cup of coffee available anywhere. Period. We've learned a lot over the years, but the care and attention we lavish on our process is unchanged, including tasting every coffee several times before it goes out to our coffee bars and into your cup. 
Daria Whalen has been in the coffee industry for over ten years, and has been lucky enough to teach coffee professionals at Ritual since 2013, where she is the Director of Quality Control and Education.
Born and raised in Colorado, Elise Hayashi grew up in a family where knowing how to use a paring knife was more important than riding a bicycle. This sparked her passion for food and cooking at an early age, and she enthusiastically relocated to the Bay Area to study nutrition science at UC Berkeley. Outside of the classroom, Elise helped implement childhood obesity and exercise research, and worked as a pastry assistant to fill her free time with galettes and mousses. She also broadened her experience with food by studying and cooking her way through the Mediterranean diet in Italy, and working on an organic farm in Japan. Now, she is excited to merge her gastronomic backgrounds to share her love of food with the 18 Reasons community. During the rare moments when she is not eating, Elise can be found trying out new sports, playing and listening to live music, or wandering the aisles of grocery stores and farmers' markets.
Photo credit: Ritual Coffee Roasters