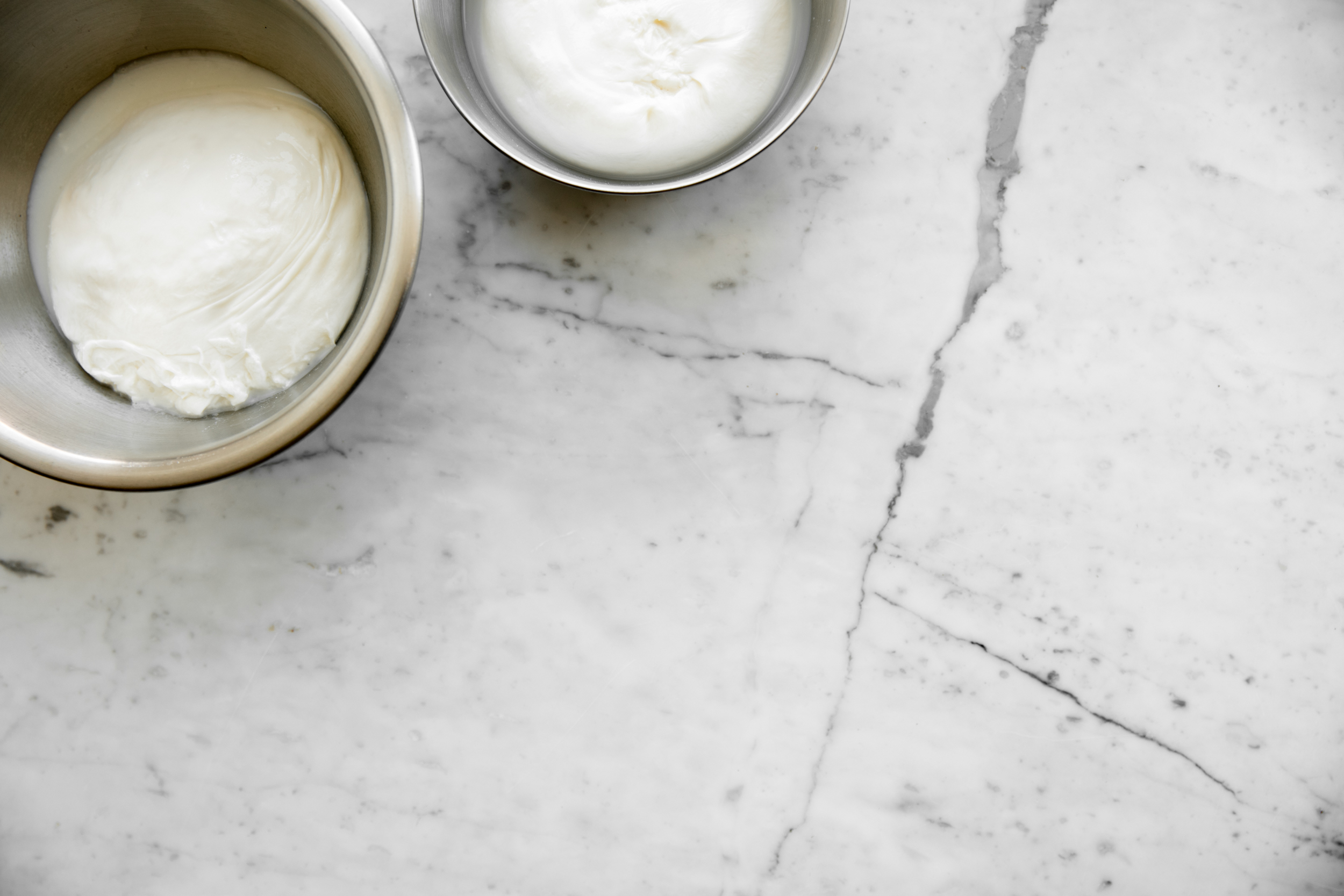 Update 4/3/2020: This is a live, hands-on cooking class held online via Zoom. Guest list is limited to 12 students to create an interactive, dynamic experience. The Instructor will be assisted by a remote Event Lead who will facilitate conversation during class and ensure all students are attended to. We encourage students to have all the ingredients and equipment set up before the class begins to prepare for cooking during the class. We will be recording the class and we hope to make the recording available to students after an editing process to protect the privacy of our students' homes.
Cheese = Comfort. And what a time it is for comfort and care! Celebrate the delight of dairy with Kirstin Jackson, our resident champion of cheese. In this class, we'll break down the chemistry to find out what works and why, and learn about cheese flavor pairing, so you can dream up your next cheese-tastic meal!
MENU
Cheese + Grains + Greens = Salad: Learn how to pair cheeses with the greens of the season to make a salad that charms any day of the week
 
Mac and Cheese: Maximize the silky lusciousness of the cheeses you have stashed in your dairy drawer to make a rich mac and cheese that's easy to make, serve, and perfect for freezing and reheating
 
Chevre Chocolate Truffles with Booze: A decadent snack to keep handy in your fridge for afternoon pick-me-ups
This menu contains the following common allergens: dairy and wheat. Let us know if you're allergic to anything by sending us a note at info@18reasons.org before purchasing a ticket.
We will update this page with a link to the ingredients and equipment list for this class. Thank you for your patience as we transition our classes to the internet!
Author of It's Not You, it's Brie: Unwrapping America's Unique Culture of Cheese
, 
Kirstin Jackson 
is a cheesemaking teacher, wine and cheese educator, and writer. She loves teaching people how to make ricotta and creamy burrata pillows as much as she adores pairing her new favorite local cheese with wine. She blames her parents who took her on trips to the California dairy country at a very young age for feeding her current obsession.