Holiday Winter Wines and Cheeses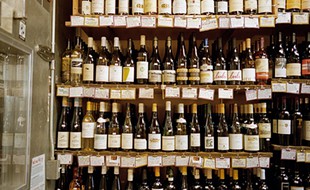 A two-hour tasting seminar, served with light snacks to cleanse the palate. We highly recommend eating a heavy snack or meal before arriving. 
Winter wine and cheese is a celebration of all things cozy and festive. The season calls for voluptuous whites, rich reds, and a hunk of aged or gooey cheese to enjoy in front of the fire (or, laptop, watching the yule log video). In this class we'll cover what to pour at holiday events, highlight the best cheeses and wines of the season, and then pair them together. Think opulent wines, sparkling, winter-only-aged wheels, and triple-cremes. After enjoying the night's 8 cheeses and 4 wines, you'll be prepared to party. Get your wine and cheese ready- winter is coming.
Author of It's Not You, it's Brie: Unwrapping America's Unique Culture of Cheese, Kirstin Jackson is a cheesemaking teacher, wine and cheese educator, and writer. She loves teaching people how to make ricotta and creamy burrata pillows as much as she adores pairing her new favorite local cheese with wine. She blames her parents who took her on trips to the California dairy country at a very young age for feeding her current obsession.