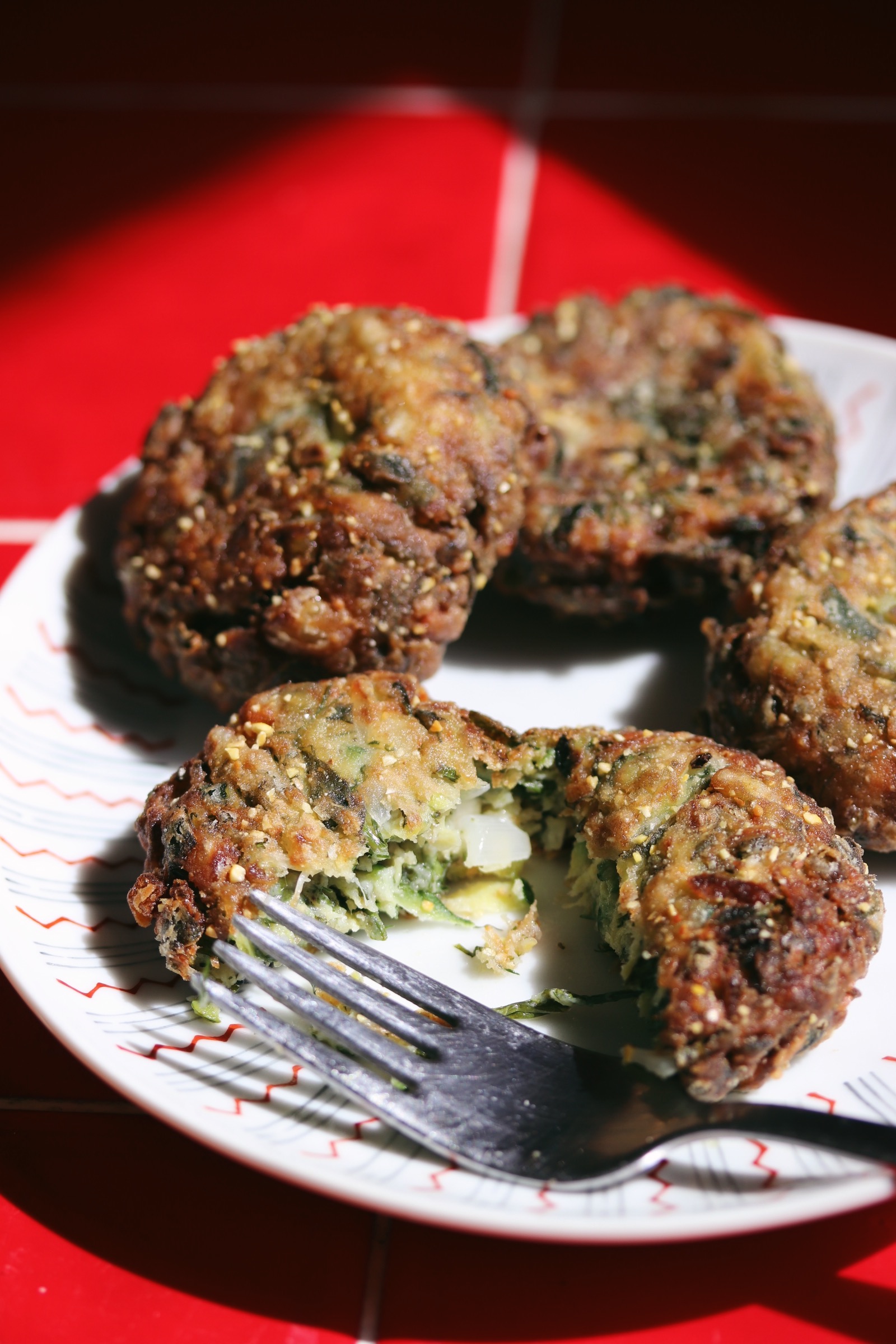 A hands-on, collaborative cooking class culminating in a family-style dinner served with a glass of wine or beer.
For the third year running, we're welcoming Sharon Brenner back into our classroom to share a few Greek favorites with our students. She taught "Intro to Greek Pies" the last two years, but this year, we decided to refresh the menu and include a few other Greek dishes, focusing on the vegetarian dishes highlight key ingredients of the Greek pantry. 
MENU
Prasopita—Leek pie with handmade phyllo (vegan)
Dolmadakia—Grape leaves stuffed with rice and herbs (vegan)
Kolokithokeftedes—Zucchini fritters (cannot be made vegan)
Fava—Yellow split pea dip garnished with herbs, capers, red onion (vegan)
Xoriatiki—Greek salad with feta (can be made vegan)
Sharon Brenner is an immigration lawyer by day, passionate cook/food writer/recipe developer by the other days and nights. Born in San Francisco and raised in the Bay Area, Sharon is based in LA and previously lived in Athens, Greece. Her love of good food and regular travels to Greece since 2011 inspired her to dive into the depths of Greek cuisine. Sharon's primary inspirations come from Middle Eastern, Mediterranean and Californian cuisines, with a focus on cooking intuitively and creatively.  She is the author of the website 'Records in the Den'.
Photo courtesy of Sharon Brenner