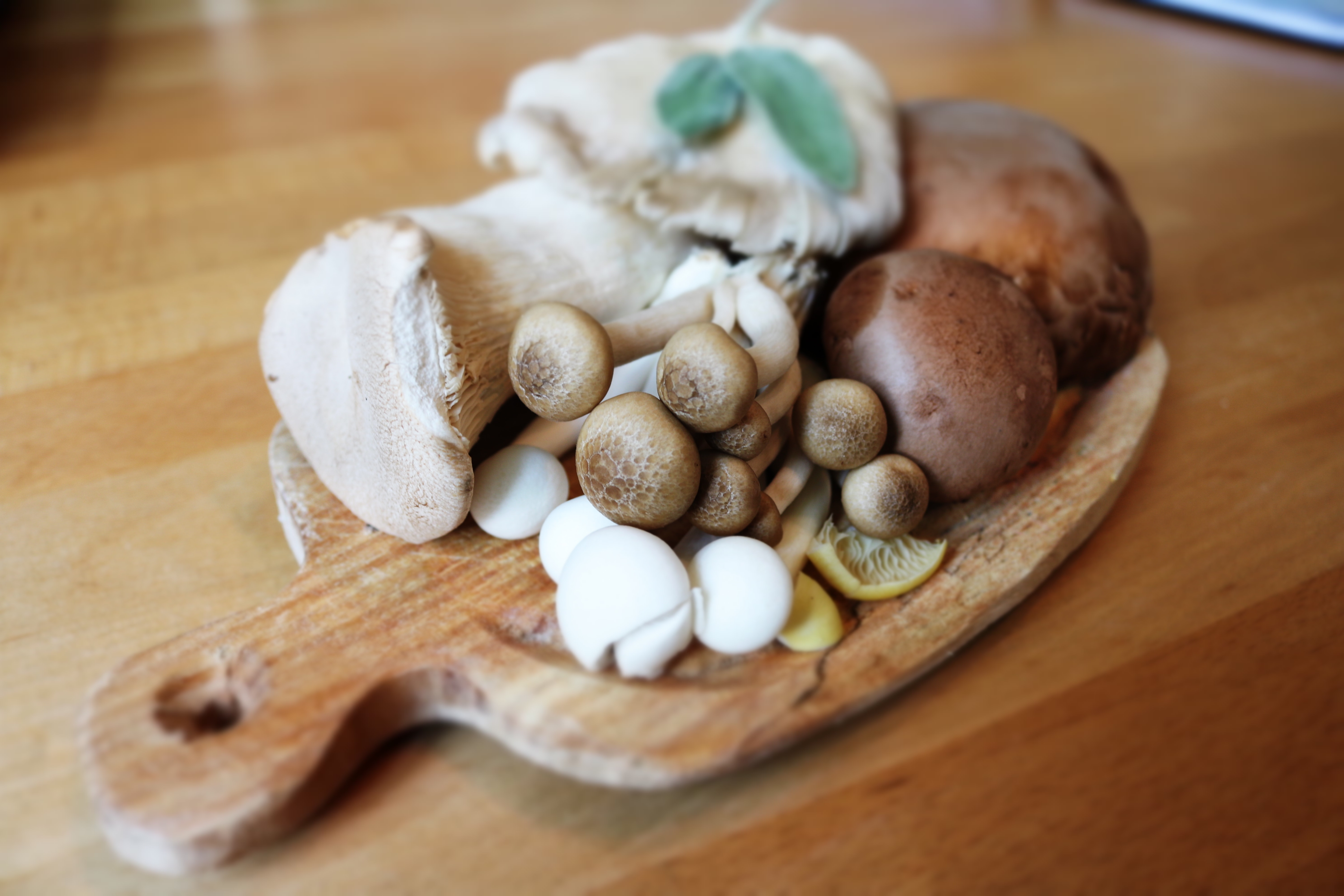 A hands-on cooking class culminating in a family-style meal served with wine.
When it comes to eating meatless, mushrooms deserve a seat at the table. But have you gone beyond button mushrooms? Join us for a feast and lively discussion in cooking through a variety of mushrooms for main courses that will tantalize and even a dessert you won't want to miss! This class will empower you to make mushrooms center of the plate deliciously.
MENU
Flash-Fried Maitake Fritto Misto with Orange Aioli
Warm Shiitake Salad with Kasha, Shaved Parmesan + Herbs
Carnitas-Style Pulled King Trumpet Mushroom Tacos with Guajillo Salsa
Candy Cap Mushroom Cacao Nib Cookies
*Vegan option available, but please plan on emailing to let us know at least 2 weeks in advance by emailing info@18reasons.org
**Menu is subject to change due to availability of mushrooms. 
Annelies Zijderveld was born in Texas and has called the Bay area home for many years. She is the author of Steeped: Recipes Infused with Tea, a book for tea lovers about how to cook with tea. As a cooking teacher who teaches at 18 Reasons and Draeger's in San Mateo, she believes cooking should be fun and flavorful, (and still can't quite get over the amazing abundance of fresh produce and ingredients available to us in the Bay area). She also volunteers as a chef with Cooking Matters and delights in being a part of the wonderful work of #NoKidHungry in her local community. With a master's in intercultural studies and a Mexican-Bolivian-Dutch heritage, she's keen on finding the points of intersection around the table. Her food writing has appeared in Edible East Bay, allRecipes Magazine, The Kitchn, Paste Magazine, and Brit + Co. among other publications. She is the creator of the literary food blog, the food poet and you can follow her food antics on Instagram @anneliesz.
Photo courtesy of Paula on Pexels