Challah, Babka and Sticky Buns - In Person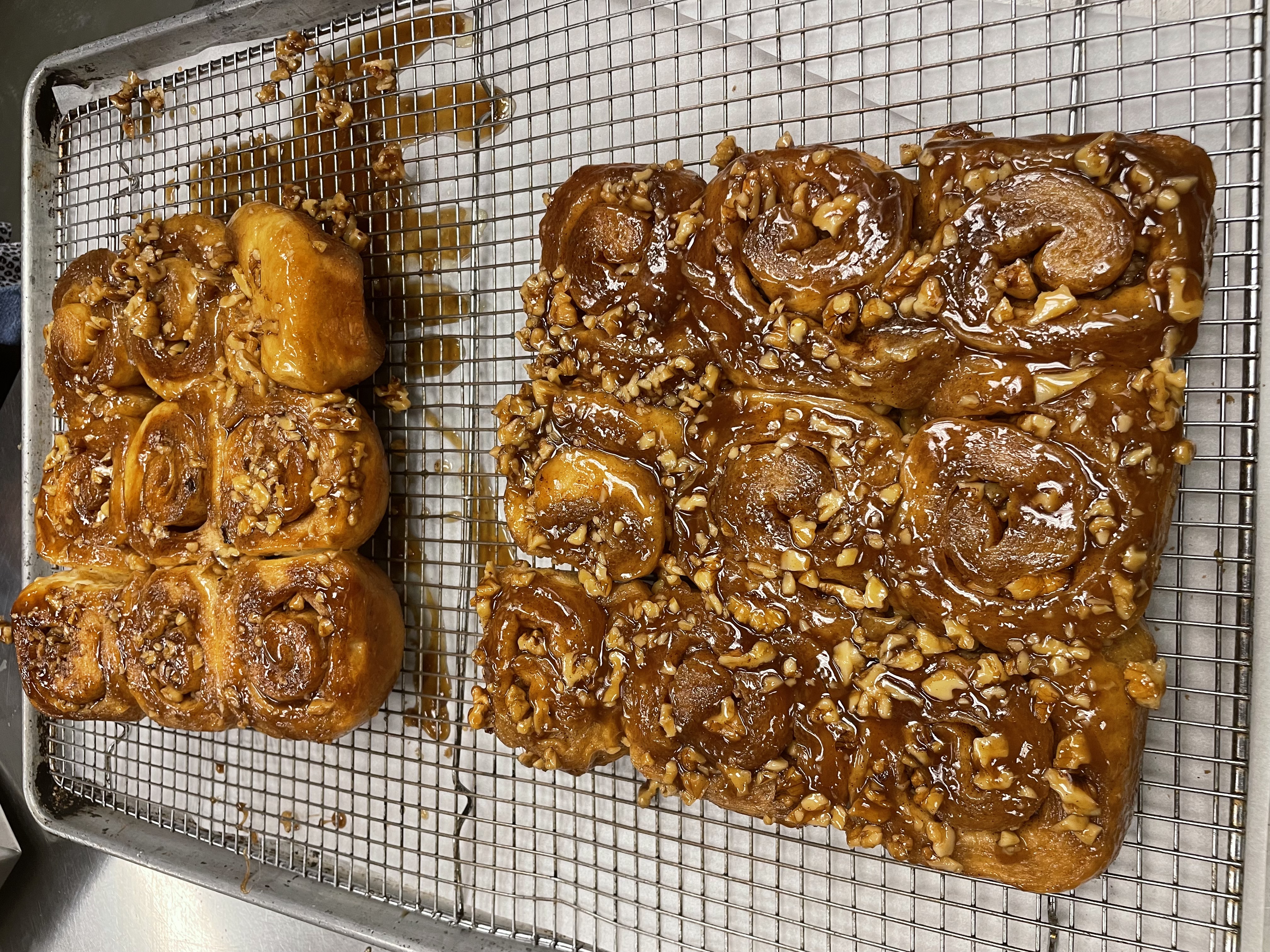 A hands-on in-person cooking class. Alongside the baked goods, a hearty snack of cheeses, veggies and dips, and a seasonal salad will be served with wine and beer. This class is limited to 12 students. Review our registration and cancellation policies here. Masks are welcome.
Join Jennifer and fellow home bakers to learn how to make a few favorite breads. You may not be familiar with the term ""enriched breads,"" but these are some of our favorites for sharing with friends and family. Enriched breads contain more fat and sugar, yet are approachable for the novice baker! Students will learn how to create a rich bread dough with good structure and how to properly proof the dough (i.e. allow it to rise). With one enriched dough base, we'll make 3 types of bread: challah, chocolate babka, and sticky buns. 
 
MENU
Challah—Braided loaf typically served at Shabbat and major Jewish holidays
Chocolate Babka—Jewish loaf with chocolate infused within the braids
Sticky Buns—A tray of sweet rolls with pecans and caramel sauce
This menu contains the following common allergens: Egg, Tree Nuts, Dairy, Wheat. If you have allergies or dietary restrictions that concern your ability to cook along, please e-mail info@18reasons.org before purchasing a ticket.
Let's Cook Together! 
Jennifer Altman began her culinary journey at age eight baking and cooking for her family and friends. After a career in science, she followed her passion and became a pastry chef. She is now a culinary instructor teaching both professional and amateur cooks nationally and internationally. She loves anything to do with food—cooking, gardening, recipe developing, teaching, and is particularly interested in food 
Photo by 18 Reasons