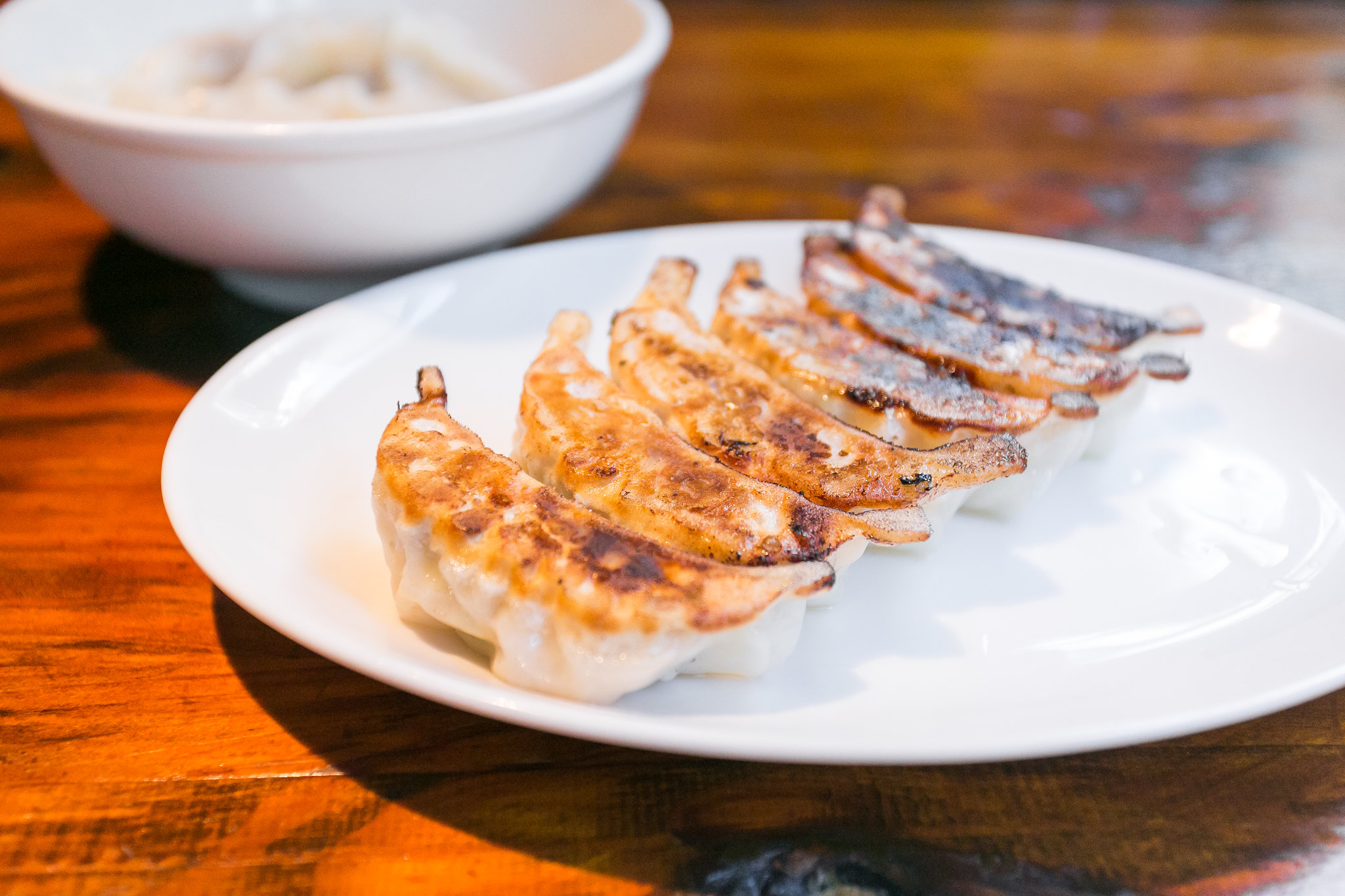 This is a live, hands-on cooking class held online via Zoom. This is an interactive experience; if online learning is new to you, please read this guide on How to Take an Online Class at 18 Reasons.
Registered students should take at least 30 min before class begins to do the following: download and set up Zoom, test audio and video, wash and prep ingredients, and bring out equipment in the kitchen, per the list linked below. 18 Reasons staff will e-mail registrants one message containing class recipes and a Zoom meeting link; check your junk/spam/event folder in case you do not see the e-mail. Search for any email from 18 Reasons, looking for a subject line containing the full title of the class.
In this edition of Teen Takeover, we'll be mixing up and hand pleating a batch of juicy, flavor-packed gyoza. We'll pan fry these dumplings to have the perfect amount of crisp to complement the sweet and rich flavor of our blistered shishito peppers. Tell your families to pack their bags becuase this meal will be their round trip ticket to Kyoto, Japan!
Menu
Pork gyoza
Ginger miso glazed shishito peppers
Equipment and Ingredient List posted here! 
This menu contains the following common allergens: wheat, soy, pork. If you have allergies or dietary restrictions that concern your ability to cook along, please e-mail info@18reasons.org before purchasing a ticket.
Born and raised in Colorado, Elise Hayashi grew up in a family where knowing how to use a paring knife was more important than riding a bicycle. This sparked her passion for food and cooking at an early age, and she enthusiastically relocated to the Bay Area to study nutrition science at UC Berkeley. Outside of the classroom, Elise helped implement childhood obesity and exercise research, and worked as a pastry assistant to fill her free time with galettes and mousses. She also broadened her experience with food by studying and cooking her way through the Mediterranean diet in Italy, and working on an organic farm in Japan. Now, she is excited to merge her gastronomic backgrounds to share her love of food with the 18 Reasons community. During the rare moments when she is not eating, Elise can be found trying out new sports, playing and listening to live music, or wandering the aisles of grocery stores and farmers' markets.
Photo by City Foodsters at flickr.com