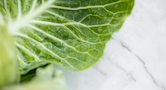 This is a live, hands-on cooking class held online via Zoom. Class is limited to 12 students to create an interactive, dynamic experience. The Instructor will be assisted by a remote 18 Reasons staffer who will facilitate conversation during class and ensure all students are attended to. We will be recording the class and we hope to make the recording available to students after an editing process to protect the privacy of our students' homes.
Registered students should take at least 30 min before class begins to do the following: download and set up Zoom, test audio and video, wash and prep ingredients, and bring out equipment in the kitchen, per the list linked below. 18 Reasons staff will e-mail registrants one message containing class recipes and a Zoom meeting link; check your junk/spam/event folder in case you do not see the e-mail. Search for any email from 18 Reasons, looking for a subject line containing the full title of the class. 
Since you likely can't take Mom out to a fancy feast this Mothers Day, celebrate them and cook a restaurant-quality meal at home! Justin will walk you through a simple, yet elegant, meal fit for a queen. Learn how to prepare mouth-watering, tender fish in less time than you might think. Whip up a creamy, herbed polenta and throw together a light salad featuring the textures and colors of the season. Break out the nice china, cloth napkins, and tablecloth and honor your mom with a home-cooked meal that is full of heart (and with Justin's help, full of style, too!). 
MENU
Baby Gem Lettuce and Asparagus Salad with Pistachio, Radish, Mint, Soft Egg
Crispy Local Cod with Caper Gremolata
Creamy Rosemary Grits with Pecorino Romano
Equipment and Ingredient List for the class found here - check before signing up for the class. Be sure to get your Mom's favorite sweet and beverage, too!
This menu contains the following common allergens: Fish, Egg, Tree Nuts, Dairy, Wheat. If you have allergies or dietary restrictions that concern your ability to cook along, please e-mail info@18reasons.org before purchasing a ticket.
Originally from Illinois, Justin Fertitta began working in professional kitchens at the age of 15. After graduating from The Culinary Institute of America in 2004, Justin honed his craft in the trenches of the New York City restaurant scene for over a decade, working in many renowned kitchens including Aquavit, The Waldorf Astoria, Five Leaves and Desnuda. Throughout his career as a Chef, teaching those around him has always been a primary focus and passion.  Justin loves to travel abroad whenever the opportunity presents itself. He's traveled extensively throughout Southeast Asia, exploring the many regional cuisines and wet markets, where he draws much of his culinary inspiration. In 2015, he developed the first ever Chef-in-Training Program at The Doe Fund, a nonprofit that provides job training opportunities for individuals with a history of homelessness, addiction, and incarceration. His experience leading the course for two years solidified a passion for teaching culinary arts. A recent transplant to the Bay Area, he splits his time as a private chef and a freelance culinary instructor. Justin is excited to explore California cuisine and share his experience and passion with those at 18 Reasons.