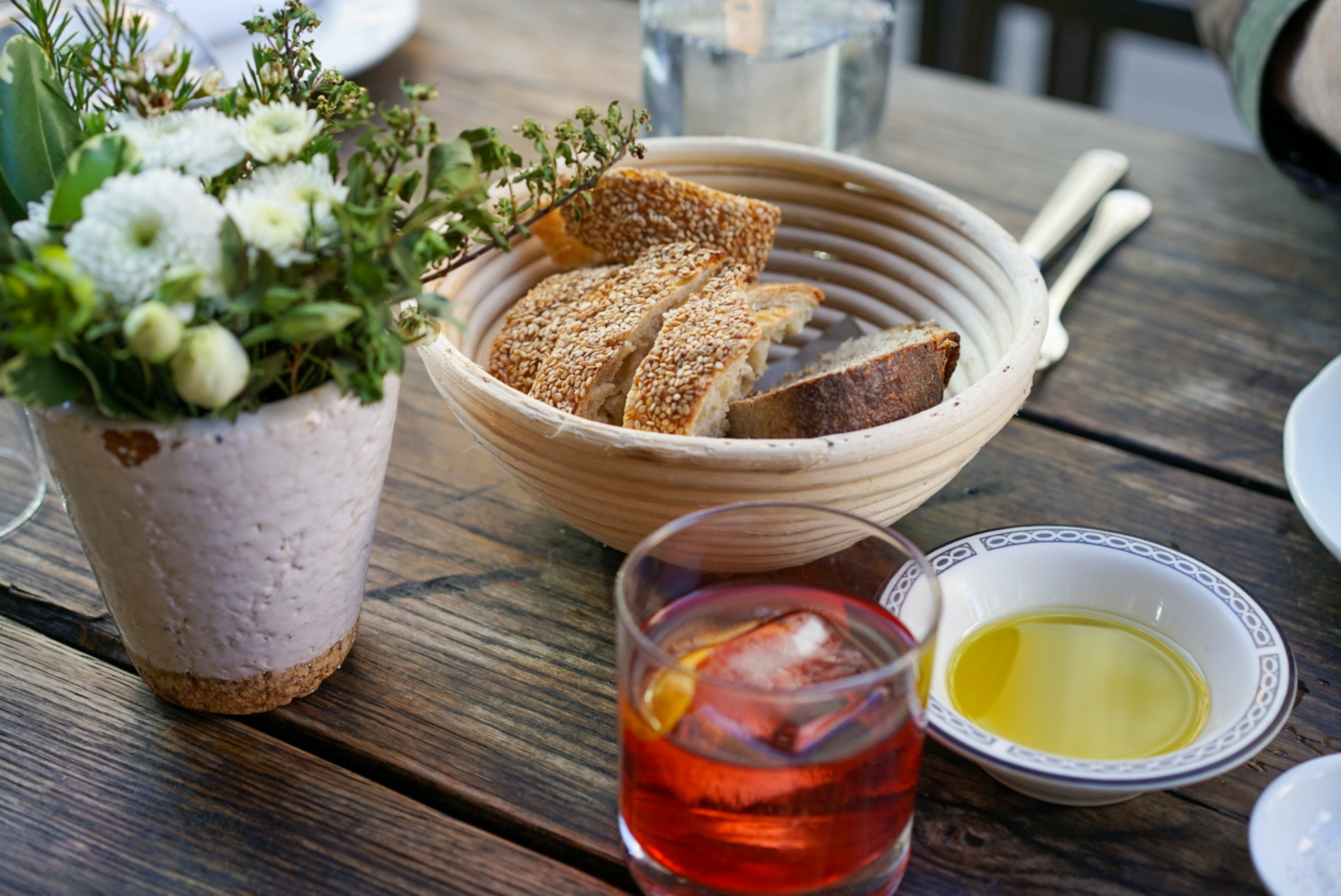 This is a live, hands-on cooking class held online via Zoom. Guest list is limited to 12 students to create an interactive, dynamic experience. The Instructor will be assisted by a remote Event Lead who will facilitate conversation during class and ensure all students are attended to. We encourage students to have the ingredients and equipment set up before the class begins to prepare for cooking during the class. We will be recording the class and we hope to make the recording available to students after an editing process to protect the privacy of our students' homes
While it may be some time until we can jet away on a trip, let's travel virtually and learn from Camila, who will be teaching you while she shelters in Spain! This class will offer recipes for delicious Spanish-inspired tapas to accompany what is becoming a worldwide custom, the virtual cocktail hour. We will prepare tapas both classic and seasonal, and as a bonus, learn to make Camila's favorite drink, the Marianito, to boot. 
MENU
Patatas Bravas and then some – Fried Potatoes with Three Sauces
Manchego Cheese with Herb Oil Montadito
Fresh Peas with Hard Boiled Egg and Red Pepper
Marianito – Basque Vermouth
This menu contains the following common allergens: egg, dairy, and wheat (though the wheat can be GF if you use GF bread). If you have allergies or dietary restrictions that concern your ability to cook along, please e-mail us at info@18reasons.org before purchasing a ticket.
Equipment and shopping list for the class: click here to check before signing up for the class. 
Camila Loew holds a Ph.D. in Humanities and is a certified nutrition consultant. Having lived alongside the Mediterranean for almost two decades, she believes that the best cooking relies on simple recipes with outstanding ingredients. That's the Mediterranean way she conveys in her classes, along with the concept of sobremesa, which happens to be the name of the company she runs. Sobremesa is the leisurely time we spend gathered around the table. In addition to running Sobremesa Culinary Tours, through which she offers delicious cultural and culinary experiences abroad for fellow food-lovers, Camila works at the Torribera Mediterranean Center, and teaches academically about Mediterranean food culture to American students abroad. Since 2014, Camila has been sharing her love of regional Spanish and Mediterranean cuisines at 18 Reasons. For more information visit her website www.sobremesa.life  
Photo by Megan Markham on Unsplash