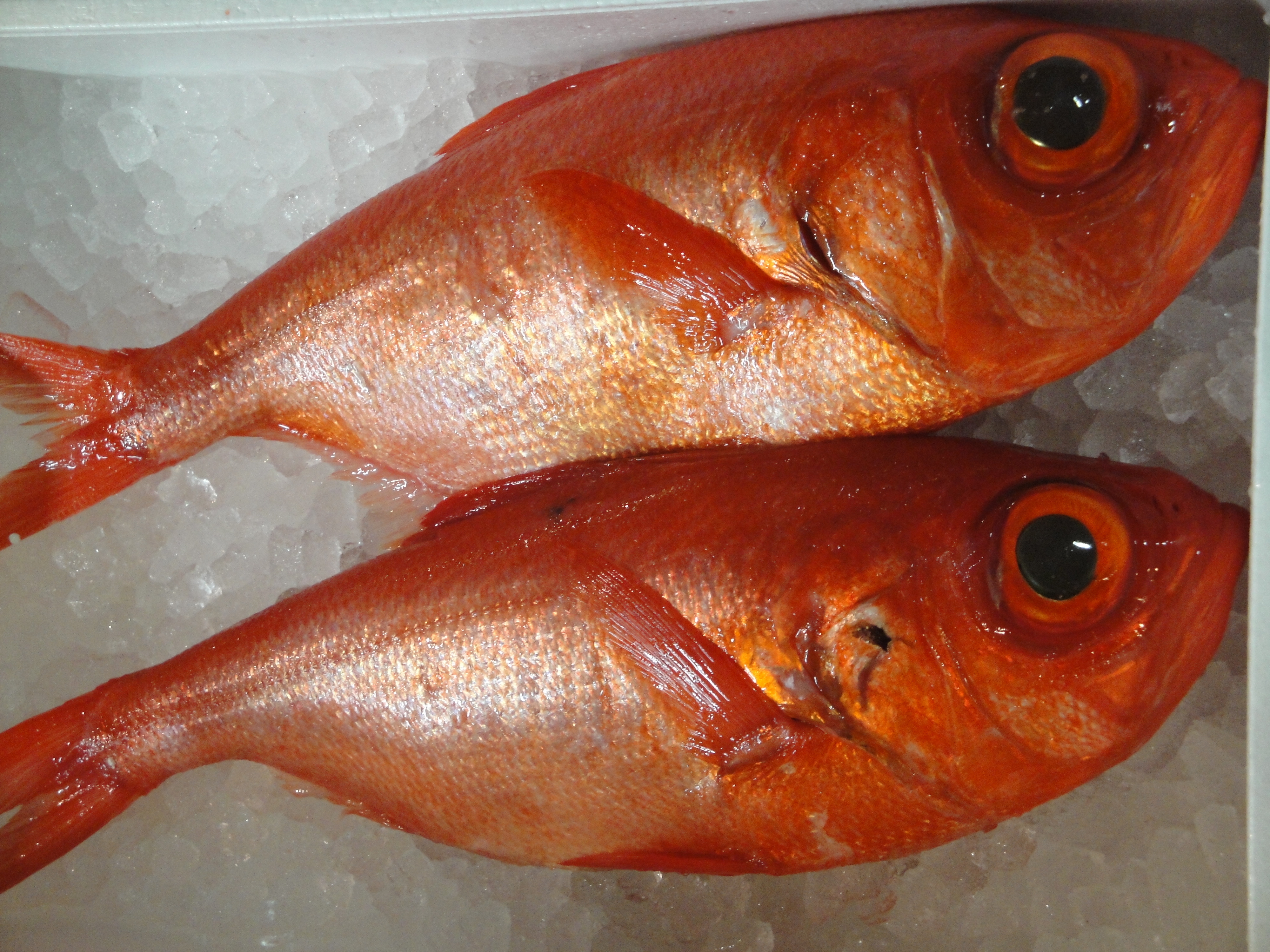 A hands-on cooking class culminating in a family-style dinner served with wine and beer.
Sure, sure: everyone talks about how good fish are for your health.  And, yes, they are delicious…but what do you actually do with them in the kitchen?  Come join us at 18 Reasons and let Chef Mike guide you through four recipes featuring yummy and sustainable fish, while at the same time embracing the joys of the Springtime produce aisle.  We will throw in a bunch of techniques useful for all kinds of fish dishes, and finish the evening feeling full and very good about ourselves!
MENU
     Stinging Nettle Pesto Pasta with Prawns
     Clams in Green Garlic Broth; Pancetta Pull Apart Bread
      Avocado Bruschetta with Sardine Escabeche and Pickled Baby Vegetables
     Crispy Skin Salmon, Spring Pea Sauce, New Potatoes Salad; Shoots and Blossoms
*menu subject to change due to seasonal availability
This menu contains the following common allergens: dairy, shellfish, fish, eggs, and wheat. Let us know if you're allergic to anything by sending us a note at info@18reasons.org before purchasing a ticket.
Born in the Haight Ashbury neighborhood of San Francisco, Mike Weller grew up in suburbs of San Jose, where he discovered cooking as his first profession and lifetime passion. After wandering through typical teenage jobs at pizza joints and ice cream parlors, Mike's first "restaurant" job was with Sambo's Coffee Shops, slinging hash and cooking eggs for the bar rush and Sunday breakfast crowds.  He moved on to help open several restaurants, attend the California Culinary Academy, and study under European chefs with Michelin backgrounds. Later, Mike served as an executive chef for catering companies, wineries and country clubs.  When his son was born, Mike transitioned his career into teaching, returning to the CCA where he eventually became the Executive Chef and Director of Academics.  Having taught for Le Cordon Bleu North America in both online and brick and mortar schools, Mike is thrilled to return to teaching in a neighborhood-based community.  When he is not teaching he tends to his backyard garden, helps his wife to can and preserve food, and loves to cook for his friends and family.